Victoria has recorded another 11 cases of COVID-19 overnight, none of whom who were in quarantine during their infectious period.
More than 38,000 tests were conducted.
It comes as residents across the state were plunged into their sixth lockdown of the pandemic on Thursday, following a rapidly developing outbreak of the Delta strain.
READ MORE: Supermarket, medical centre and McDonald's among new exposure sites in Victoria
https://twitter.com/VicGovDH/status/1424136397242306562?ref_src=twsrc%5Etfw
On Wednesday morning, Victorian health authorities celebrated zero local cases of the virus overnight and less than 99 overall, but by yesterday, 29 new local cases had been detected, none of whom were in isolation while infectious.
Although all of them had been linked, they mark the highest daily increase of cases in the state this year.
The news has prompted speculation that a 'ring of steel' similar to that seen during the height of Victoria's second wave last year could again encircle Melbourne.
Premier Daniel Andrews described the new cases as "very significant".
READ MORE: Australia in 'transition phase' of pandemic fight with COVID-19 establishing itself in community, says CSIRO expert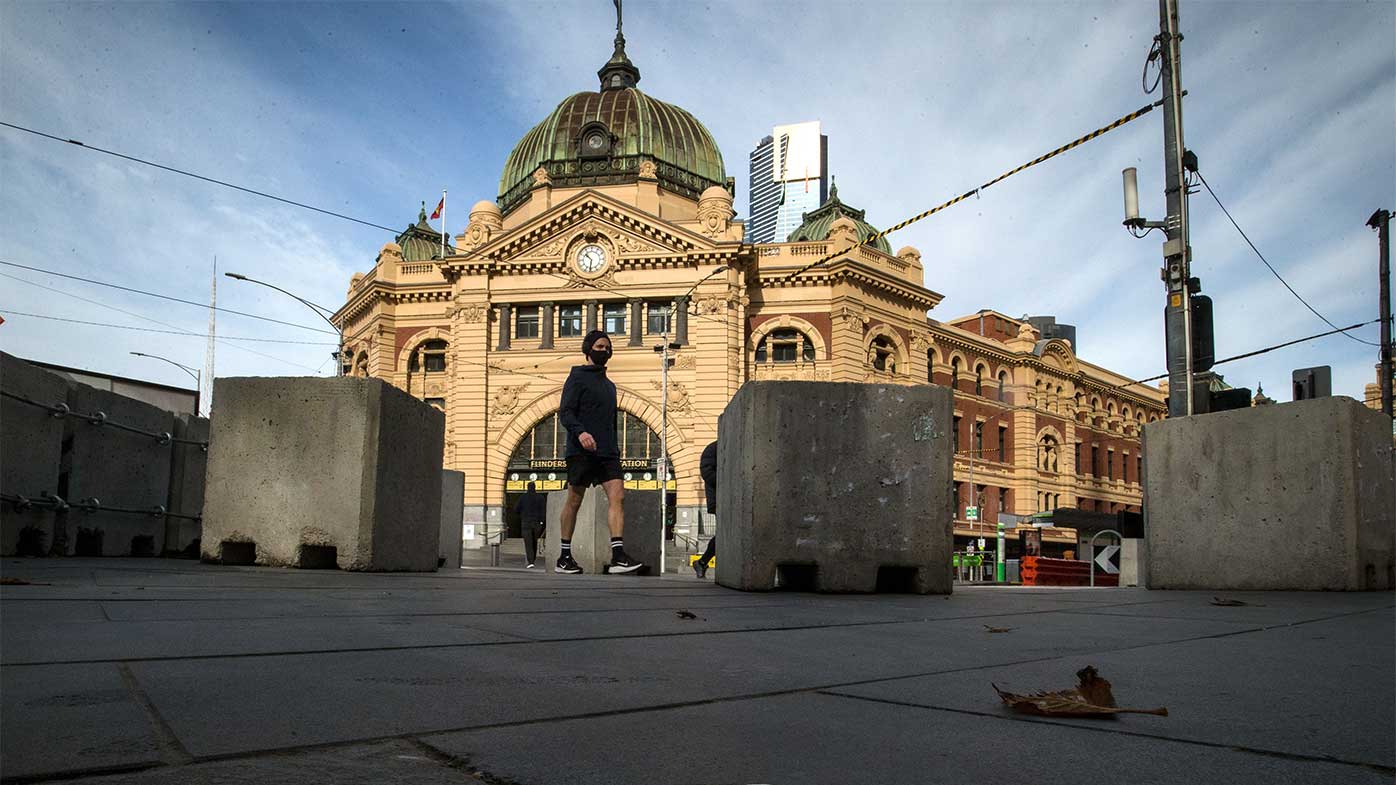 "They are all linked, but they are linked to outbreaks and we don't know where those outbreaks started. They are mystery cases that sit behind this," he said yesterday.
"There is a certainty that there are more cases out there.
"That is why getting tested when you have any symptoms at all, is so important. It is why, if you are asked to stay at home and isolate, please follow the instructions that are provided to you and to the broader community."
The new clusters at Hobsons Bay and Maribyrnong were confirmed to be the Delta variant, Victoria's COVID-19 commander Jeroen Weimar said, and both "closely associated" with the NSW outbreak.