The lockdown of 11 Local Government Areas in Queensland's south-east will ease as scheduled at 4pm today after the state recorded nine new cases of locally-acquired COVID-19.
Seven of the cases are linked to the original cluster. One is a new case located on the Gold Coast and the remaining case is a taxi driver in Cairns.
As a result, Cairns will be plunged into a snap three-day lockdown from this afternoon.
The lockdown for the remaining 11 LGAs in Queensland's south-east will be lifted at 4pm today but some restrictions will remain for 14 days.
READ MORE: Queensland records 13 new cases of COVID-19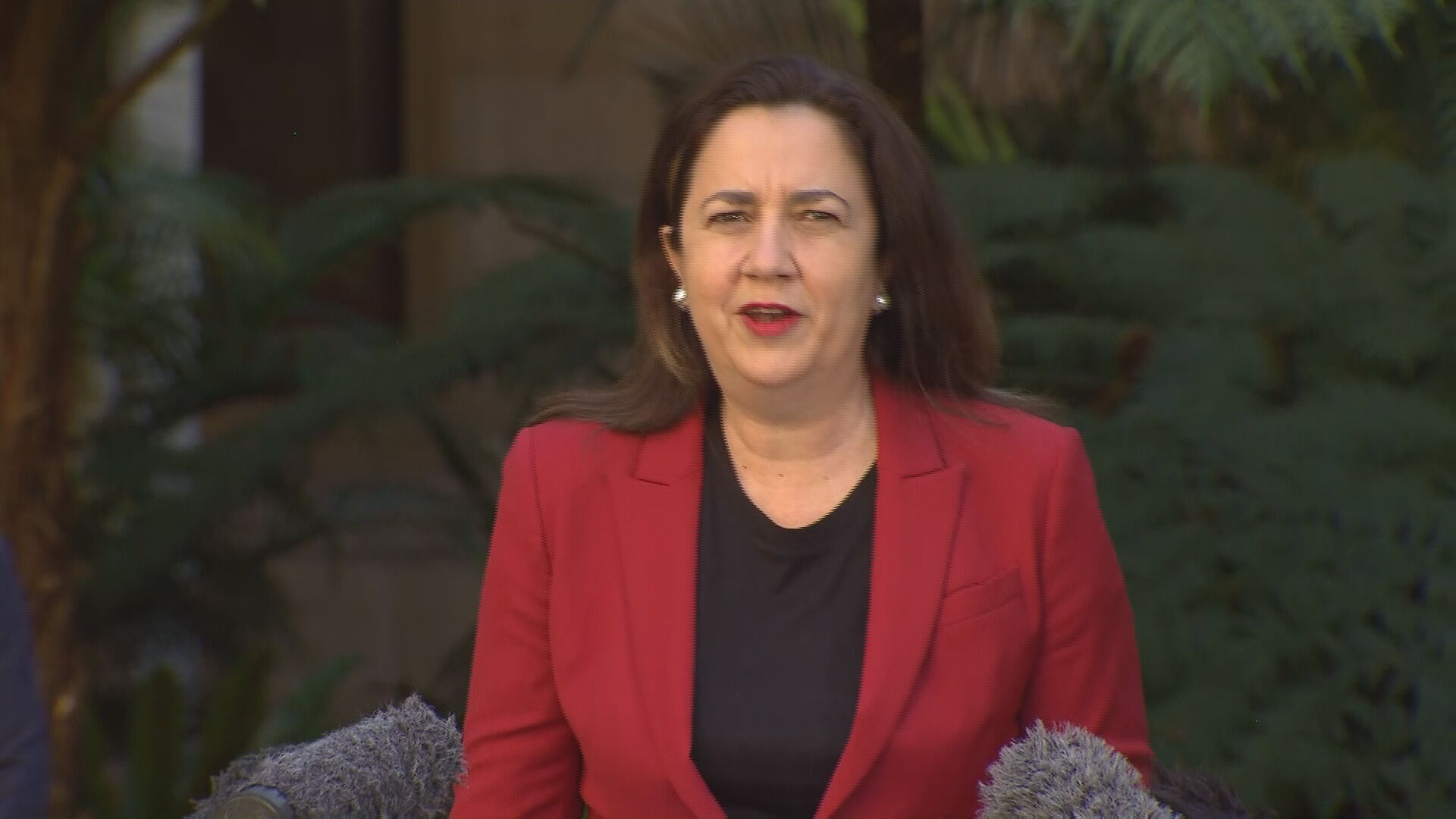 Premier Annastacia Palaszczuk praised residents across the state on her first day back on the job after home quarantine.
"Queensland has done a mighty job, especially those 11 LGA 's that have been in this lockdown situation," Ms Palaszczuk said.
"The lockdown will end in those 11 LGAs, but some restrictions must stay in place for the next two weeks…we are not out of the woods."
For the next two weeks all high school students and staff will be required to wear masks on while on premises.
Up to 10 guests in the home will be allowed, and residents can now visit loved ones in aged care.
Businesses must now operate with the one person per four metre square rule.
Wedding and funerals will be allowed to go ahead with a maximum capacity of 20 people, but community sport will still be barred for the next two weeks.
Cairns plunged into three-day lockdown
Ms Palaszczuk said that due to the discovery of another case in Cairns – a taxi driver who was infectious in the community for 10 days – the region will now head into a three-day lockdown.
"This discovery of a positive case in Cairns is something that we were not expecting, and we really need the residence of Cairns to come forward with any symptoms and get tested," she said.
Earlier in the week, the stay at home orders were extended from Tuesday to Sunday, but officials said they have been pleased with the state's progress.
More than 40,000 people came forward for testing yesterday and all 13 of the cases were linked to previous cases.
"All are linked…12 were not infectious in the community and the 13th we are just continuing to get details from," Deputy Premier Steven Miles said.
"Across the metrics that we are looking to, good results. All cases are linked, limited community exposure and a continuing high testing rate above the 40,000 goal we set for ourselves," he said.