A mother has been reunited with her twin daughters after a fortnight in isolation when the Sydney apartment block she lives in was locked down.
Michelle was separated from her girls for two weeks after six people in the block of units in Blacktown, in Sydney's west, contracted COVID-19.
All 108 residents have now tested negative and the isolation was lifted this morning.
READ MORE: Chant, Hazzard to face parliamentary inquiry into COVID-19 lockdown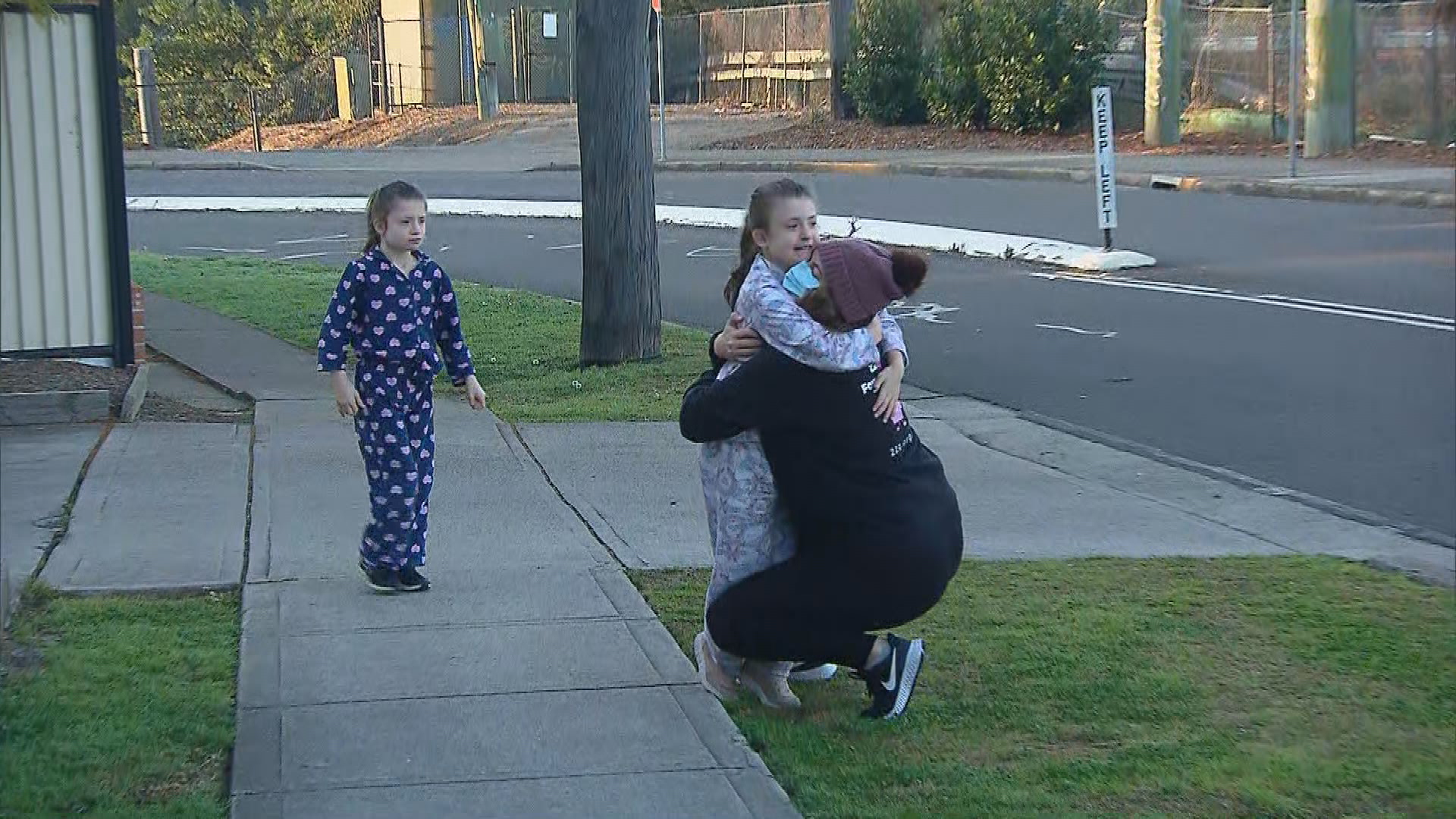 "It wasn't until yesterday when we got the results back, it was quite scary waiting around to see if we'd contracted the virus or not but thankfully, all good all clear," Michelle told 9News.
She also said it felt like a "miracle" that no one else in the apartment block caught COVID-19.
The Sydney mother survived the fortnight by sleeping in and watching TV.
Police and private security had been guarding the apartment building of 50 units, after six cases of COVID-19 were uncovered in three associated households two weeks ago.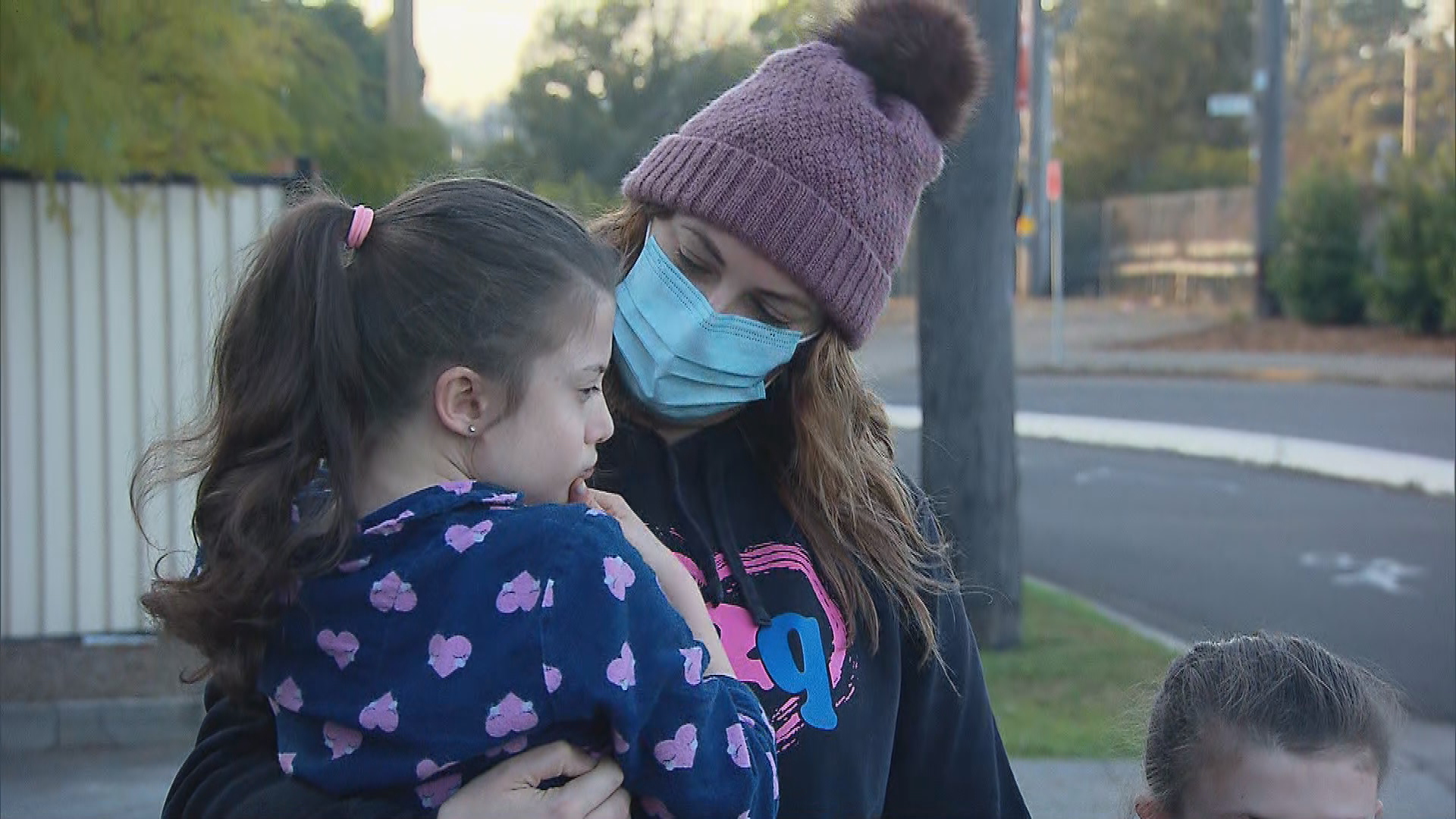 Dozens of people are now out of isolation today, a Western Sydney Local Health District spokesperson has confirmed.
"Western Sydney Local Health District, along with NSW Police, Evolve Housing and other partner agencies, provided welfare checks, mental health support, free groceries and other services to support residents on a daily basis," the spokesperson said.
READ MORE: Four NSW schools hit with COVID-19 cases despite home learning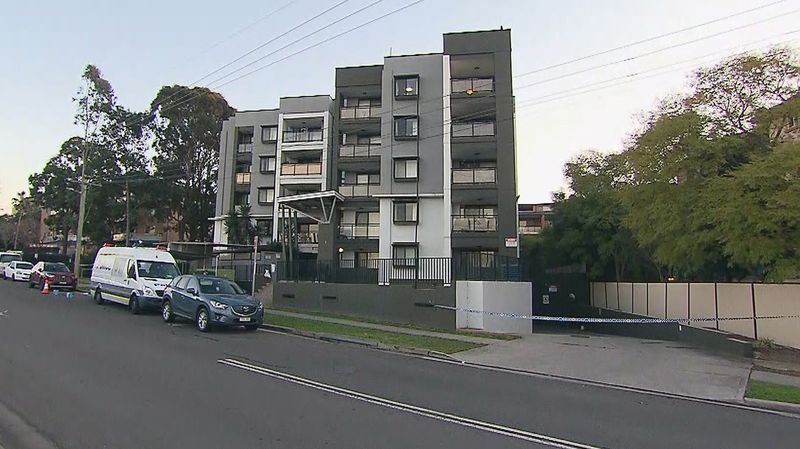 "We sincerely thank residents of this apartment for their co-operation in helping keep the western Sydney community safe.
"The public is reminded of the need for everyone to wear a face mask in shared foyer or lobby areas, lifts, stairwells and corridors.
"This advice applies to anyone entering an apartment block complex."