Police have descended on Melbourne's CBD to shut down an anti-lockdown rally, arresting 73 protesters.
Officers swiftly stopped the unlawful gathering in the city last night, hours after an extension to the state's sixth coronavirus lockdown was announced.
Melbourne will remain under stay-at-home orders for at least another week after 20 new infections were recorded.
READ MORE: Melbourne lockdown extended amid new mystery cases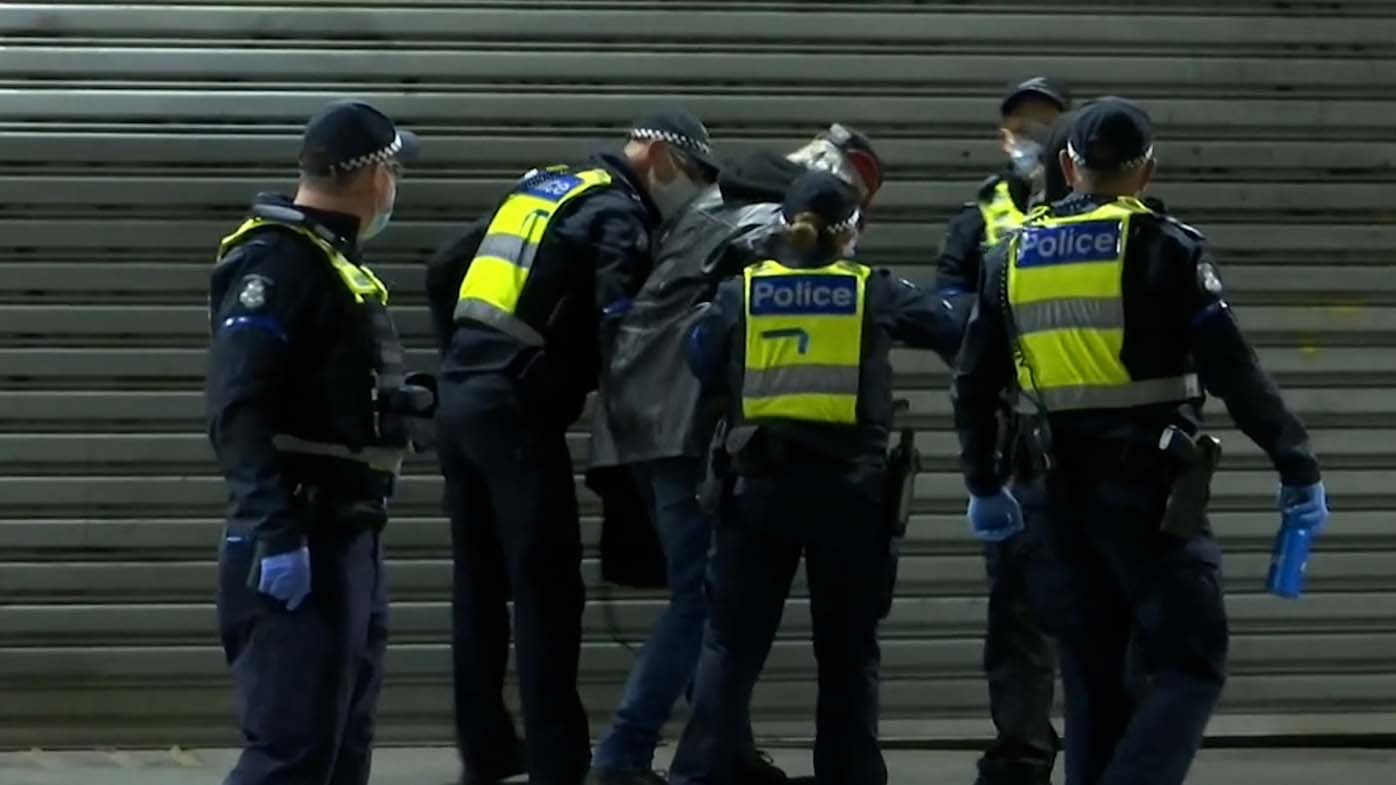 Last night, police were seen patrolling the steps of Parliament before taking the protesters into custody after they were caught in breach of the Chief Health Officer's directions.
Police are expecting to charge at least 69 people or issue infringement notices.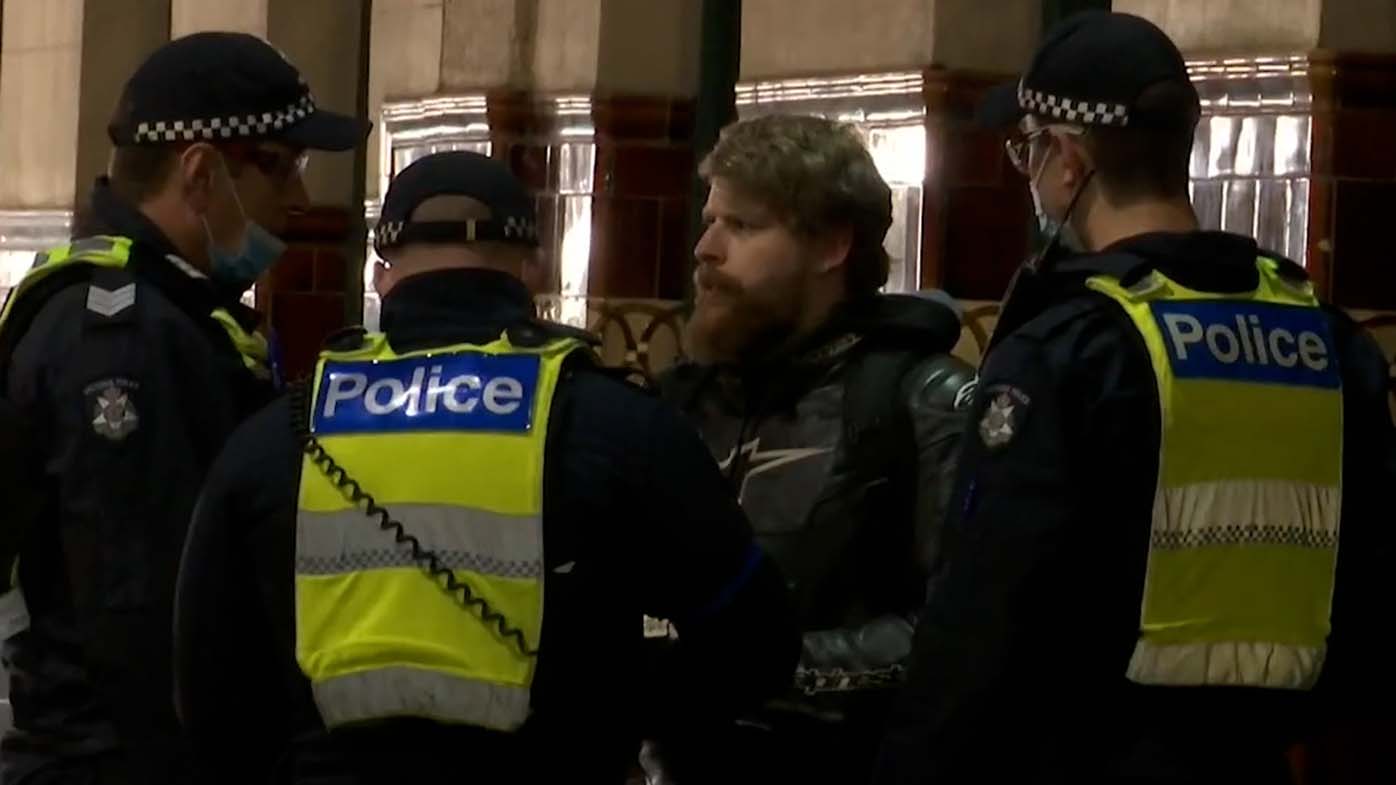 Last night's attempted rally follows another, larger protest, in the city two weeks ago when the sixth lockdown was announced.
Victoria's current lockdown is due to end at 11.59pm next Thursday.
READ MORE: Man impersonates Victorian authorised officer, demands woman in home quarantine to perform sex act
Premier Daniel Andrews said there were a number of "mystery cases" among yesterday's 20 new cases, with only 15 linked to current outbreaks.
Defences to stop the spread of the New South Wales outbreak – which recorded 344 new cases on Wednesday – have also be strengthened, with the Victoria-NSW border bubble now subject to a permit system.