A quarter of Australian adults are now fully vaccinated against COVID-19.
Prime Minister Scott Morrison has called current jab rates "world class", claiming they rival even those achieved in the United Kingdom.
However, the strong vaccination uptake comes as the NSW outbreak continues to surge, with 390 cases recorded in the state today.
Just one month ago, the percentage of Australians who were double vaccinated stood at 11.6 per cent.
LIVE UPDATES: Top doctor says Australia seeing 'third wave' of virus
"That just demonstrates how quickly this vaccination program is gathering pace all around the country," Mr Morrison said.
Yesterday saw another daily record set with 270,000 doses administered.
"It is equivalent in per capita terms to the fourth best day they had in the UK ever," the prime minister said.
"So the vaccination rates now being achieved under Operation COVID Shield right across the country is now hitting those world-class marks.
"I think that gives all Australians great hope about the path ahead.
READ MORE: WA bans unvaccinated NSW travellers in Australia-first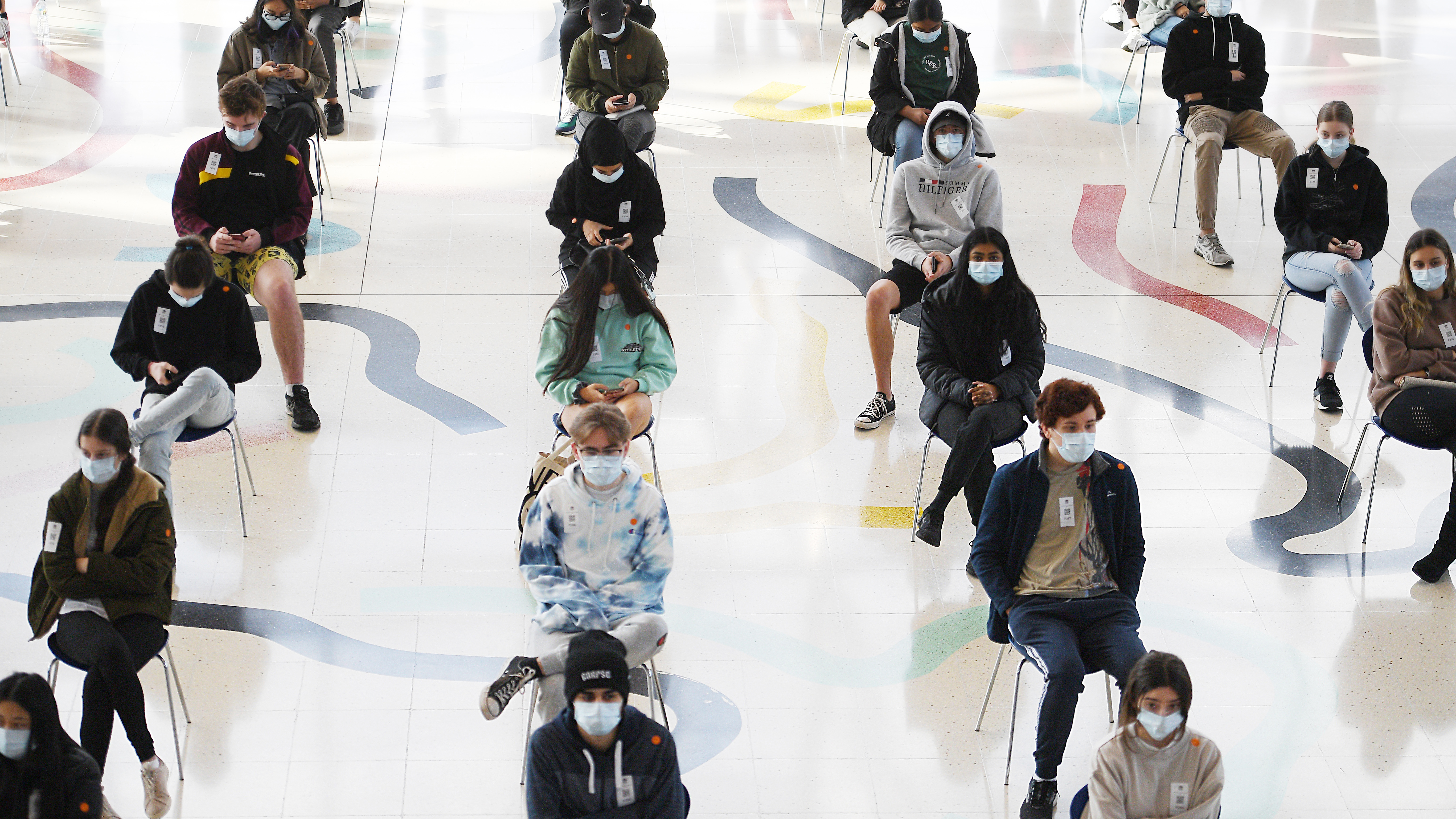 "Australians are charting that course. Australians are making that path ahead for our nation out of COVID-19 with every step they take into those vaccination clinics."
New South Wales' recent vaccine push amid its spiralling outbreak means it has now vaccinated more than half its population with at least one dose, joining the ACT and Tasmania.
READ MORE: How to get vaccinated, state-by-state
But Mr Morrison said Tasmania was "leading the charge", with 52.5 per cent of its population having had at least one vaccine, and more than 30 per cent having received two.
More than half of Australians aged over 70 are now fully vaccinated.