Victoria has recorded 21 new local COVID-19 cases in overnight, with 11 in isolation while infectious and all linked to the current outbreak.
More than 33,000 tests were conducted in the last day.
There are currently 163 active cases across the whole state, three are in hospital and one is in the ICU.
READ MORE: Victoria's mystery coronavirus cases of 'particular concern' to growing outbreaks
https://twitter.com/VicGovDH/status/1426308471041916929?ref_src=twsrc%5Etfw
Victorian Health Minister Martin Foley said the latest testing figures are lower than the average and has urged more people to come forward.
"We've been averaging more than 40,000 tests per week, we really do need to get that 33,000 number back up to that 40,000 number to help us track down those chains of transmission," he said.
"It's so important. If you have symptoms, you need to go and get tested."
Of today's new cases, 15 of the 21 are linked to the Glenroy outbreak that Mr Foley indicated is of "growing concern".
A total of 10 cases are across three households linked to the Glenroy West Primary School including two students and one staff member.
One case is a household contact of an infected student and another is a student from a school in Laverton who rode a bus supervised by one of the previously reported Glenroy cases.
READ MORE: Australia's newest vaccine is almost here: What you need to know
Three cases are linked to Al-Taqwa College, one student, one staff member and one household contact.
Two cases are linked to the Newport outbreak.
Two are household contacts from two different homes and there are two different players who attended the Newport versus West Footscray footy game.
The final case who is a household contact from a previously reported Caroline springs Square Shopping Centre case.
Mr Foley said that to further meet the increased demand, more vaccination centres will be rolled out over the coming weeks.
"Another record day for our state clinics and that is the important first step for our goal of 1 million doses in 1 million arms over these coming five weeks. We're adding more vaccination centres," he said.
READ MORE: Butcher shop among new Sydney exposure sites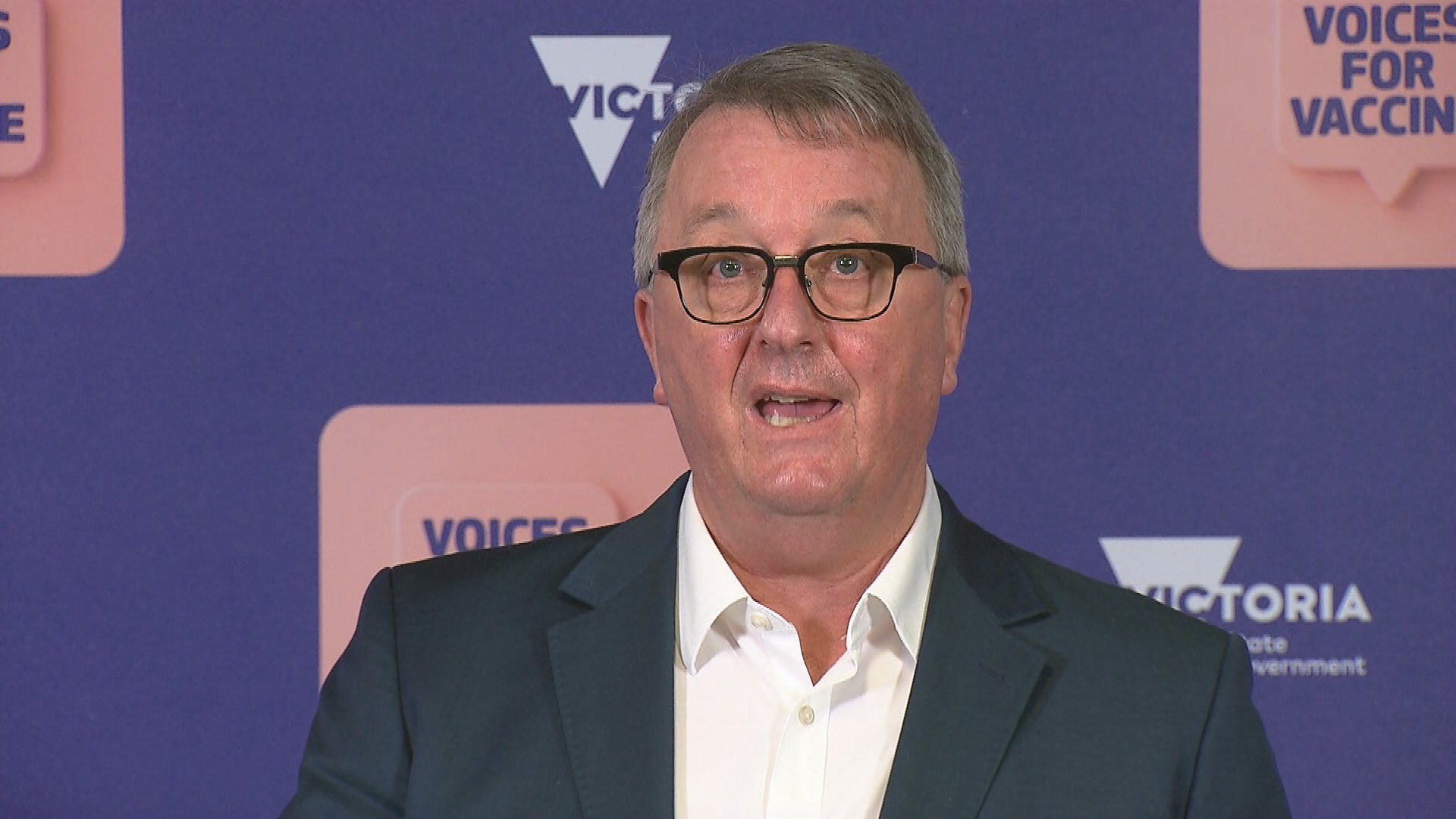 "We're expanding the capacity of existing centres with more booths and our booking system is constantly, as more supply comes on board, being updated to accommodate that new supply."
Yesterday, the state recorded 15 local cases of the virus, among them, three were unable to be linked to any existing infection.
Those cases remain of "particular concern" as authorities desperately try to gain control of the growing outbreak.
Eight of yesterday's cases were in quarantine throughout their infectious period.
Of the three mystery cases, one lives in Wyndham Vale and works as a delivery truck driver; another case lives in Roxburgh Park and works in Bundoora – with a link to one of the school communities being investigated; and another case lives in Middle Park.