Queensland has tightened its border with New South Wales after the whole state went into lockdown over the weekend, including the Tweed local government area.
Police are now patrolling the roads entering Queensland with only a very short list of essential workers being let through.
Child care workers, construction workers, teachers are all being told they cannot come into Queensland.
LIVE UPDATE: Top doctor flags when Sydney cases will drop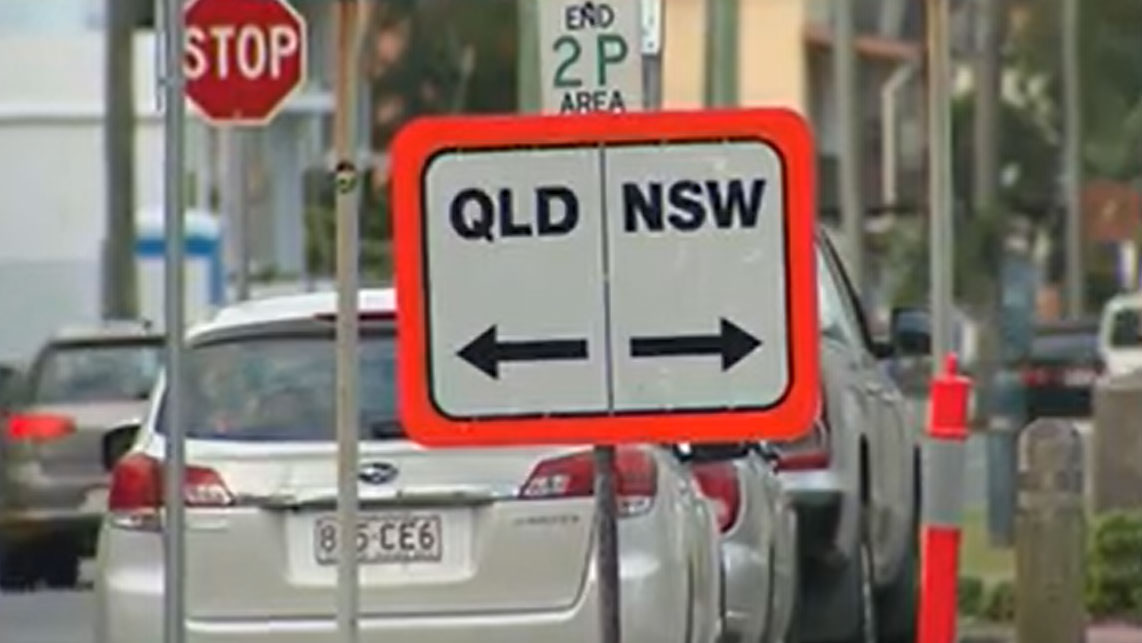 Deputy Commissioner Steve Gollschewski said police had turned away 600 drivers trying to enter Queensland in the past 24 hours who did not have the right permits.
There is currently a delay of 35 and 45 minutes to get across the border and into the Gold Coast, and the wait was expected to get longer as the morning went on, he said.
Queensland's 9News reporter Jess Millward said frustration appeared to be high among border residents.
"All these people still have jobs during these difficult times but they're being told to call into their workplaces and tell them they cannot come simply because they over the border, some just a few hundred metres from their workplaces," Millward said.
"It's crazy, I literally live 50 metres that way. Madness," one resident said.
Deputy Commissioner Gollschewski said he understood the frustration among residents but was unapologetic about the new restrictions.
"It is a big operation. We need people to work with us on this. We understand that things change rapidly and it takes a little while," he said.
"For people to get used to see what's required. We get delays and then we get frustration. The message is be patient but understand what is required of you."