A man and two boys have been rescued in waters off Western Australia after they were found clinging to their sinking boat.
The man in his 30s and two nine-year-old boys were travelling in their five metre fibreglass boat in the Peel region when their vessel was swamped by a large wave.
The boat quickly took on water and begin to sink.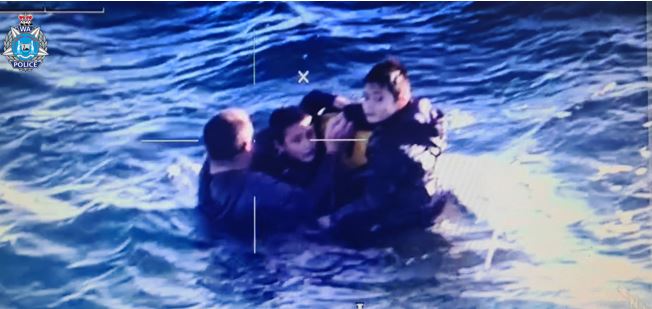 "Around 4.4pm, a hand-held VHF radio floated free from the vessel and the man was able to grab it and make an emergency radio broadcast," WA Police said in a statement.
"Approximately 20 minutes later, an EPIRB in the vessel floated free and this enabled rescuers to hone in on the trio's position."
Police Air-Wing, Water Police officers and Mandurah Marine Rescue were dispatched.
Officers in the police helicopter spotted the trio in the water about 18km west of the Dawesville Cut.
The trio were pulled from the water and then taken to Peel Health Campus for treatment for hypothermia and jelly fish stings.