Police are investigating after a man allegedly spat in a young woman's face at a Sydney train station.
Police said a 24-year-old woman was waiting for a train at Redfern Railway Station earlier this year, when a man approached her at about 12.45pm on Monday, January 4.
The woman boarded the train after allegedly being spat on and later reported the incident to officers from Sutherland Police Station in Sydney's south.
READ MORE: Man charged after allegedly driving car at testing clinic guard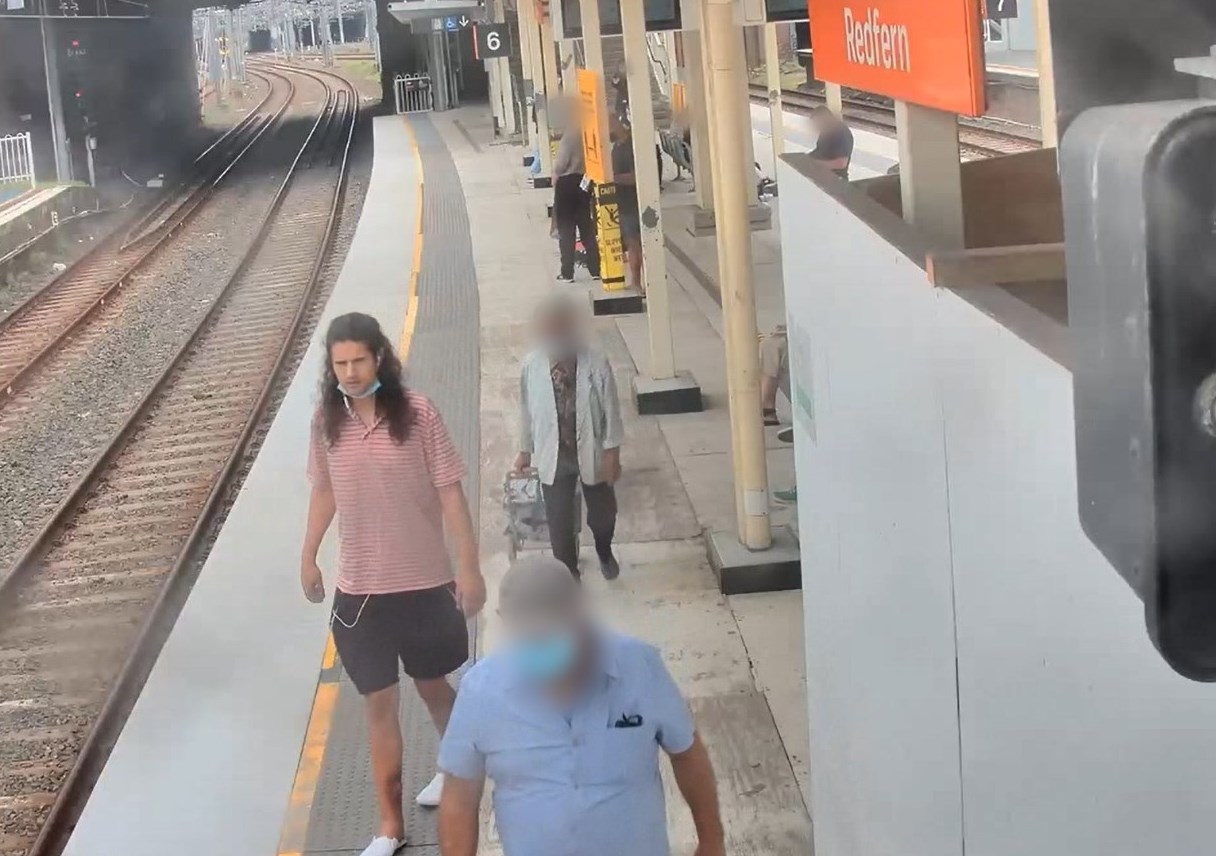 Police have released CCTV images of a man who may be able to assist with ongoing investigations.
The man depicted in the image is described as being aged in his mid to late 20s, with an olive complexion, thin build and curly, brown, shoulder-length hair.
READ MORE: Childcare worker charged after allegedly assaulting three toddlers
He is depicted wearing a pink polo shirt, black shorts and a disposable mask.
Anyone with information about this incident is urged to call Crime Stoppers on 1800 333 000 or visit https://nsw.crimestoppers.com.au.