A supermarket in Sydney's north-west has given a new meaning to the term panic buying.
The appearance of a diamond python shocked shoppers at a Woolworths supermarket in Glenorie recently.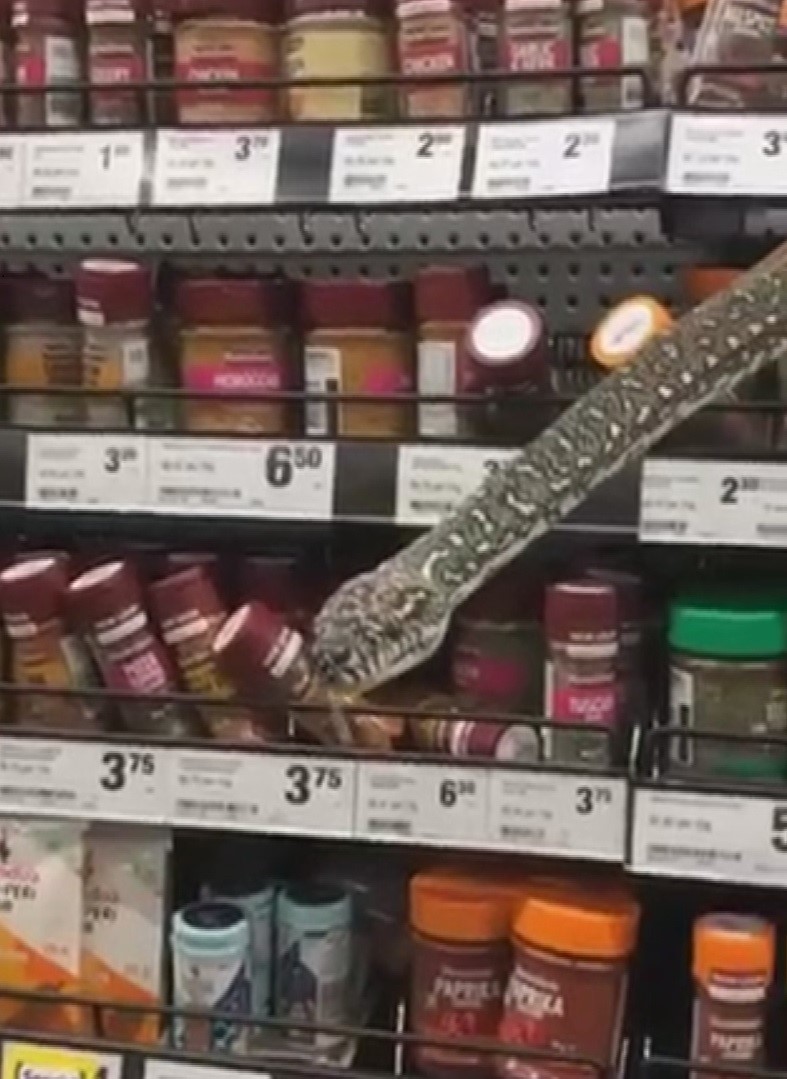 The snake found itself perched among the spice rack.
READ MORE: House that could bring hope to child cancer warriors
It is unclear how it got there in the first place.
The snake was eventually removed from the shelves by a snake catcher.
If you come across a snake, call a professional snake catcher to assist.