Millions of people in Sydney's hotspot suburbs where coronavirus cases are at their highest are waking to their first morning under curfew today as strict new rules come into force.
From midnight, a tightened stay at home order came into place across 12 local government areas of concern in Greater Sydney.
From 9pm until 5am, residents in these areas must stay at home unless they are an authorised worker, have an emergency or need medical care.
READ MORE: Explained: New lockdown restrictions for NSW and Greater Sydney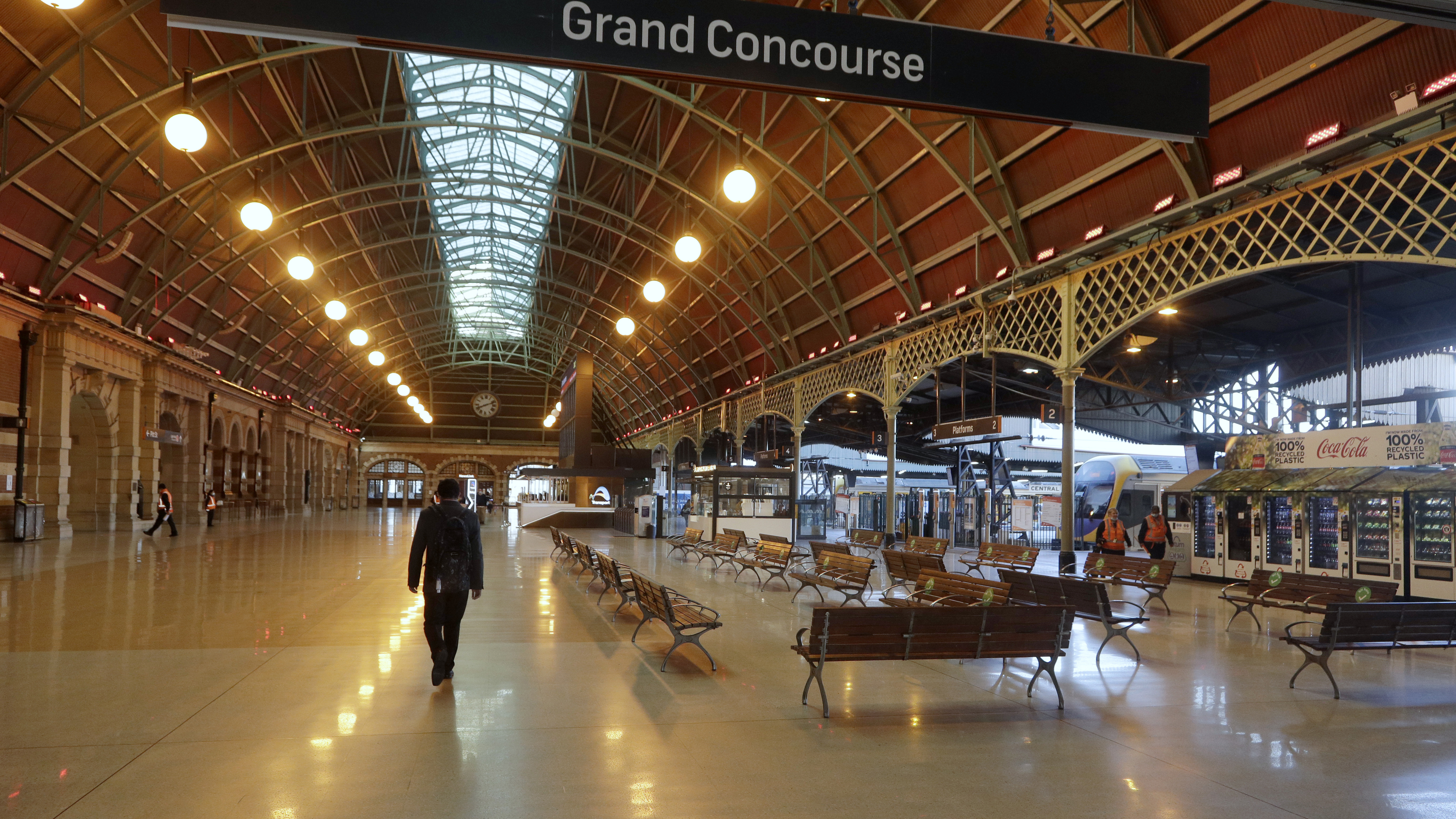 Streets across Bayside, Blacktown, Burwood, Campbelltown, Canterbury-Bankstown, Cumberland, Fairfield, Georges River, Liverpool, Parramatta, Strathfield, and some suburbs of Penrith were deserted overnight as residents heeded the warning from police to stay at home.
More shops such as Bunnings and Officeworks as well as garden centres must move to 'click and collect' only.
People from those areas are only allowed out to do one hour of exercise per day, while everybody across NSW must now wear a mask outside.
In another change that kicked in at 12.01am, workers from the Canterbury-Bankstown, Cumberland and Fairfield LGAs no longer have to have been tested for COVID-19 in the previous 72 hours to work outside their LGA.
Childcare workers and disability support workers who live or work in the LGAs of concern must have their first vaccination dose by August 30.
Authorised workers who work outside their LGA of concern are only permitted to work if rapid antigen testing is implemented at their worksite or they have had their first vaccine dose by August 30.
Police will also now be able to lock down apartment blocks – even if there are no cases – while health authorities assess the risk.
Meanwhile a major vaccine hub is preparing to open in Penrith, targeting those aged over 16.
The Penrith Panthers Leagues Club has been transformed into a mass vaccination clinic and doors will open from 7.30am.
READ MORE: Australia's top doctor says COVID-19 vaccinations still key as NSW records 830 new local cases
The hub will be operating seven days a week, offering the Pfizer jab to 16 to 39-year-olds from Penrith initially.
Vaccines will then be offered to those in other areas of concern.
Young people are now the focus of the vaccination rollout in hotspot areas after high rates of children and teens being infected with the Delta variant.
A total of 204 children aged under nine-years-old have tested positive for COVID-19 in the past two days.
READ MORE: Young Sydney man tested positive to COVID-19 the day before his jab
A further 276 children aged 10 to 19 years old have also tested positive for the virus, with health authorities concerned cases in that age group will keep climbing.
Yesterday NSW recorded 830 cases – the highest daily number for any state or territory since the onset of the pandemic in Australia.