A desperate search is underway for two young children abducted from their Melbourne home during a daylight home invasion.
The armed man entered the Blackburn North home on Springfield Road sometime between 8am and 8.30am today, where he allegedly assaulted the 32-year-old mother and left her gagged and bound.
Police allege he then stole the family's black 2014 Mercedes Benz C200 sedan with registration BEQ 882, fleeing the home with a five-year-old girl and a three-year-old boy.
The children, Adilla Wally, 5, and Bilal Wally, 3, have now been missing for more than eight hours with police racing to track them down.
READ MORE: Victoria records 71 new cases of COVID-19
Neighbours told 9News they had no idea the terrifying ordeal occurred until the mother crawled out onto the driveway bound and gagged while screaming for help.
"We saw a lady on the nature strip. Her mouth was bound, her hands were bound, legs bound and everything, she was just screaming," a witness told 9News.
Officers found the mother in distress after being called to the property about 8.55am for a welfare check.
Detective Inspector Dean Thomas from the Armed Crime Squad said the mother had been hospitalised due to suffering injuries from the alleged attack.
The father of the children was at work at the time of the incident but is assisting police with their investigation.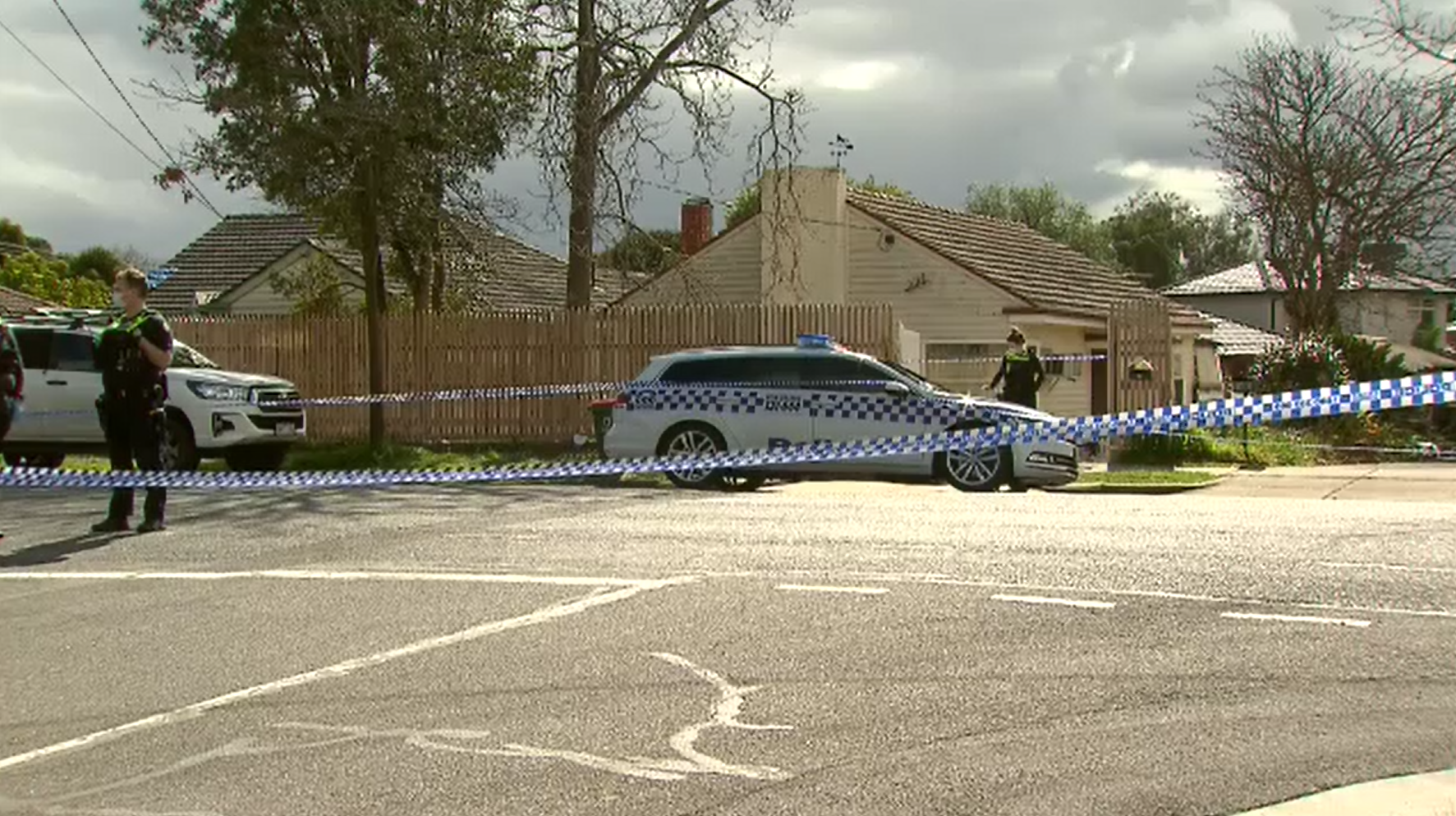 Detective Inspector Thomas said police remained hopeful they could reunite the "devastated" parents with their two children.
"I am confident we will locate these children and return them to their parents," he said.
The children are both Asian in appearance and were dressed in their pyjamas at the time.
"We are currently speaking with the mother of the two children, and also the father, and they are both cooperating with us and doing everything they can to assist us and to locate their children," he said.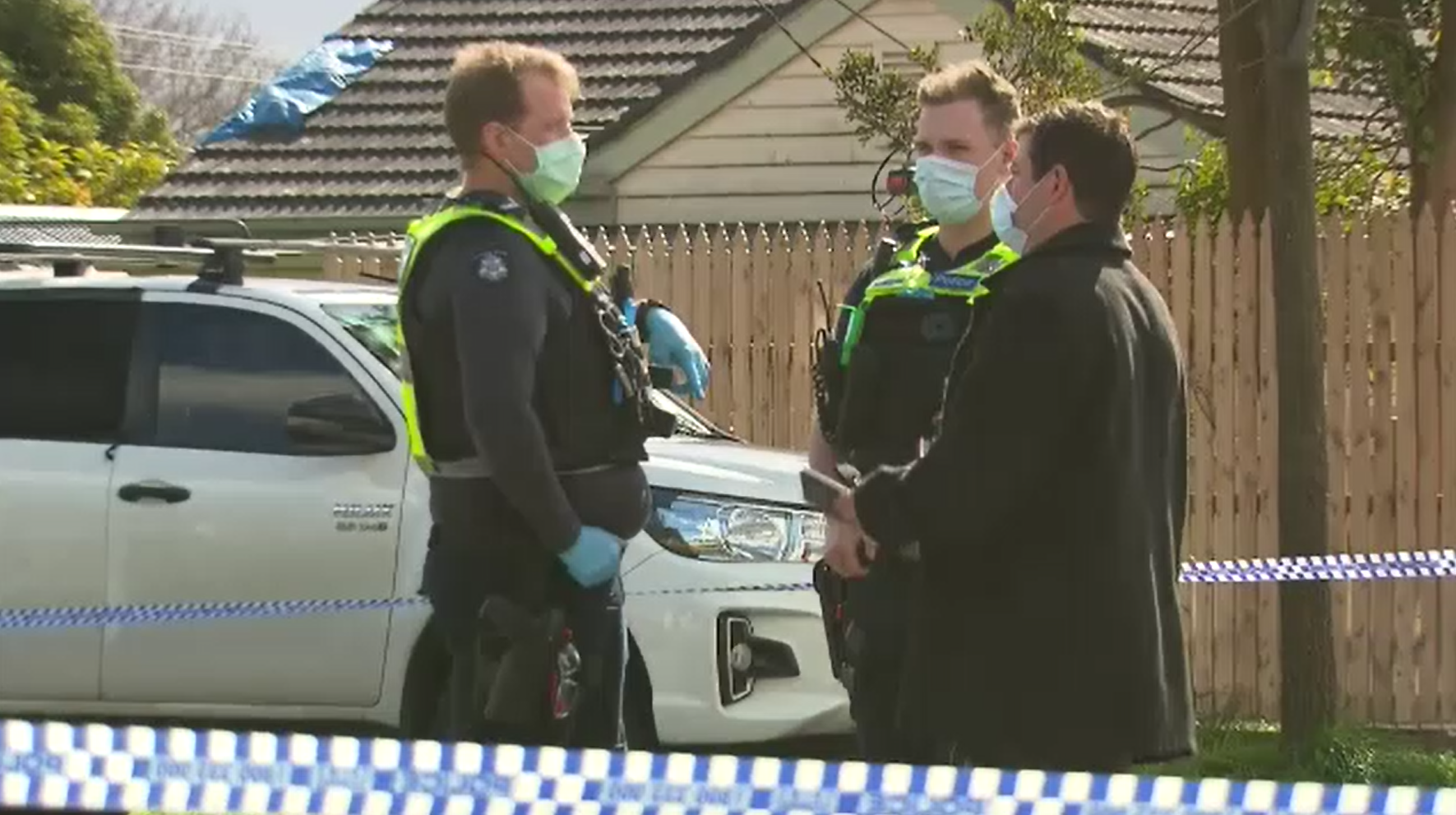 "Obviously, they are very concerned as to what has happened and would like their children recovered as soon as possible.
"They are very distraught. (The mother) is very upset, as is the father."
Detective Inspector Thomas said police believe the abduction was an isolated incident, however, the motive of the crime is still being investigated.
It is believed the mother and the intruder interacted briefly during the incident.
The family is not known to police and moved into their Blackburn North home a year ago.
"Obviously any crime that involves the taking of children is treated very, very seriously," he said.
"We have a number of police working on this at the moment. We have many people, many uniformed members in the area, we have a number of detectives working tirelessly on this to try and ascertain where these children are so that we can liberate them.
"They would be in great fear and would be wanting to see their mum and dad as soon as possible."
CCTV shows the man leaving the property just after 8.45am, with the car last seen driving east along Springfield Road.
The man police are chasing is described as having dark skin and was wearing a black hooded jumper and a surgical face mask at the time.
Armed Crime Squad detectives have released an image of the exact car missing and a second image which is a stock photo of the same vehicle.
"Detectives are also asking anyone who was travelling in the Blackburn North area from 8am this morning and who has dash cam, to please check the footage for any sightings of this vehicle," a Victoria Police statement read.
"Anyone who sights the black Mercedes is urged to call triple-zero immediately."
Anyone with other information is urged to contact Crime Stoppers on 1800 333 000.