Sydney and much of the NSW coast is being pummelled by wild weather, with the wintery spell forecast to spread across the state and to the ACT and Victoria later.
After Sydney and Melbourne had an early taste of spring over the weekend, with warm temperatures setting records, wet weather has now moved in.
In Sydney mid to high 20s temperatures have dropped more than 10C to around 14C.
READ MORE Experts say opening up with 70% vaccinated still possible with 'tens or hundreds' of daily virus cases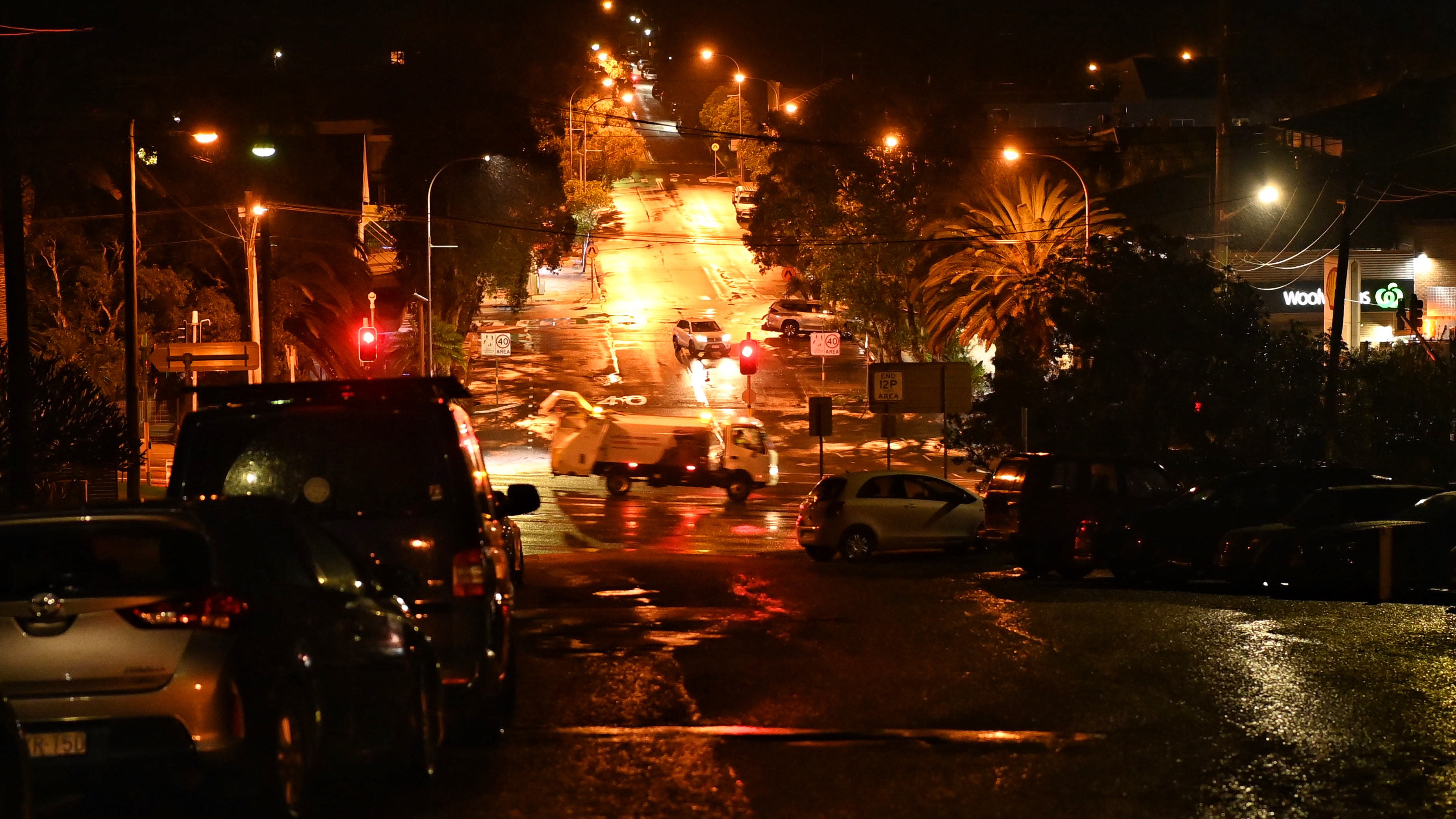 It's being dubbed a 'bomb cyclone" because of the rapid onset of severe weather.
Wild day for NSW
The Bureau of Meteorology has issued a severe weather warning this morning.
It forecasts damaging winds and surf for Sydney, Wollongong, The Entrance, Woy Woy, Bulli, Port Kembla, Kiama, Huskisson and Ulladulla.
Winds are averaging 60 to 70 km/h with peak gusts in excess of 90 km/h are forecast, along with waves up to five metres.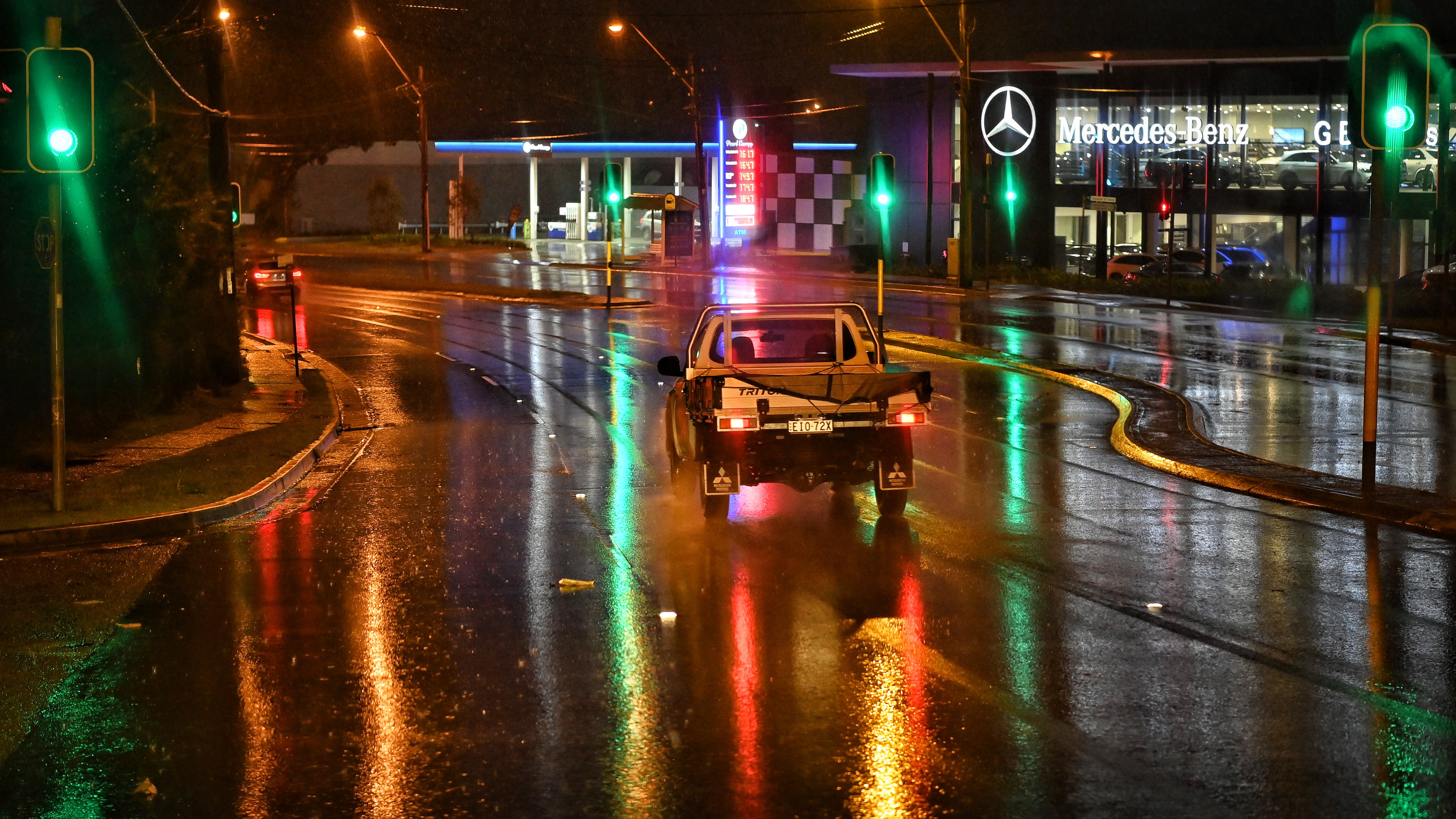 https://twitter.com/BOM_NSW/status/1429688440975675395?ref_src=twsrc%5Etfw
Rain will also continue: Canterbury in the city's west has had nearly 24cm since yesterday, with Sydney Airport seeing 20cm.
There's a lot more on the way, with 80mm expected today.
Multiple minor flood warnings are in place for rivers across the state.
Meanwhile, the ACT will also see a day of rain and temperatures of just 10C.
https://twitter.com/BOM_NSW/status/1429699955934081026?ref_src=twsrc%5Etfw
Victoria wind warning
The area smashed by devastating storms earlier this year has been issued a new wind warning.
Forecasters issued the alert for the East Gippsland, North-east and West and South Gippsland Forecast Districts.
https://twitter.com/BOM_Vic/status/1429586517484347392?ref_src=twsrc%5Etfw
Falls Creek, Mt Hotham and Mt Buller could be hit.
'Winds averaging 50 to 60 km/h with peak gusts of 90 to 100 km/h are likely about the Alpine district above 1500 metres from later this morning," the BOM, said.
"Areas in the Central and Yarra Ranges are not expected to see damaging winds, however they may see peak gusts of 60 to 80km/h later this morning and this afternoon."
Meanwhile, after the warmest August day since 2014 on Sunday, Melbourne is also seeing rain.
https://twitter.com/BOM_Vic/status/1429337541950513160?ref_src=twsrc%5Etfw
But only up to 2mm is forecast.
Rest of the country
Brisbane will be 22C with showers and wind clearing while Adelaide will be 14C and partly cloudy.
Perth will see sunshine and 22C, while there will be showers in Darwin and 33C.
Hobart will also see showers and a high of 13C.