In what used to be an ancient sea bed, palaeontologists have discovered the fossil of a four-legged whale.
The new species was discovered in rocks in the Fayum Depression in the Western Desert in Egypt; an area once covered by water.
The remains are about 43-million-year-old.
The new species, dubbed Phiomicetus anubis after the Egyptian god of death, was likely a top predator, researchers said after studying the fossil at Mansoura University Vertebrate Palaeontology Centre.
READ MORE: Tiny fossils reveal what NSW looked like 480 million years ago
https://twitter.com/heshamsallam/status/1430580258575724550
It was likely semi-aquatic and could move between land and the ocean, a paper published in the journal Proceedings of the Royal Society B concluded.
The species provides an important step in early whale evolution, scientists said.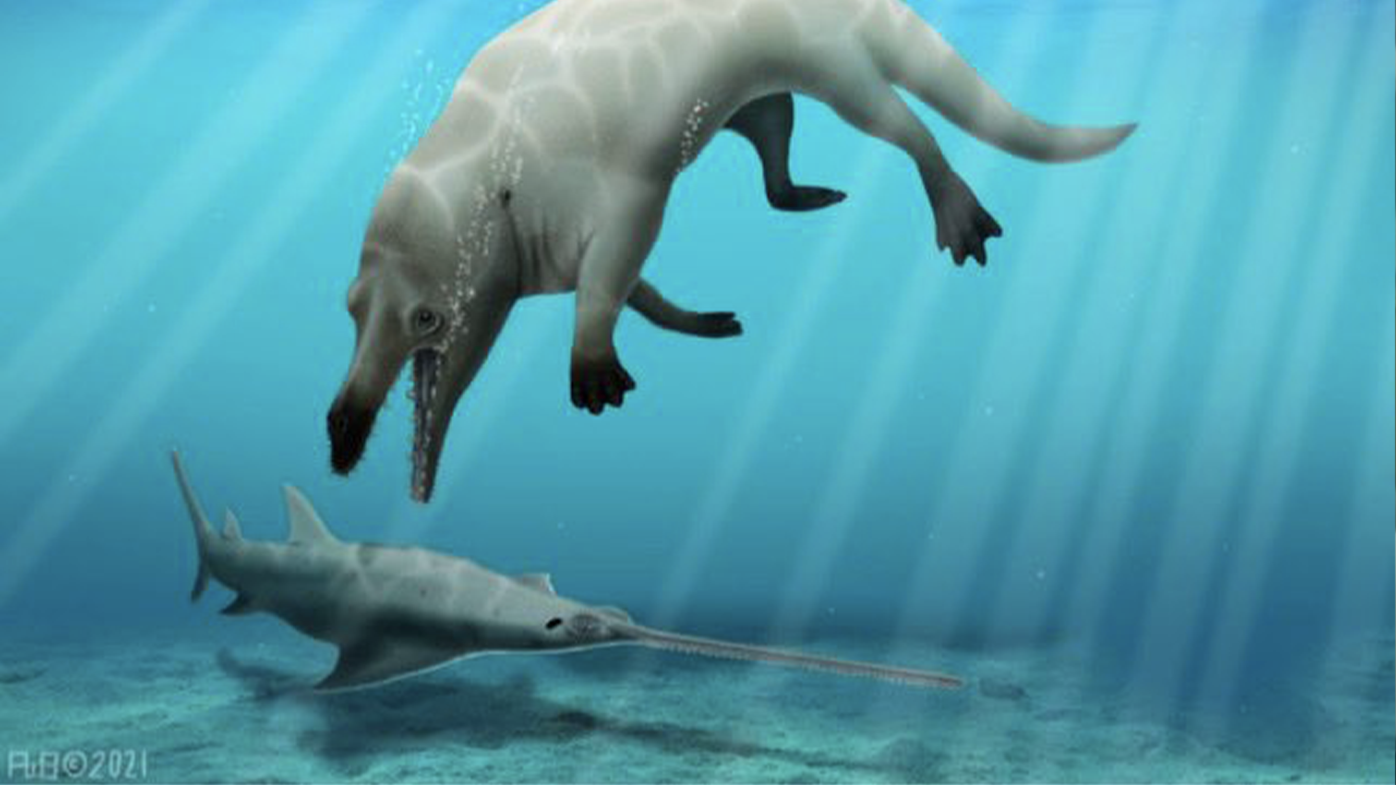 "Our new paper documents a new ancient amphibious four-legged cetacean from Egypt, which elucidates a transitional phase in early whale evolution," Founder of Mansoura University Vertebrate Paleontology Centre Hesham Sallam wrote on Twitter.
The whale is believed to have been three-metres long with an estimated body mass of about 600kg.