The Pfizer vaccine has been recommended for use for adolescents aged 12 to 15, in an extension of previous health advice.
The Australian Technical Advisory Group on Immunisation (ATAGI) announced the change in its recommendations today.
"Vaccination against COVID-19 is recommended for all individuals from 12 years of age, extending the current recommendation for those aged 16 years and older," the group said in a release.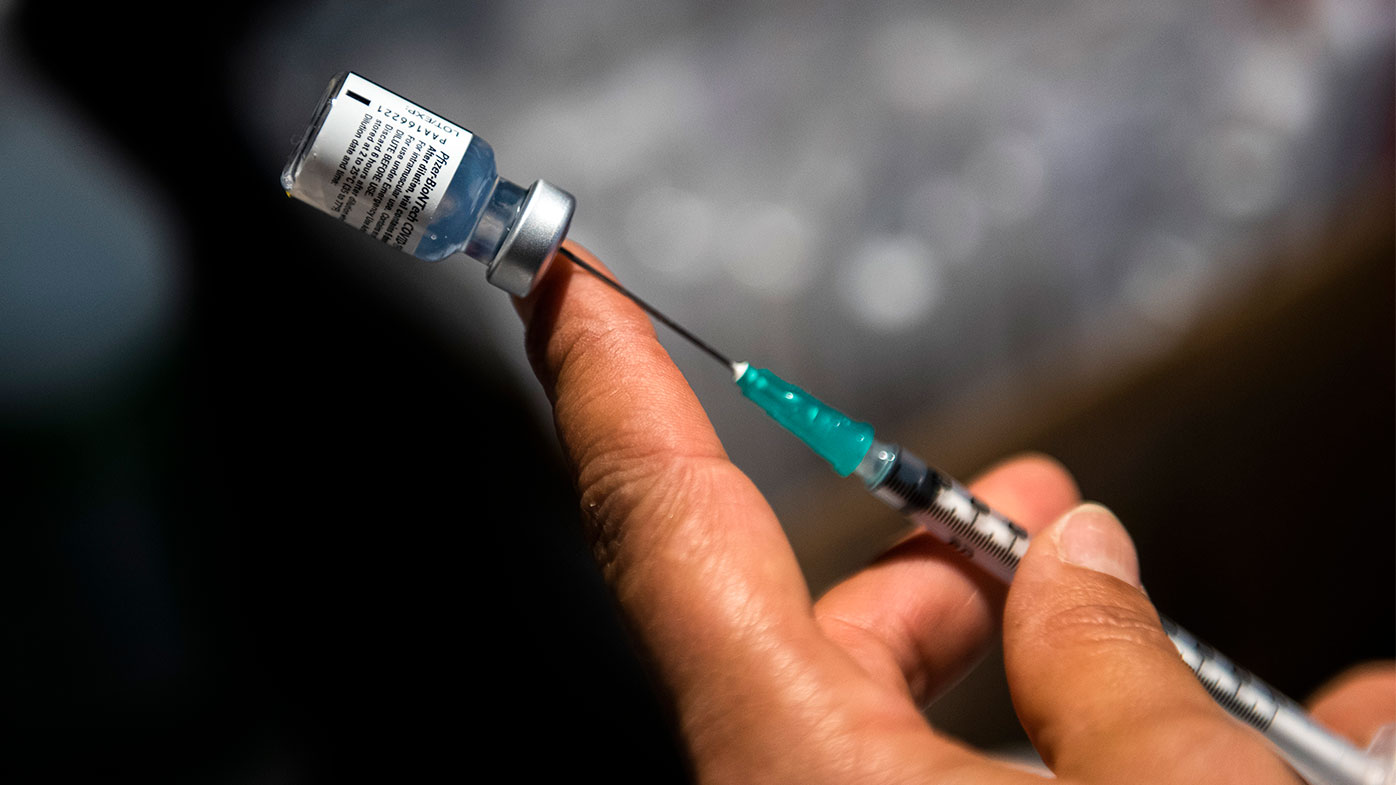 READ MORE: Victoria records 79 new COVID-19 infections, more regional exposure sites
"A two-dose schedule using Comirnaty (Pfizer), the only vaccine currently registered for use in Australia in this age group, is recommended.
"Recommendations on the use of Spikevax (Moderna) for adolescents will be finalised following the decision on provisional registration of Spikevax (Moderna) in this age group."
READ MORE: Families stranded by Queensland's abrupt two-week pause on hotspot arrivals
ATAGI had previously recommended the Pfizer vaccine for use in children aged 12 to 15 who had medical conditions that increased their risk of contracting a severe case of COVID-19, as well as Indigenous adolescents, and people in remote communities in that age bracket.
ATAGI said that vaccinating people aged 12 to 15 would not only help them against COVID-19, but would help limit the spread of the disease in the community.