Victoria has recorded 92 new local cases of COVID-19 in the last day, 61 of whom have been linked to existing infections.
More than 51,000 tests were conducted on top of 31,000 vaccinations administered.
The update comes after Victorian Health Minister Martin Foley yesterday called on the federal government to send more coronavirus vaccines to the state.
READ MORE: Victoria calls for more vaccines as demand outstrips supply
https://twitter.com/VicGovDH/status/1431745032483004421?ref_src=twsrc%5Etfw
"What we really need is the supply to meet demand now," Mr Foley said.
"We will continue to ask the Commonwealth for more supply because we know that, with every dose of Pfizer, with every dose of AstraZeneca, that we will end up with more Victorians doing their part sooner to get us out of this pandemic."
READ MORE: The real origin of COVID: did it leak from a lab?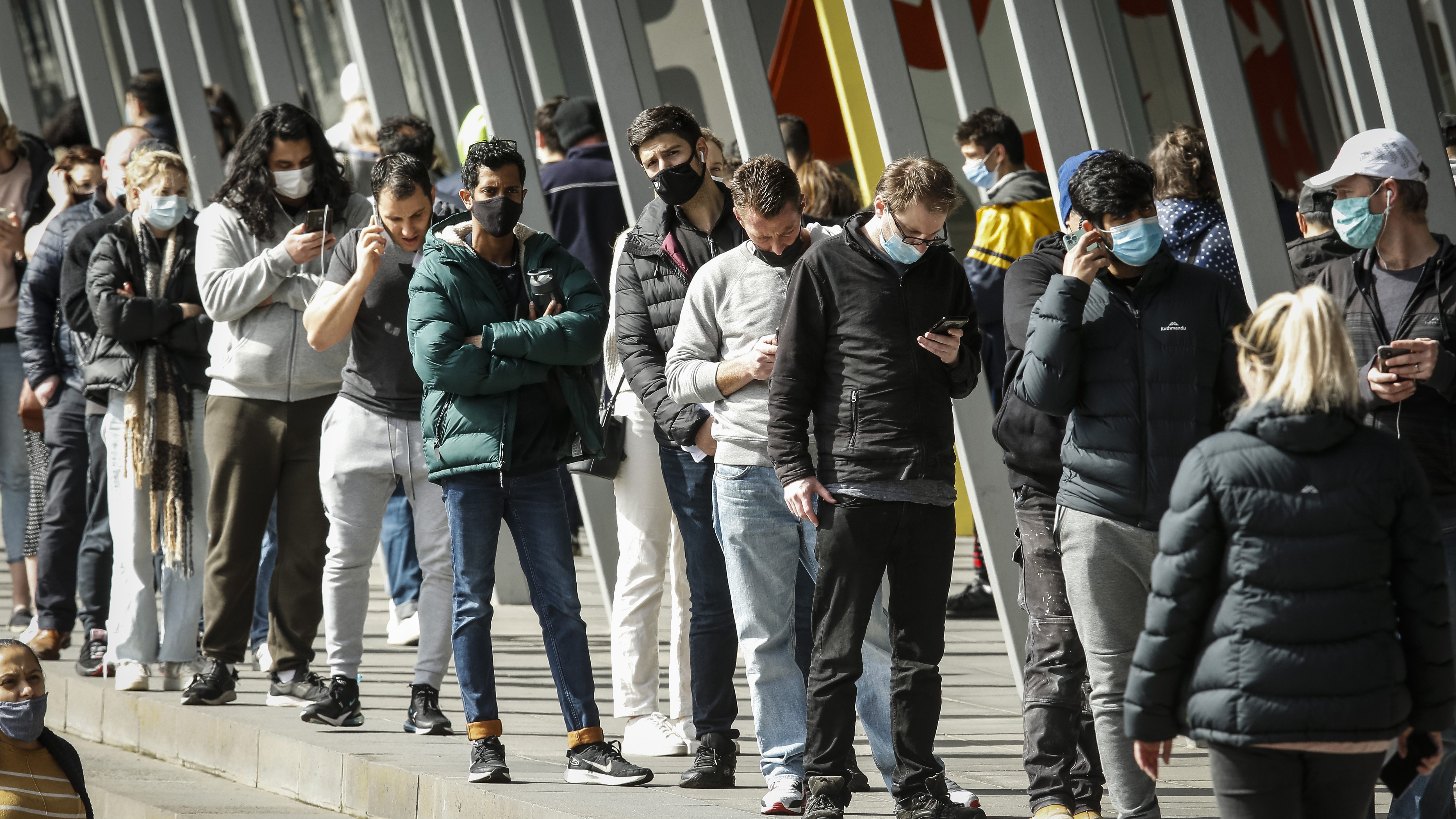 Sixty percent of cases currently active in Victoria are under the age of 30, and there almost 150 cases in children younger than 10.
More than half of the Victorians in hospital with coronavirus are under the age of 50, including one infant.
Yesterday the state recorded 64 new local COVID-19 cases and a record 35,753 jabs.