Two women have been seriously injured after a dog attack south of Sydney.
Police and paramedics were called to a property on Lawson Road in Pheasants Nest at about 11.20am.
A 52-year-old mother was found with severe lacerations after she was attacked by the family pet.
She was airlifted to Liverpool Hospital in a serious but stable condition.
LIVE UPDATES: NSW hits 76 per cent first dose vaccinations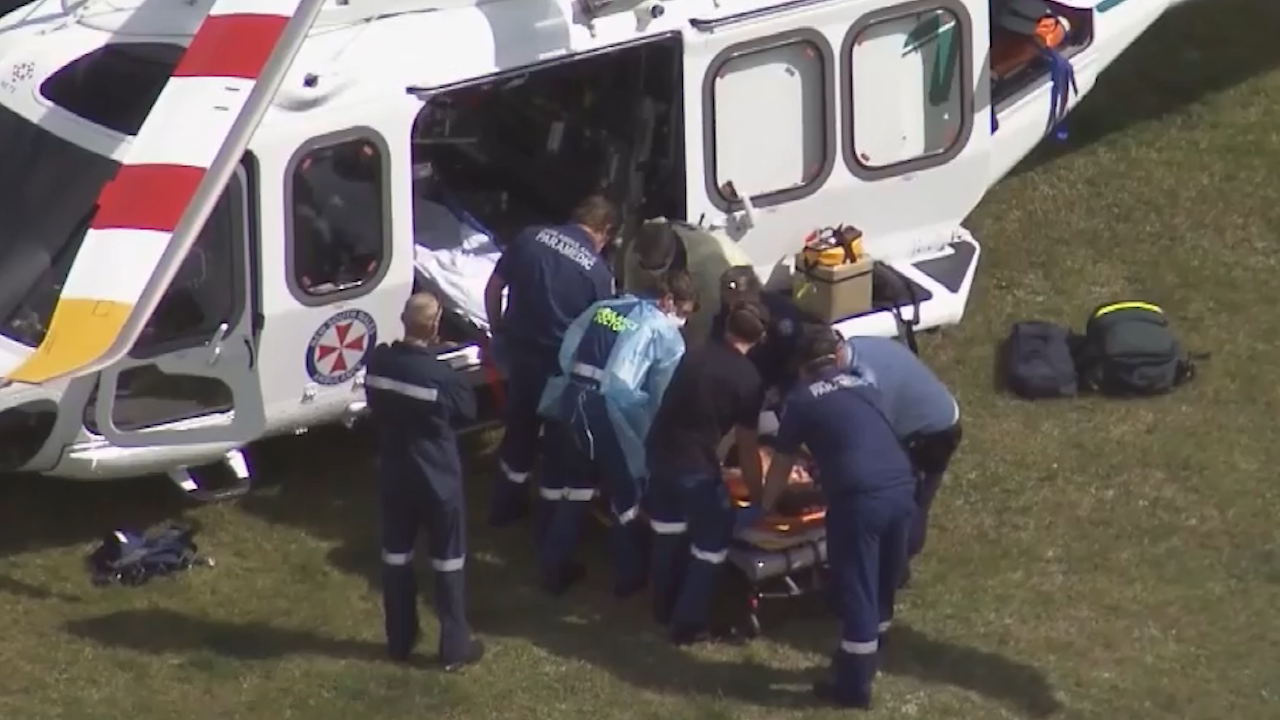 Her 25-year-old daughter also suffered serious injuries.
A third patient, a man, was treated for minor bites and shock, but not taken to hospital.
"Both women suffered horrific bite wounds over large parts of their bodies and were transported to hospital in a serious condition," NSW Ambulance Inspector Gavin Wood said.
NSW Ambulance paramedic James Grey described the scene as "very confronting" and "quite chaotic at the time".
"The animal was quite brutal," Mr Grey said.
"Something has triggered in this dog and it's attacked the owners quite seriously.
"They're lucky to not have sustained more life-threatening injuries."
Wollondilly Shire Council animal control detained the dog, who sustained some injuries during the incident.