Victoria has recorded 423 new local cases of COVID-19 and another person has died from the virus.
Of the new cases, 149 have been linked to known outbreaks and the rest remain under investigation.
One of the deaths was announced yesterday and is a man in his 40s.
The state's COVID-19 death toll from this latest outbreak has now risen to eight.
READ MORE: NSW vaccine passport technology won't be trialled in Sydney
https://twitter.com/VicGovDH/status/1437914001439031297
There were 54,648 test results received and 41,856 vaccine doses administered yesterday.
Victoria is set to forge its plan out of lockdown on Sunday as the state is set to hit its first dose vaccination target imminently.
The vaccination threshold is likely to be achieved ahead of schedule by Friday, which would see small freedoms occur in the state, like the travel limit being extended from five-kilometres to 10-kilometres.
The state is currently sitting at 67.7 per cent first dose vaccinations.
Health experts are calling for greater outdoor freedoms such as small gatherings outside.
Premier Daniel Andrews will reveal the roadmap out of lockdown, which will include a plan to finally get students back into classrooms, on Sunday.
"We don't get to Christmas lunch and flick a switch and it's all over," Mr Andews said yesterday.
"There's going to be consequences of this for some time. I know that's incredibly frustrating."
Victorian business owners are waiting in anticipation to see what the future holds after spending hundreds of days closed during the state's gruelling lockdowns.
Owner of caterings and events company The Big Group, Bruce Keebaugh said businesses were looking for a "plan of hope".
"We hope there's a clear plan so we can get our people back to work and bring this city back to life," he told Today.
"I think we've had no revenue for 540 days in the events, arts and culture business.
"It's pretty sad down here in Melbourne, Victoria."
READ MORE: The debilitating symptoms associated with long COVID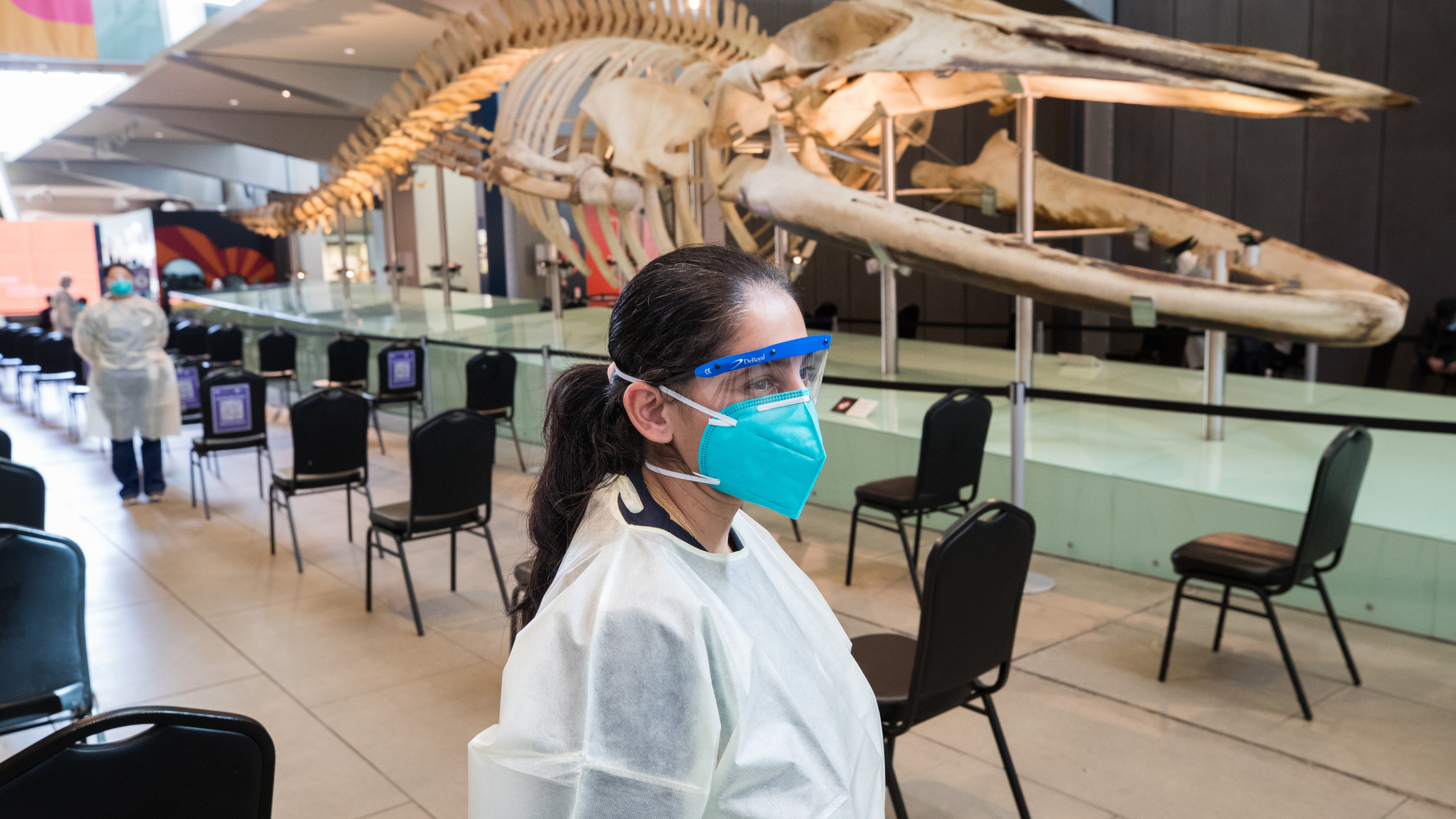 Victoria recorded two COVID-19 deaths yesterday, including a man in his 20s from Hume whose infection was not detected until after he died.
It is believed the man suffered other underlying health conditions, including heart problems.
Deputy secretary COVID response Kate Matson said while his cause of death was not 100 per cent confirmed, there were strong indications it was caused by COVID-19.
A woman in her 80s from Brimbank also died in hospital.
A new government plan will also force all healthcare workers across Victoria to be fully vaccinated under a 'no jab, no job' policy.
Anyone working at a private or public hospital, clinic or GP will be told to get the vaccine, with the mandate also including paramedics.
The plan will be taken to National Cabinet this Friday that could see similar measures for implemented for all states and territories in the future.