China has reacted angrily to the new alliance between the UK, US and Australia which will see the nation get nuclear-powered submarines.
China Foreign Ministry spokesman Zhao Lijian said the move "gravely undermines regional peace and stability," and "aggravates" the arms race.
He warned the nation would "only end up hurting their own interests" if they didn't abandon the "cold war mentality".
READ MORE: Australia to acquire nuclear-powered submarines in historic security pact with US and UK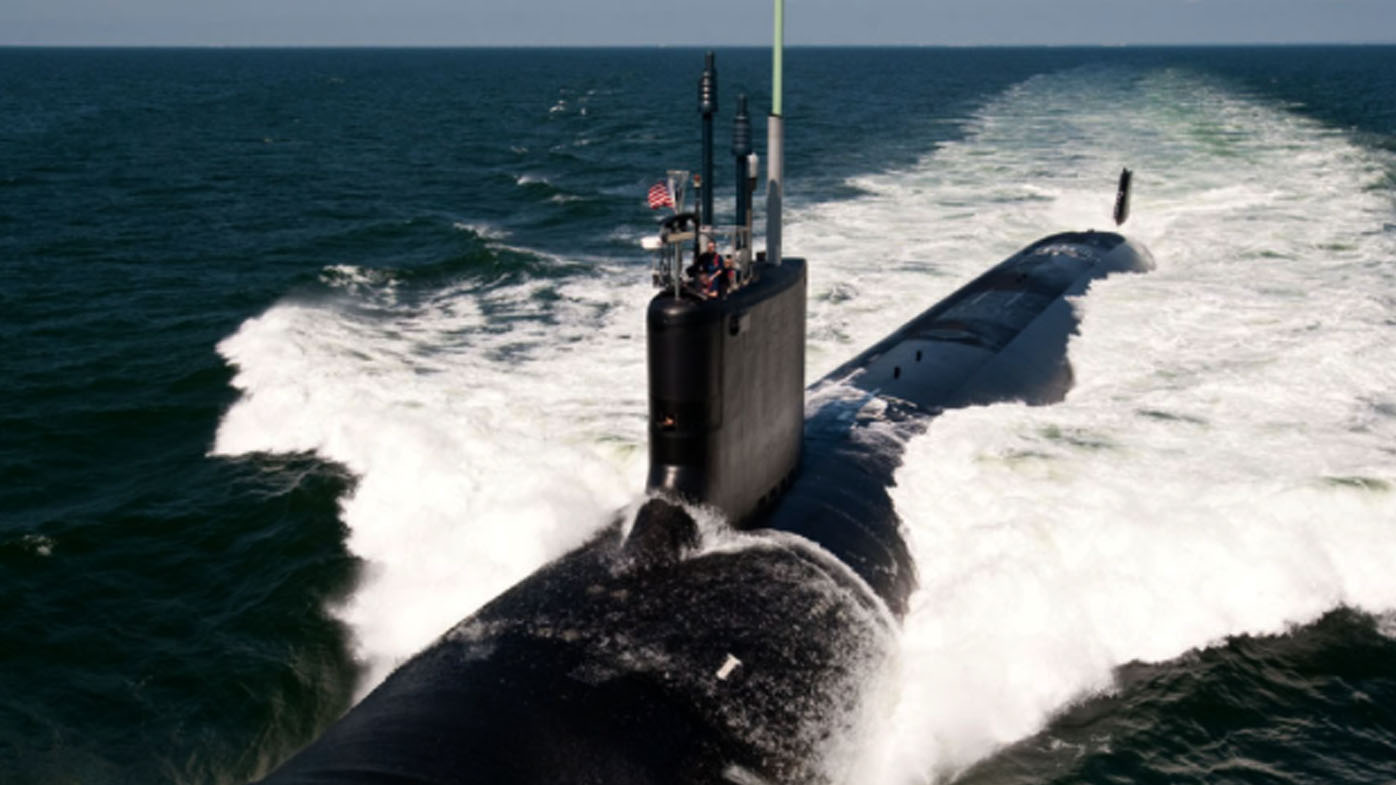 Mr Lijian said said called the move was a "geopolitical gaming tool" and called it "extremely irresponsible."
But the Australian government says it is responding to Beijing's own massive military build-up, with Prime Minister Scott Morrison warning of "a new era with new challenges."
READ MORE: 'No doubt we will be hearing from China and no doubt China will be outraged'
Mr Morrison said the trilateral alliance, called AUKUS, was the most significant pact Australia had entered since the ANZUS treaty with the US and New Zealand.
The pact will also see Australia acquire its first fleet of nuclear-powered submarines and scrap a $90 billion deal with French submarine maker Naval Group struck in 2016.
https://twitter.com/jekearsley/status/1438406498183307266?ref_src=twsrc%5Etfwhttps://twitter.com/jekearsley/status/1438407347387330561?ref_src=twsrc%5Etfw
It's the first time since the 50s, the US has shared the sensitive nuclear-powered submarine technology – that time with the UK.
READ MORE: Submarine deal will show China 'the three of us will not be bullied or divided', says British MP
Experts said the move was all about China.
"This is about the consequential democracies of the world reacting to an aggressive China which is seeking to push those democracies out of the Indo Pacific," Peter Jennings, from the Australian Strategic Policy Institute, said.
France said the scrapping of Australia's deal for regular submarines showed
"a lack of coherence."
https://twitter.com/Fi_Willan/status/1438411638747500546
Opposition leader Anthony Albanese said he wants to know how much it was costing to abandon that program.
READ MORE: Nuclear submarines offer key military edge for Australia