From fist bumps to solemn bows, there's been no concrete etiquette laid down for how to greet other people during a global pandemic.
Defence Minister Peter Dutton learnt that the hard way, finding himself caught in an awkward "elbow bump" exchange with his South Korean counterpart Suh Wook.
Dutton is in Seoul for a number of geopolitical talks, and came a cropper for the all-important photo opportunity after the meeting.
READ MORE: Australia to acquire nuclear-powered submarines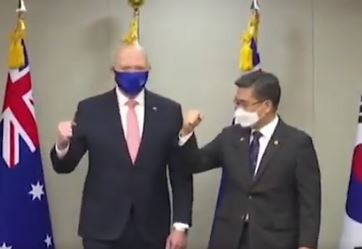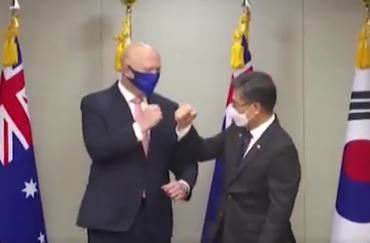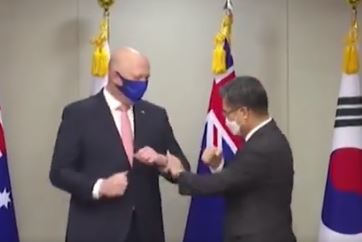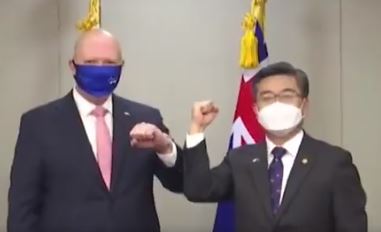 Suh Wook raised his elbow to commence the bump, which Dutton responded with a triumphant fist.
It wasn't until Wook took Dutton by the wrist and physically placed his elbow on his that the COVID-safe greeting completed.
Thankfully, as far as internet scorn goes Dutton has escaped with no more than a few jibes on Twitter for his lapse.