In welcome news for families at the beginning of the school holidays, children will soon be able to meet up with their friends under a new rule signed off by the New South Wales government.
The so-called 'friends' or 'playdate' bubble will allow three people under 18 to meet up as they all live within the same local government area or within five kilometres of home.
Adults supervising will need to be fully vaccinated.
READ MORE: Pfizer says COVID-19 vaccine safe for children aged five to 11
The change was signed off by the NSW Government overnight and is set to take effect from this morning.
NSW Deputy Premier said the announcement was a reward for parents and children who have done it "tough" after months of lockdowns and at-home learning.
"We're in school holidays, kids have done it really, really tough, parents have done it tough," Mr Barilaro told Today.
"The mental strain, the wellbeing of our kids are important. So the crisis committee made a decision that we'll allow those kids to come together, just like we have the adult single bubbles but that's for the vaccinated.
"For kids you don't have to be vaccinated and we'll allow some kids to come together during the school holidays."
The announcement comes as Pfizer says its COVID-19 vaccine works for children ages five to 11 and is seeking US authorisation for this age group soon, marking a key step toward beginning vaccinations for youngsters.
The vaccine made by Pfizer and its German partner BioNTech already is available for anyone 12 and older.
READ MORE: Jetstar launches $20 flight sale between NSW and Victoria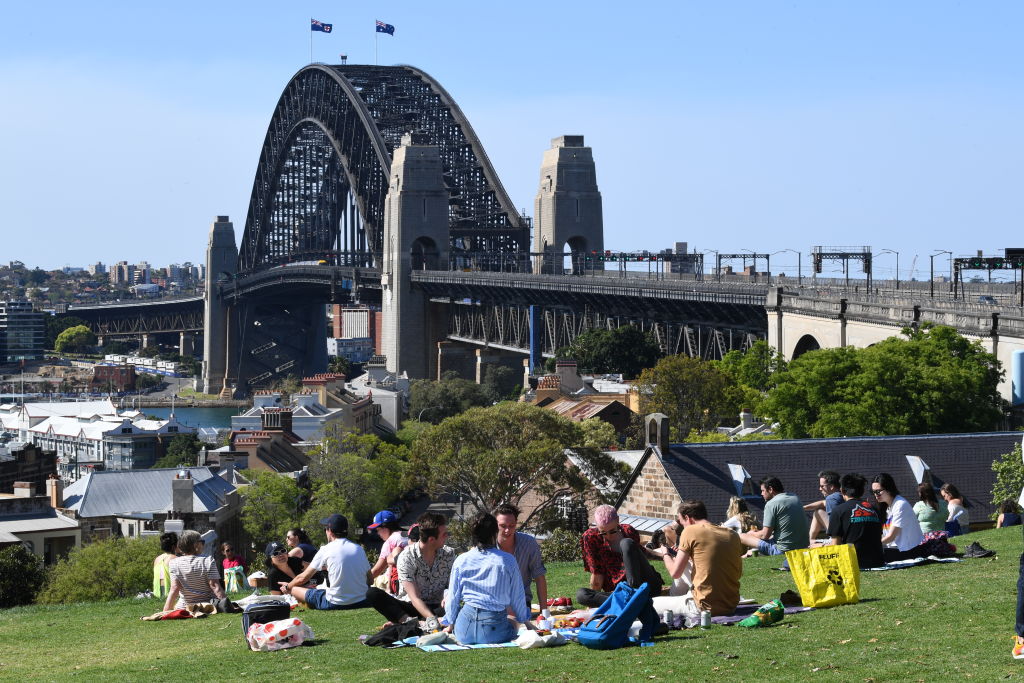 Meanwhile, as vaccination among adults increases across NSW, it is hoped lockdowns could be lifted as early as October 11 – three weeks earlier than previously thought.
Yesterday NSW recorded 935 new local COVID-19 cases and four further deaths.
NSW Premier Gladys Berejiklian said the numbers were an "outstanding result", but warned against reading too much into cases falling bellow 1000.
She said hospitalisations and deaths would likely worsen into October.