The violent construction protest held outside the CFMEU union headquarters in Melbourne yesterday was heavily infiltrated with "rent-a-crowd" protesters and neo-Nazis, union boss John Setka has said.
Riot police were yesterday forced to disperse hundreds of angry construction workers who protested outside the Elizabeth Street office, brawling and throwing bottles at the glass entrance for about seven hours.
The extremists were protesting against mandatory COVID-19 vaccines following the Victorian Government's decision that construction workers needed to have one dose in order to work from Friday.
LIVE UPDATES: 'You could fly to Singapore before Cairns': Tourism operator's plea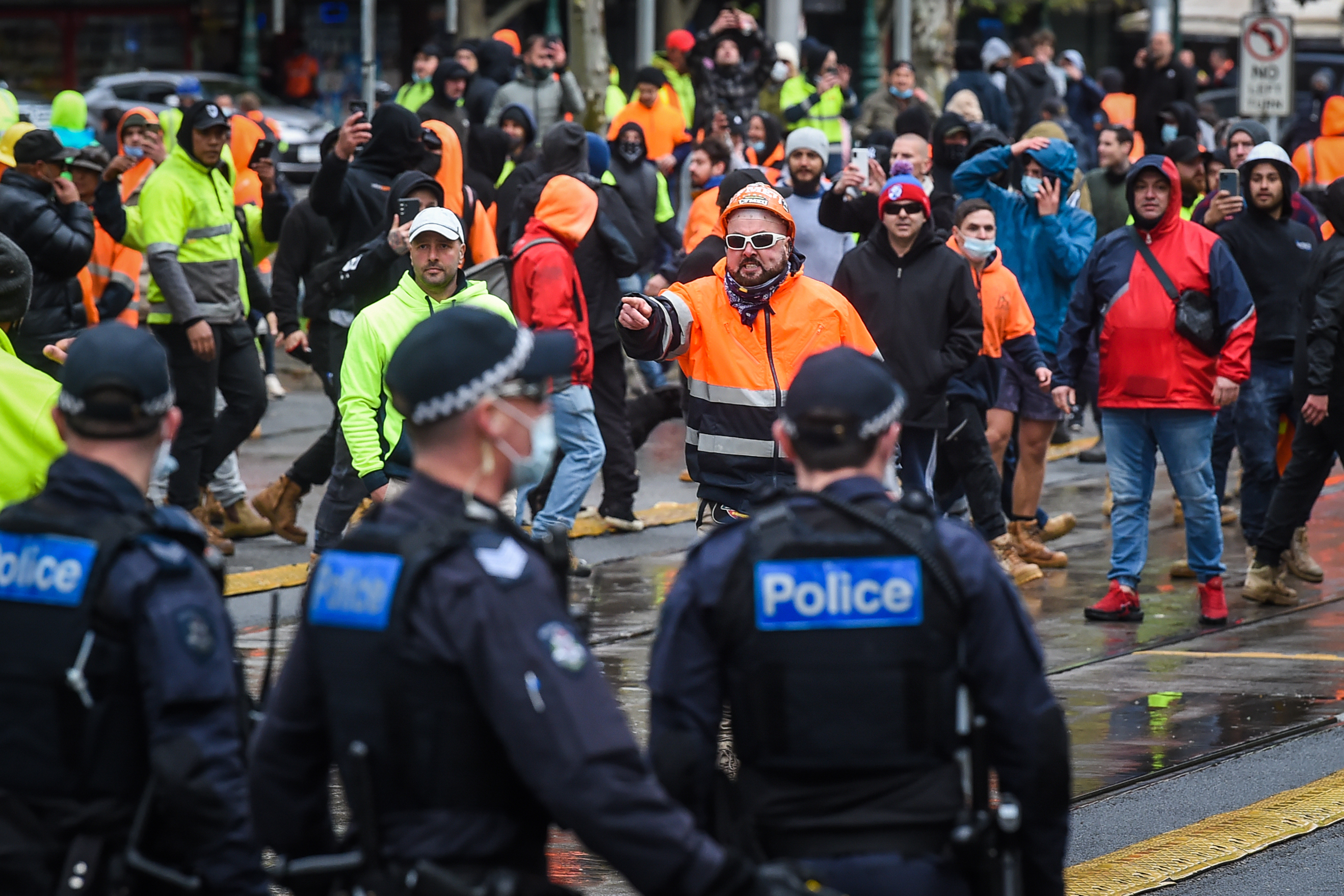 Speaking to Today, the CFMEU leader said he attempted to calm the riled-up mob but the environment turned hostile.
"You couldn't even talk – we tried to keep it all calm, and it just got out of control," Mr Setka said.
"People started throwing bottles. Some of them were fighting amongst themselves.
"You know, once they started throwing the bottles, that was it – we just said this is too dangerous, let's move back in.
"It just got out of control from there."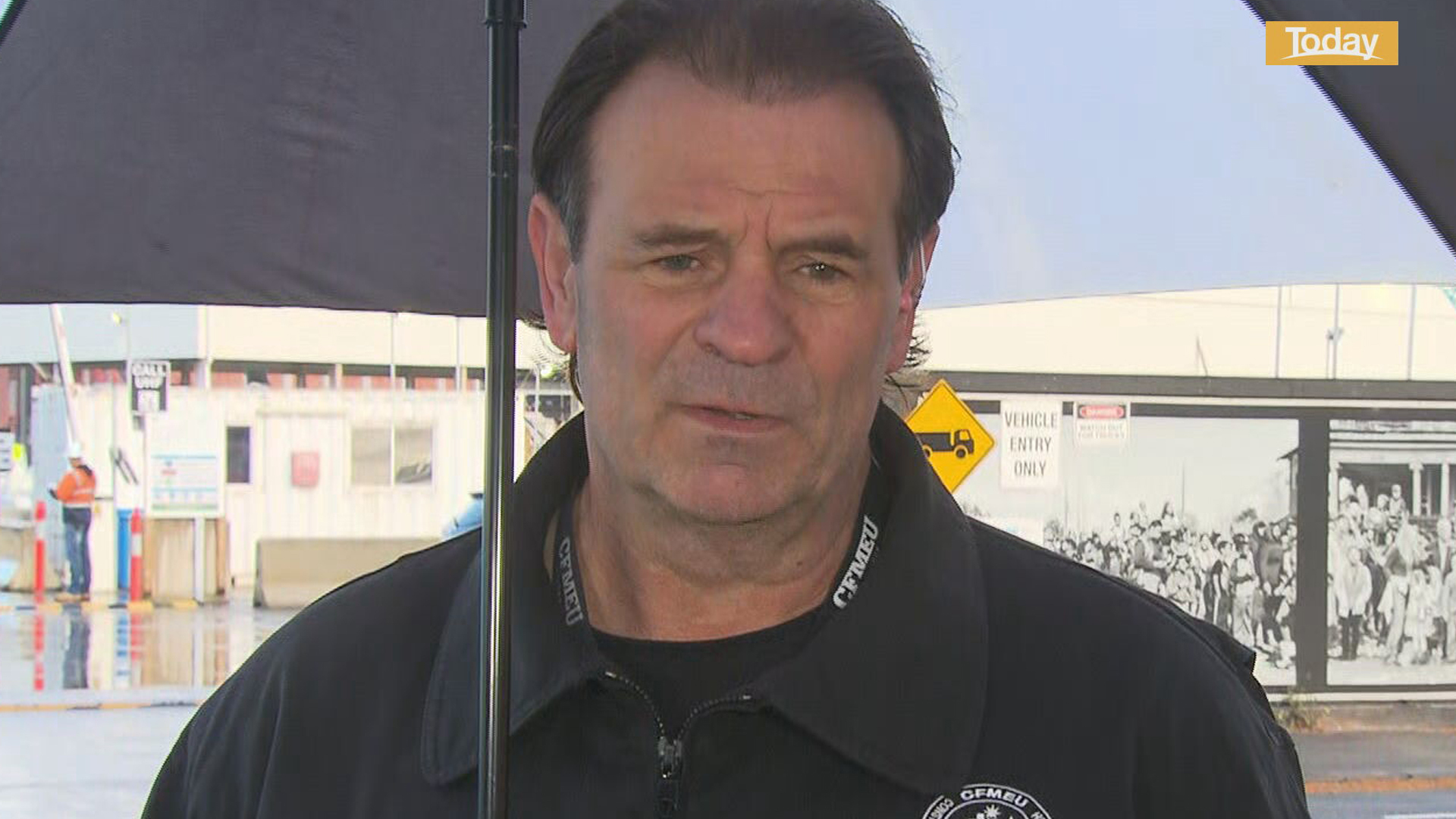 A number of protesters have been arrested.
Mr Setka has claimed the majority of the protesters were not construction workers.
"There was a sprinkling of construction workers there, of our members, and the rest were just people, I wouldn't even know who they are," he said.
"All the rent-a-crowds were there, professional protesters.
READ MORE: Tradies block off Melbourne roads for smoko breaks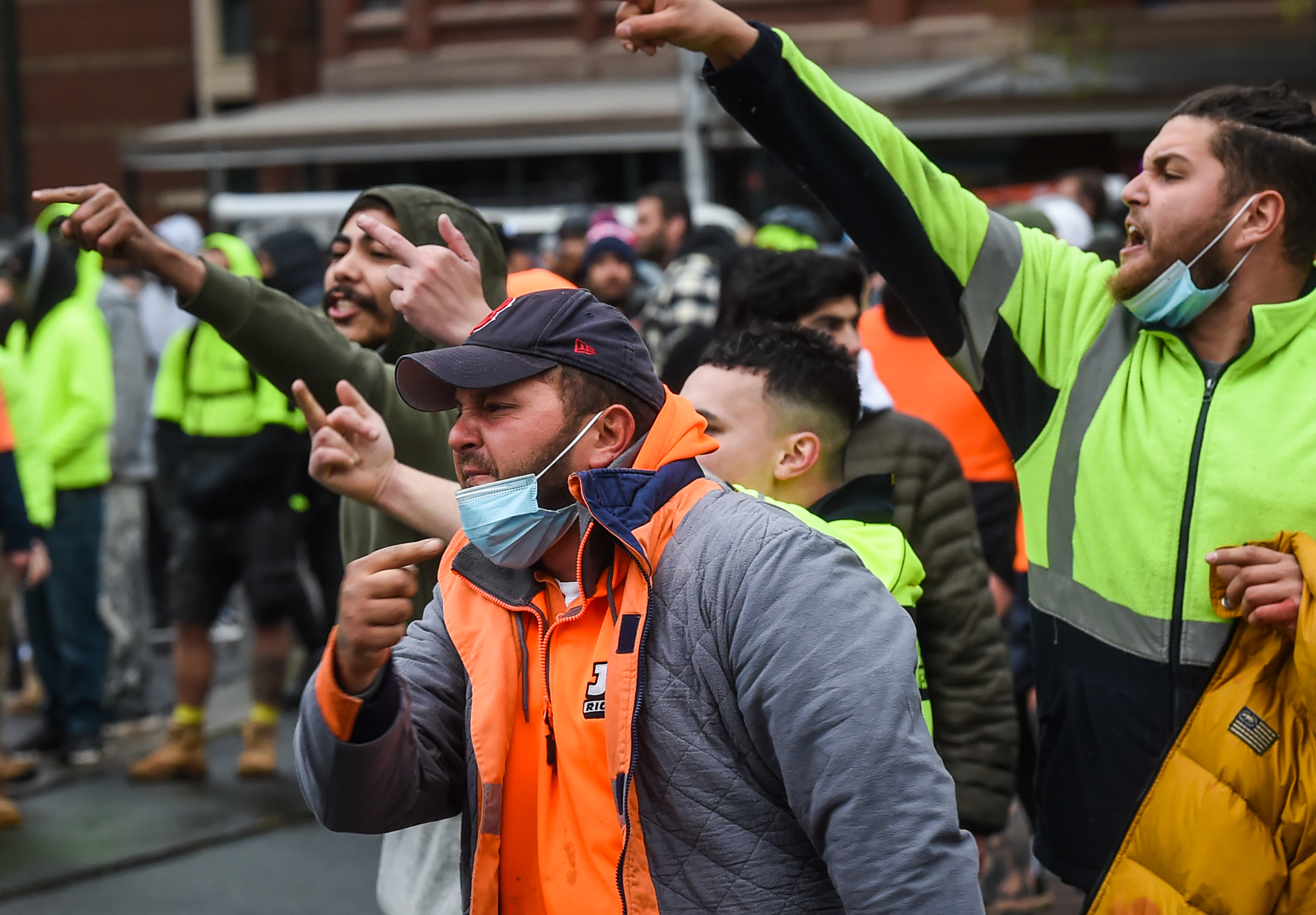 "A few of them anti-vaxxer activists were there – who are not union members, they're not from our industry – and they're the ones you see at all the protests.
"Thanks to these morons, 300,000 Victorians are sitting at home for at least the next couple of weeks, it could drag out even longer."
The $22 billion Victorian construction industry has been shut down for at least two weeks in response to the violent protest and "widespread non-compliance" with COVID-19 restrictions, as transmission continues to rip through the sector.
State Treasurer Tim Pallas confirmed the shut down last night, about two hours before it came into force at 11.59pm.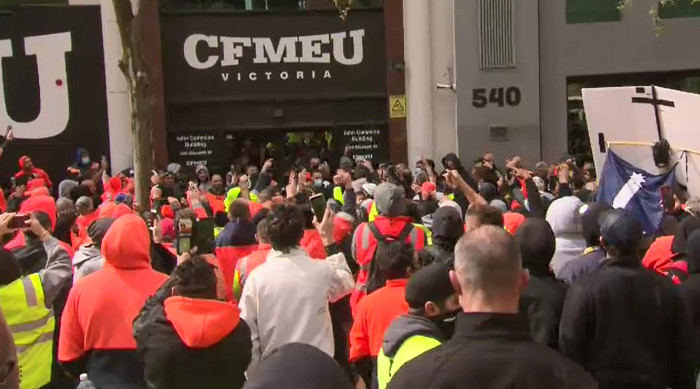 Organisers have planned another protest to occur at 10am today.
Former Labor leader Bill Shorten told Today he had been informed the crowd was made up of "fake tradies" and "professional trouble-makers".
"They'd been down to the Reject Shop and got themselves a $2 high-vis so they could pretend they were construction," he said.
"This is all because the construction unions have been running radio ads, have been encouraging people to get vaccinated and that doesn't suit the hard right or the extremist agenda of some trouble-makers.
READ MORE: Hundreds arrested, police injured in Melbourne anti-lockdown protests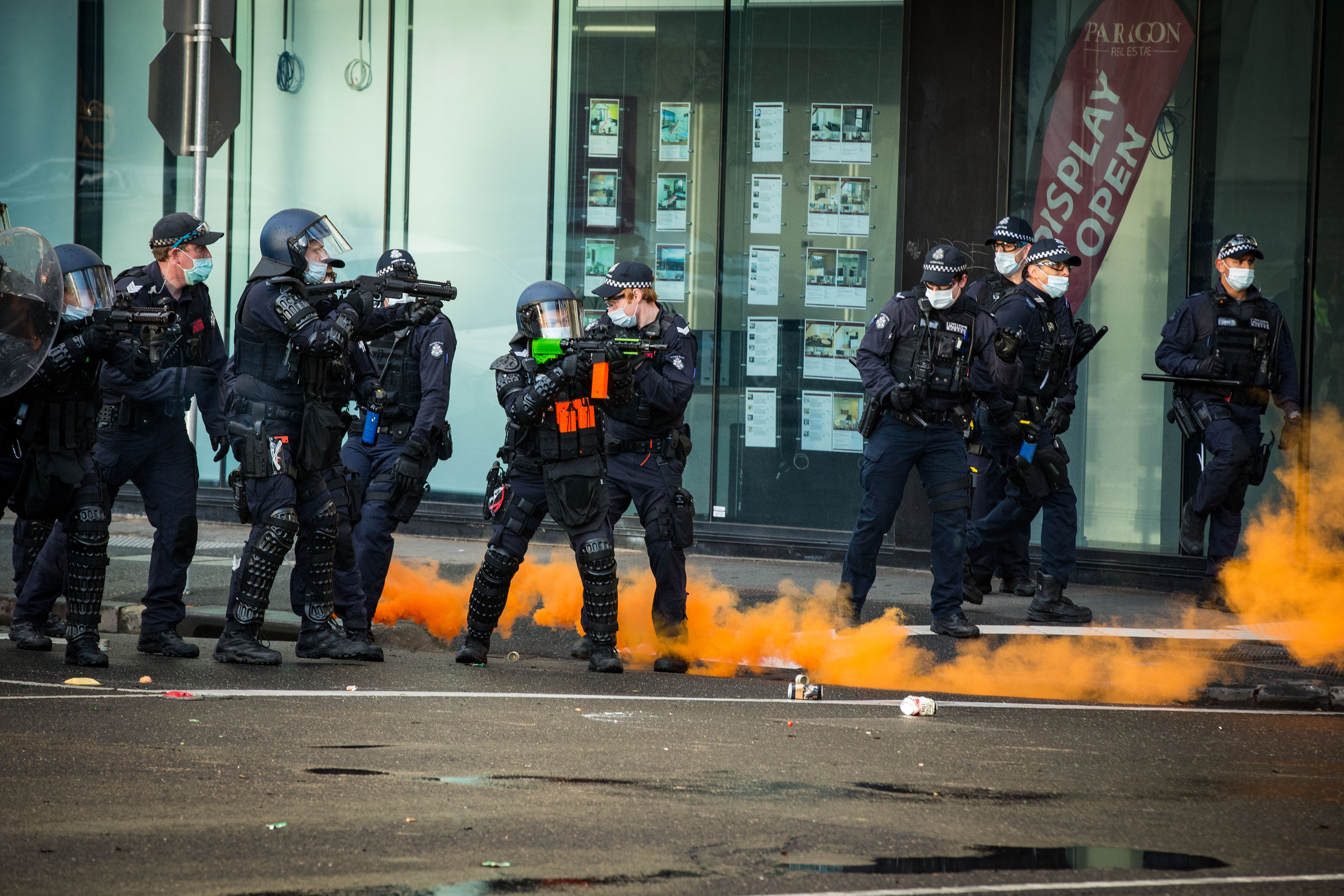 "It was shocking violence against people who've been showing leadership in the construction industry."
Mr Shorten said there was a network of "man-baby Nazis" who wanted to stir trouble.
"I never thought I'd see a scene where you have people who call themselves Nazis using encrypted message systems to bring in rent-a-crowd," he said.
"There is a network of hard-right man-baby Nazis, just people who just want to cause trouble, these man-babies, they want to complain about the vaccination, and – they deserve to get the full force of everything that's coming their way."