Victoria's Premier has taken a fresh swipe at protesters who brought the streets of Melbourne to a standstill over calls for mandatory vaccinations in the construction sector.
More rallies are expected today, with police vowing to crack down on further protest action.
Daniel Andrews said "anger" won't end the pandemic, instead "literally only one thing will – getting vaccinated".
READ MORE: Police slam 'cowards' involved in Melbourne protest, 62 arrested
He said that "if for nothing else" people "owe it" to the state's healthcare workers.
His comments come as Victoria Police condemned the "selfish" and criminal actions of "cowards" who caused chaos in the city, which led to 62 arrests.
Mr Andrews released his statement on social media last night, soon after Chief Commissioner Shane Patton had warned demonstrators that any planned action today would be met with force.
The Premier pleaded with people to do the right thing, pointing to the tireless work of healthcare workers throughout the pandemic.
"Anger isn't going to make this pandemic end any quicker," Mr Andrews wrote on Twitter.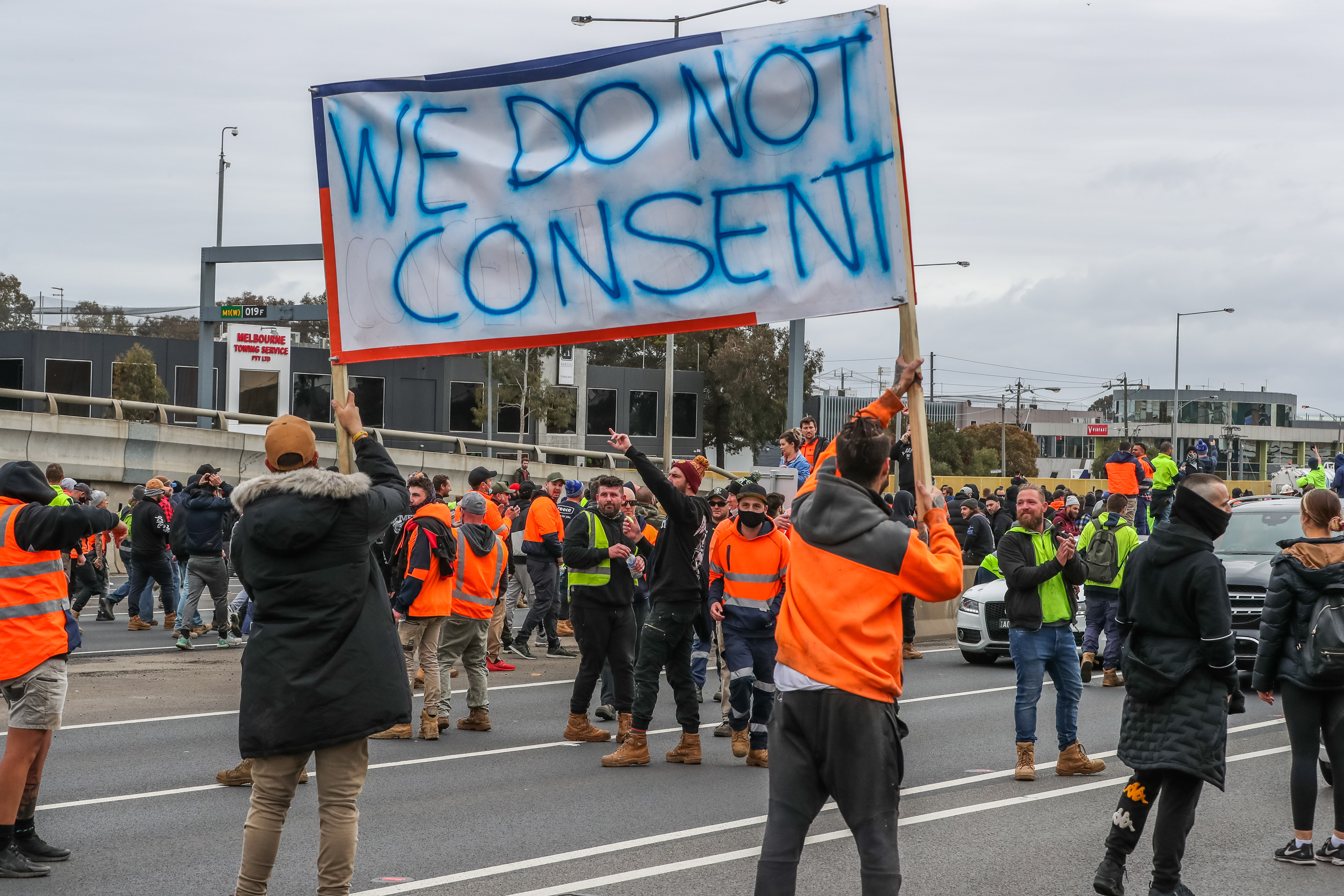 IN PICTURES: Thousands gather in Melbourne for protests against vaccine mandates
"Acts of violence like we've seen in the city in the last two days isn't going to stop people ending up in the ICU, or be any help to the nurses treating them.
"Literally only one thing will – getting vaccinated.
"The vast majority of Victorians have been doing the right thing for many months now.
"And day in, day out, our healthcare workers are working long hours to keep their patients alive, and keep hospitals open for all of us.
"If for nothing else, we owe it to our healthcare workers to stay the course, to follow the rules, to get vaccinated, and see this thing through."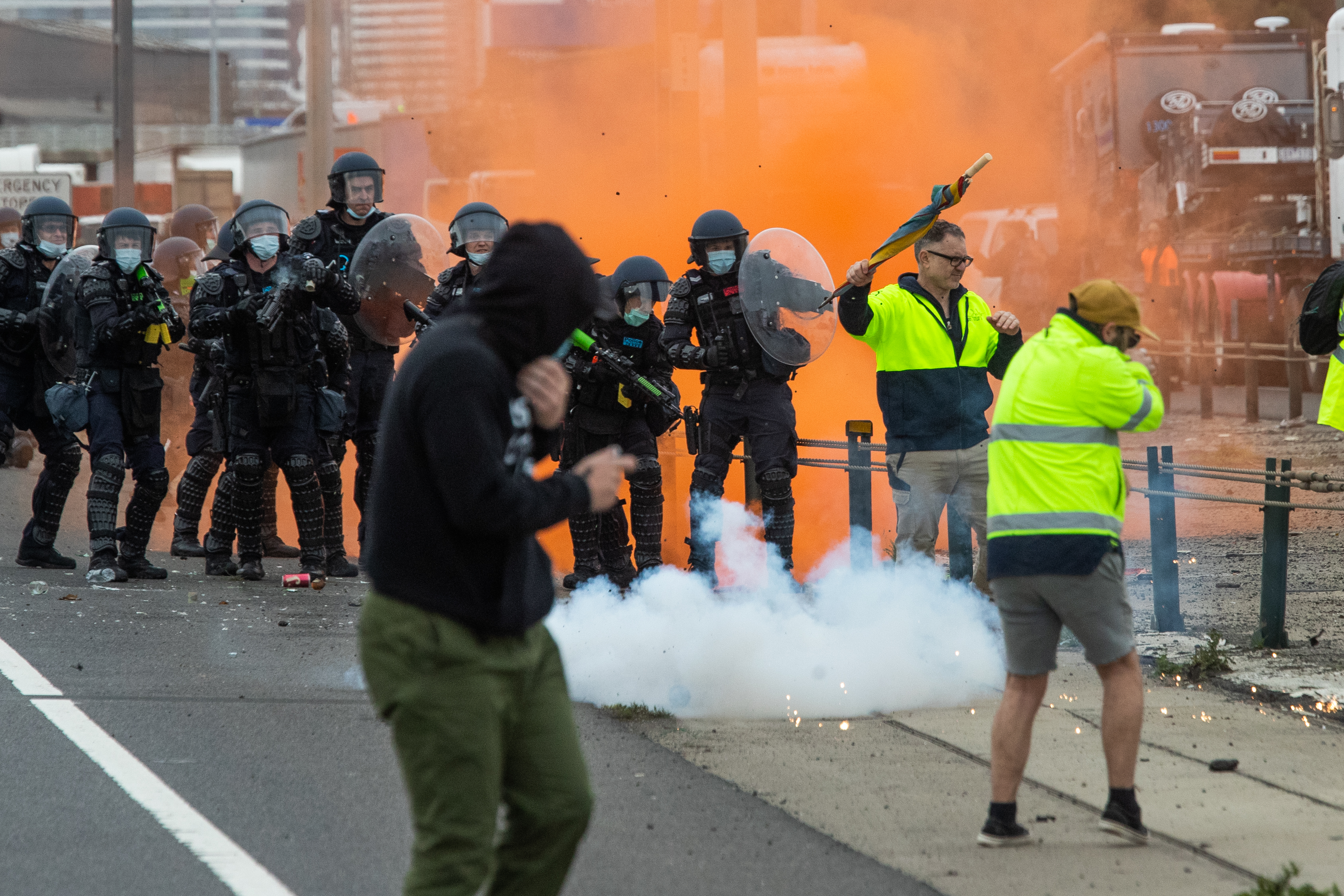 Hours earlier, Mr Andrews said protests, including "acts of violence and disruption" only "helps the virus to spread".
There have been 337 coronavirus infections linked to 154 building sites across Victoria from August 5 to Monday.
Of these, 239 cases are linked to sites in metropolitan Melbourne. Nine of these cases live in regional Victoria. Seven construction sites are each linked to five or more cases.
READ MORE: Protesters climb on top of truck as freeway traffic halted in Melbourne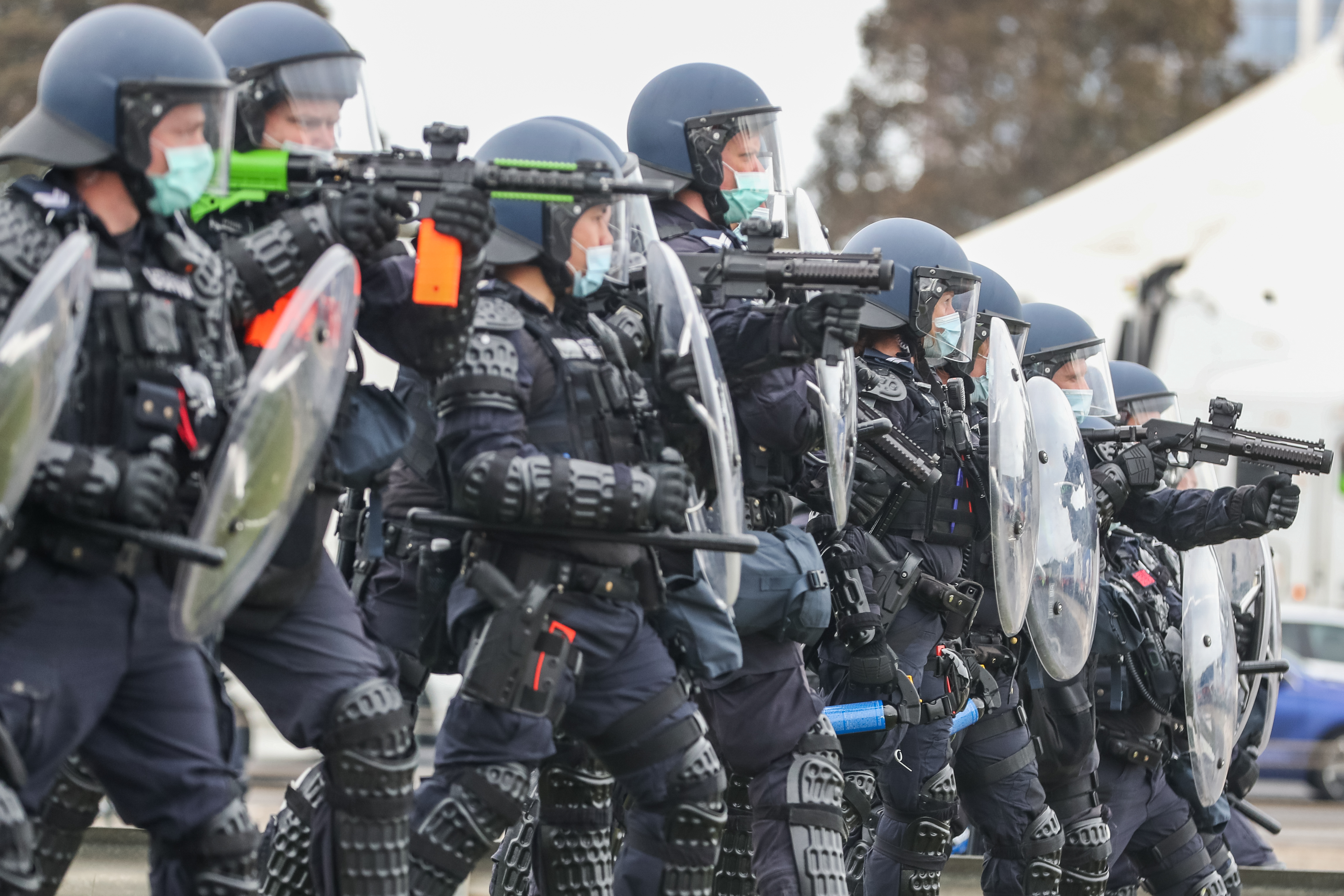 The nurses' union has demanded protesters "to stop thinking only of themselves".
"We are calling for common sense and voices of reason to prevail," the Australian Nursing and Midwifery Federation (Victoria branch) said in a statement.
"Nurses, midwives and carers are exhausted and frustrated as they watch protesters fight for their right to overwhelm our health system.
"Nurses have supported dying COVID patients only able to comfort their families via a screen.
"Do not leave all the heavy lifting to nurses, midwives and personal care workers."
Yesterday Victoria recorded 603 new local COVID-19 cases marking a new daily record for the state in 2021 and taking the number of active cases to 6000.
A woman from Hume died from the virus, while 241 people are in hospital, including 60 in intensive care.