The New South Wales government might have found a surefire way to pre-emptively quash any future lockdown protests in Sydney, and they've done it with beer.
Planning and Public Spaces Minister Rob Stokes said as a "thank you" to vaccinated Sydneysiders, restrictions on alcohol at a number of parks and public spaces around the city would be temporarily eased.
Areas that already permitted drinking, such as Centennial Parklands, Parramatta Park, Royal Botanic Gardens and Western Sydney Parklands, will see no change.
LIVE UPDATES: Travel out of Sydney could still be restricted when state re-opens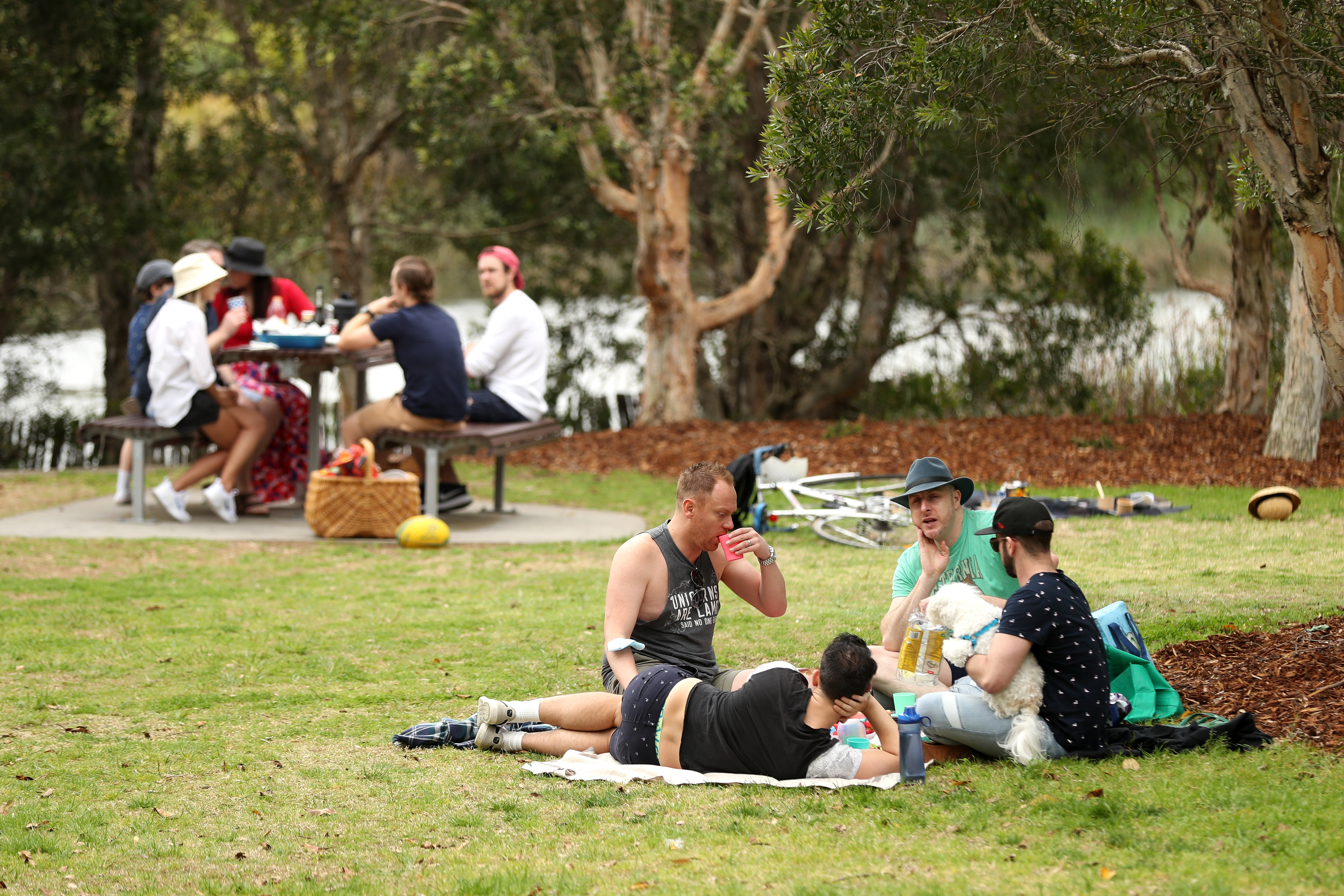 "Vaccinated Sydneysiders have embraced the easing of restrictions and are out picnicking in record numbers across our parks and public spaces," Mr Stokes said.
"After an incredibly tough winter, people who have followed COVID rules and received both jabs deserve to enjoy a beer or wine responsibly."
He urged picnickers to continue to obey the existing health rules, that everyone drink responsibly, and dispose of all rubbish.
READ MORE: More than a thousand new coronavirus cases in NSW
Rangers will patrol parks to ensure all visitors follow physical distancing guidelines.
Fully vaccinated people will still only be allowed to visit parks within their LGA or up to 5km from home.
So where do we bring the beer and bubbles?
Drinking will be allowed during daylight hours at the following parks until Sunday 31 October, 2021:
Ballarat Park, Darling Island
Ballast Point Park, Birchgrove
Bicentennial Park, Sydney Olympic Park
Blaxland Riverside Park, Sydney Olympic Park
Bligh and Barney Reserve, The Rocks
Cadi Park, Pyrmont
Cathy Freeman Park, Sydney Olympic Park
Dawes Point Reserve, The Rocks
First Fleet Park, The Rocks
Hickson Rd Reserve, The Rocks
Jill Berry Lawn / ICC Lawn, Darling Harbour
MCA Lawn, The Rocks
Metcalfe Park, Darling Island
Newington Armory, Sydney Olympic Park
Tumbalong Park, Darling Harbour
Pyrmont Bay Park
Waterfront Park, Pyrmont
Wentworth Common, Sydney Olympic Park
For more information on COVID-19 rules, visit the NSW government website.