Protesters are vowing to take to the streets of Melbourne again for a sixth day as authorities attempt to thwart their plans to descend upon the CBD.
Police had one of their busiest days yesterday, making 200 arrests and issuing more than $1 million in fines.
The protests are expected to kick off around midday AEST, with an announcement on the location to be made about an hour beforehand.
READ MORE: Victoria records 847 new local COVID-19 cases, one death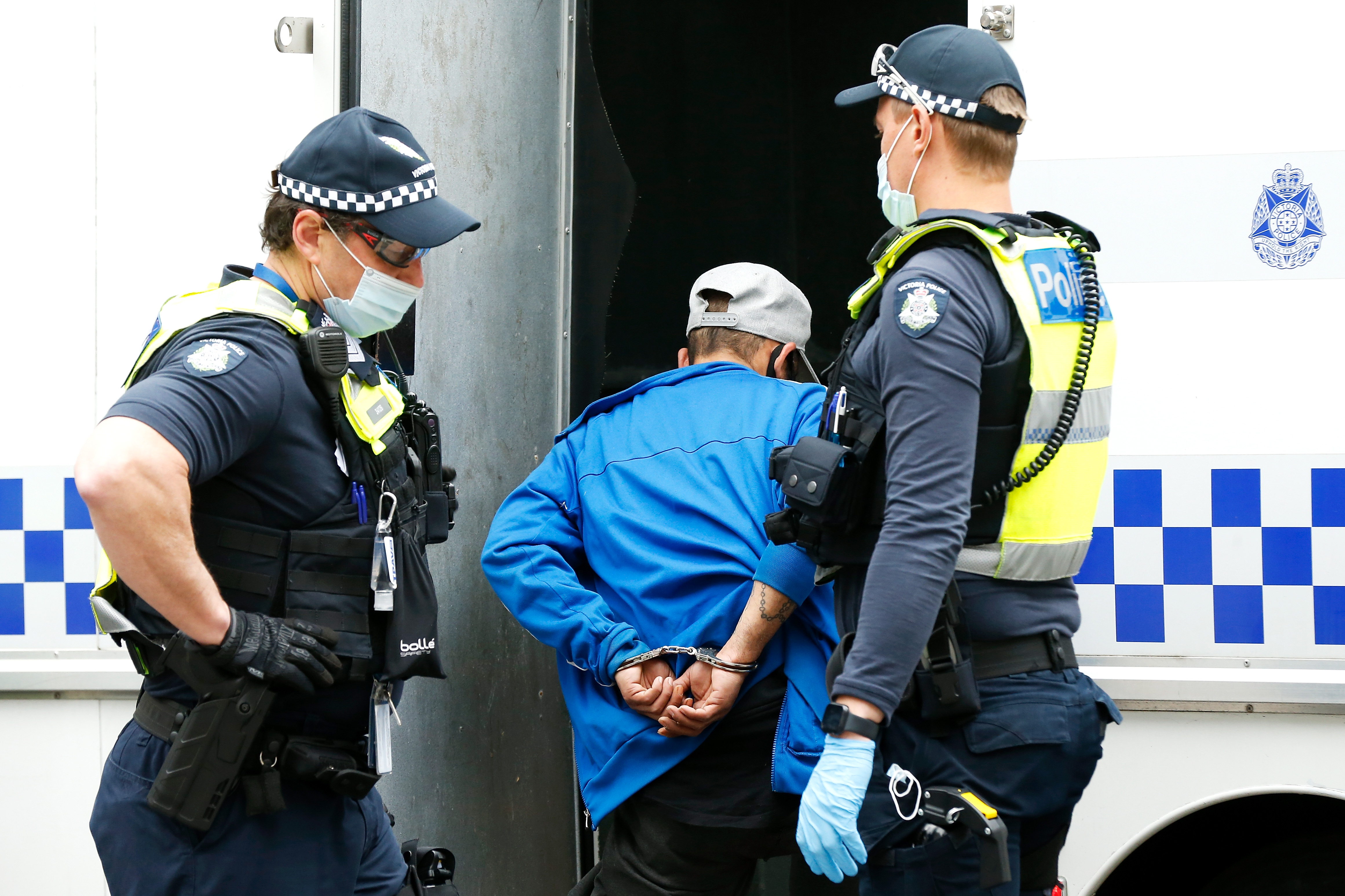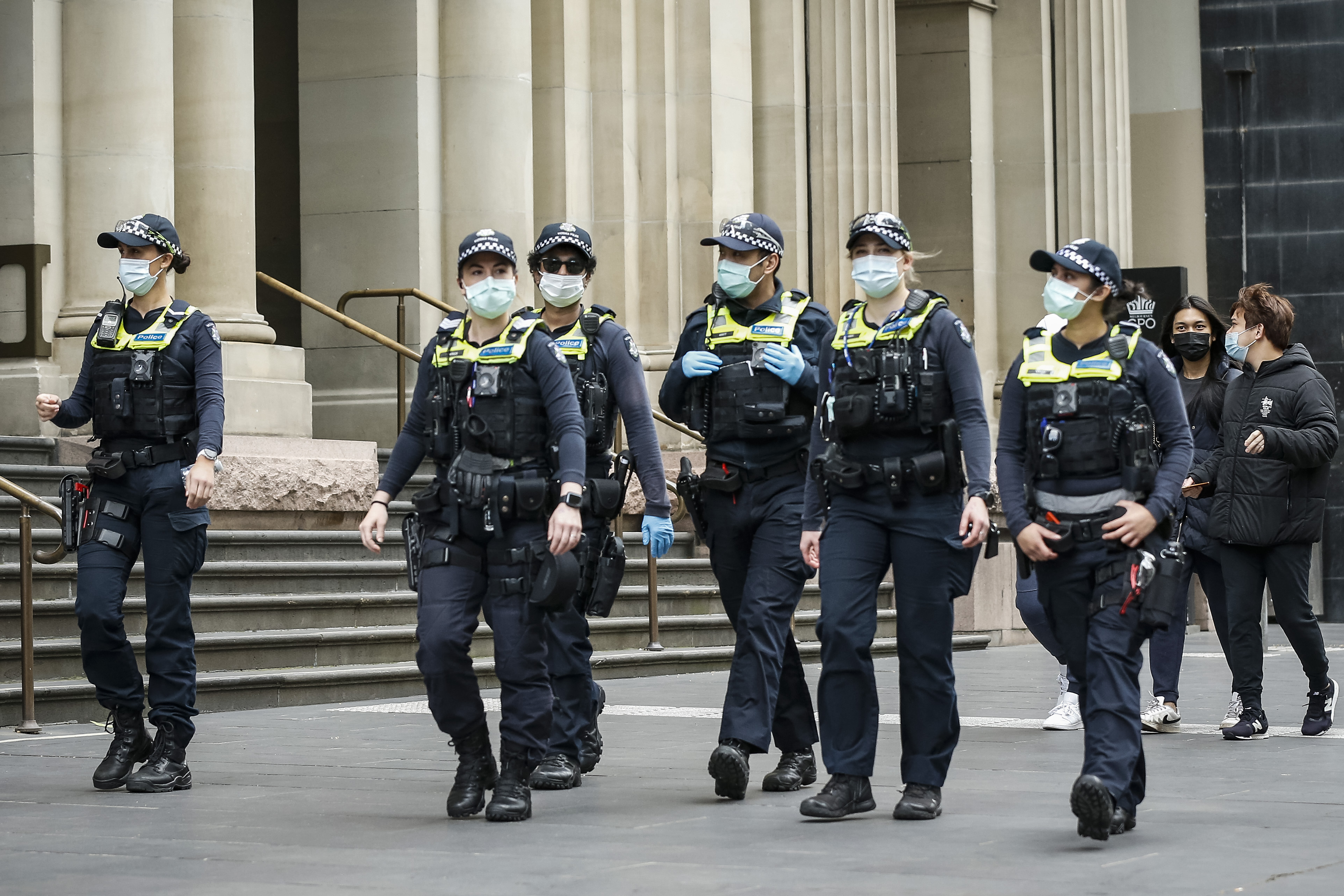 READ MORE: Gabby Petito mystery: 'This was a murder in slow motion'
There are concerns people picnicking around Melbourne parks ahead of tonight's AFL Grand Final could be targeted again after families were set upon by angry protesters in Blackburn Park, in the city's east, yesterday, who tried to rip their masks off and allegedly tried to cough on them.
It comes amid growing fears Wednesday's demonstration will become a super spreader event after a protester was hospitalised with COVID-19.
Victoria recorded 847 new local cases and one death overnight, after yesterday saw the highest daily increase this year, with 733 new local cases.
Victoria has fallen short of its first freedom target with the government confirming the state will not hit 80 per cent first dose vaccinations by tomorrow.
READ MORE: Scott Morrison joins Indo-Pacific leaders at first Quad nations meeting
Despite a record week of jabs, restrictions are unlikely to ease meaning golf, tennis, basketball and the travel limit extension remain off the cards.
Melburnians are also reminded to stick to the rules with curfews still in place for tonight's AFL Grand Final.