Riot police have swooped on dozens of protesters gathered at a park in Melbourne's north as demonstrations continue for the fifth day.
Video shows heavily armed police surrounding All Nations Park in Northcote, arresting freedom protesters as picnic-goers watched on in shock.
Hundreds of protesters took over Melbourne CBD this week, rallying across city streets, including desecrating the Shrine of Remembrance on Wednesday.
READ MORE: Victoria records 733 virus cases, warning for AFL grand final
https://twitter.com/LanaMurphy/status/1441262284265771018?ref_src=twsrc%5Etfw
Victoria Police arrested 215 people on Wednesday and made a further 92 arrests yesterday, despite a far quieter day of demonstrations.
A number of protesters were also arrested by police in the CBD this morning.
Victoria's Chief Health Officer Professor Brett Sutton today slammed the protesters as an "insult to every healthcare worker".
READ MORE: Police forced into isolation after Melbourne protester contracts virus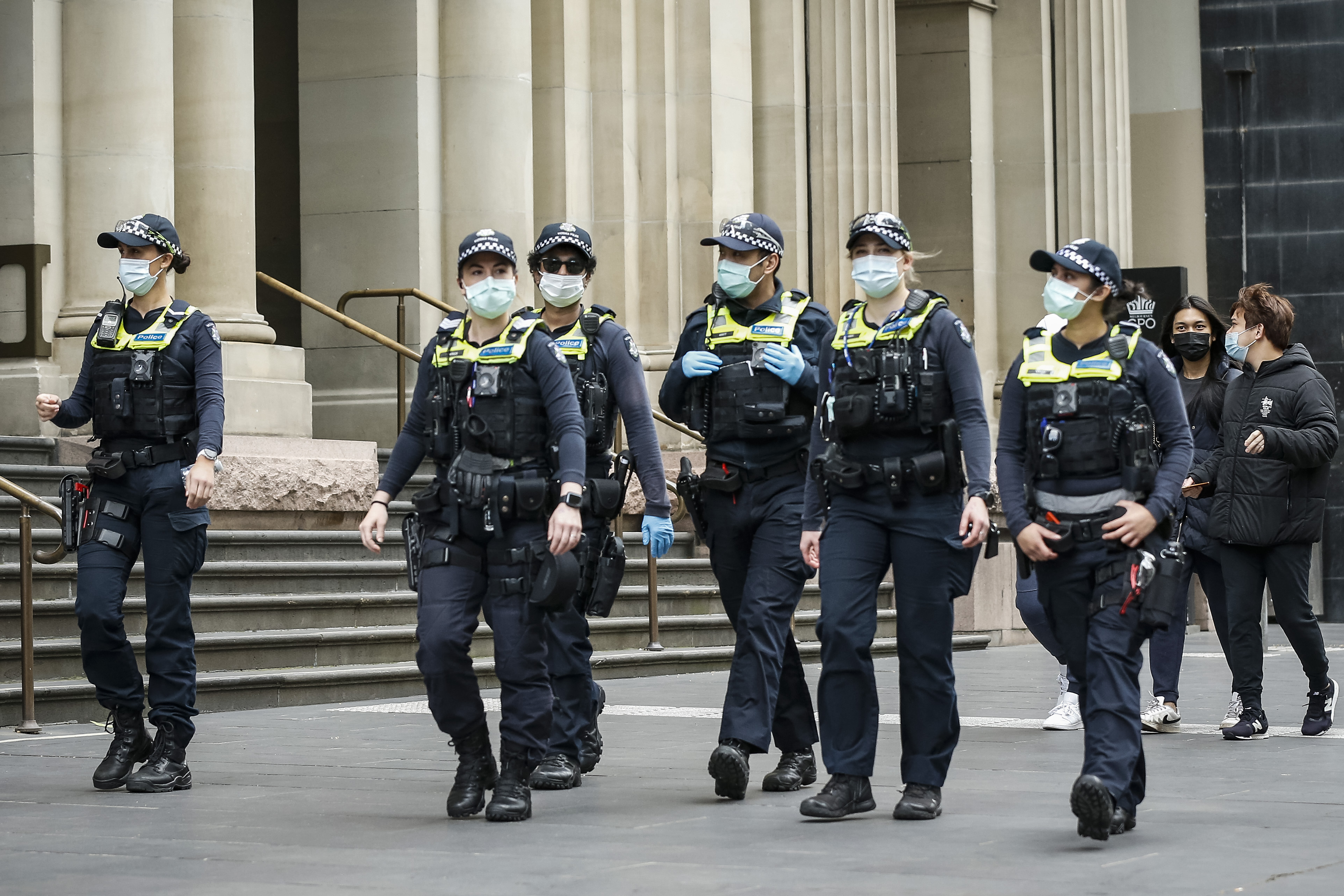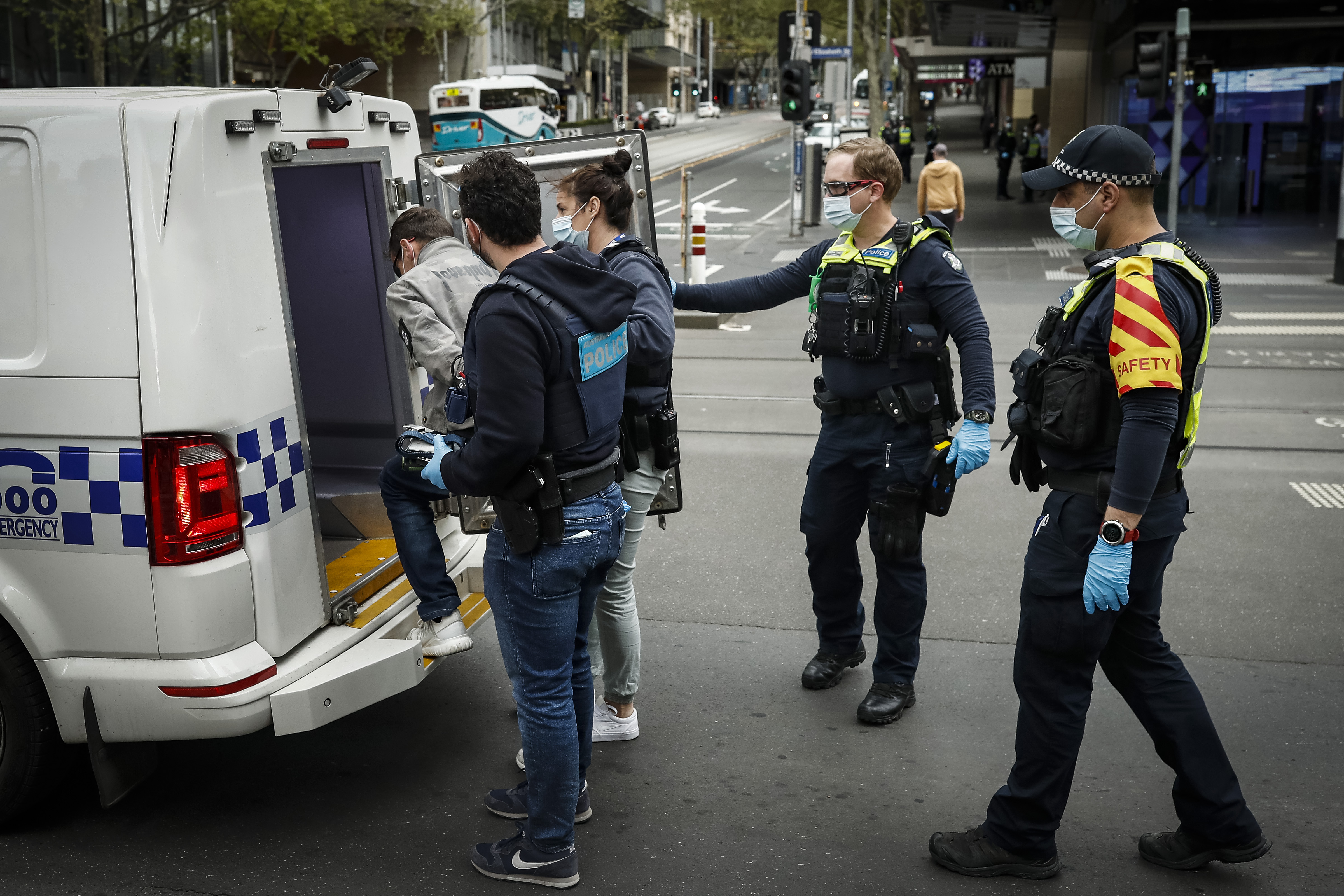 "They think that everything will be solved by taking a horse deworming tablet that gives you the runs and puts some people in hospital," he said.
"They are literally in a fantasy world … let's not pretend that these are otherwise rational individuals."
The arrests come after a protester tested positive to COVID-19 yesterday, forcing police into isolation and sparking fears of a super-spreader event.
READ MORE: Premier condemns protests in Melbourne CBD
Health Minister Martin Foley said the protester had become "so unwell" after the rally on Wednesday he was admitted to hospital.
Professor Sutton said time would tell if infections exploded as a result of the protests.
"Whether or not this is a super-spreader event, we will see a picture of it in a couple of week's time."