Police were called to break up huge crowds at Sydney's Bondi and Manly last night as hundreds of people descended along each beachfront, making the most of the warm weather.
Although groups of five fully-vaccinated adults have been allowed to gather outdoors as part of the first set of freedoms introduced in New South Wales, footage uploaded to social media has seen limited social distancing among the masses.
At Manly, a number of move-on directions were issued as well as at least three fines to people in breach of public health orders.
READ MORE: NSW records 1007 new local cases, 11 more deaths
While in Bondi, police were also forced to move people on after crowd numbers continued increasing throughout the night.
Angry locals have since taken to social media to upload photos of rubbish left behind by the revellers.
READ MORE: Nurse assaulted in punch attack for vaccinating man's wife 'without his consent'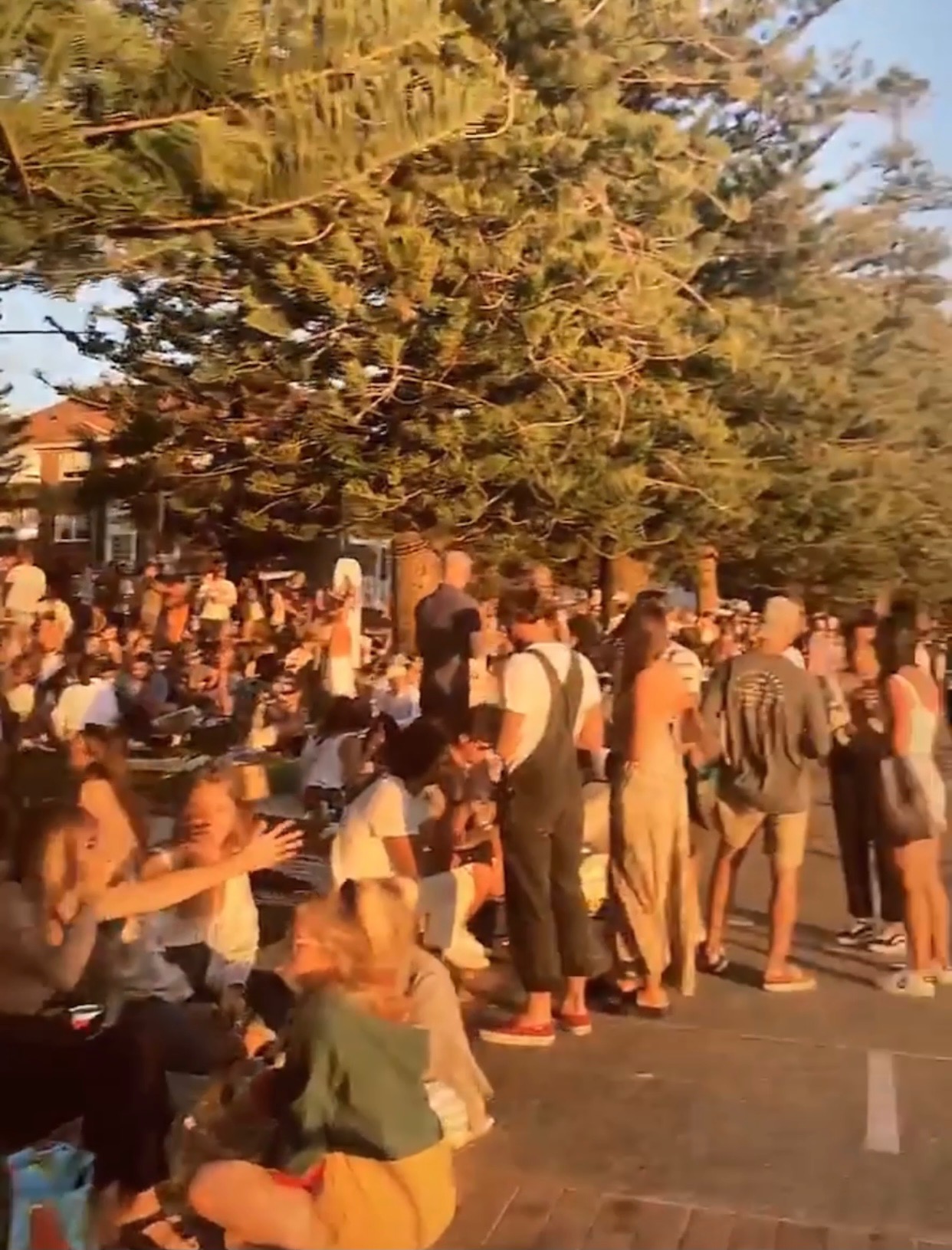 Beer bottles, cans, wrappers and other garbage was left along East Esplanade at Manly, with council rangers and residents forced to clean up after people after they left.
READ MORE: Sydney frees up more parks for beer and bubbles as 'thank you' to vaccinated residents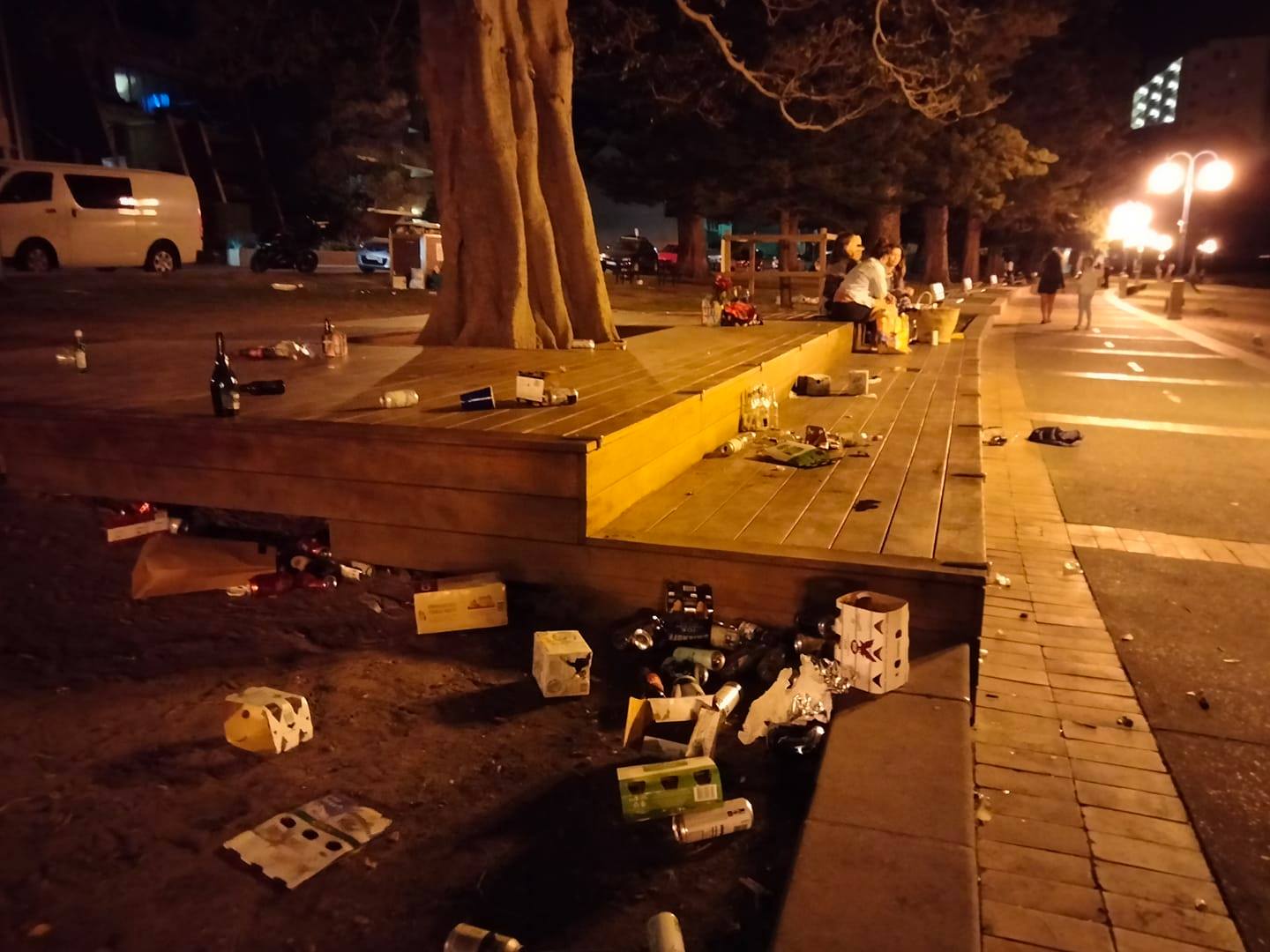 Police have said that they will continue monitoring popular seaside spots, as well as Sydney's parklands for rule breakers across the weekend.
"As part of Operation Stay at Home, operations will continue at Sydney beaches, parks and open recreational spaces across the weekend to ensure compliance with the current Stay at Home orders," a spokeswoman for NSW Police said.
READ MORE: What life will look like once NSW hits 80 per cent vaccine target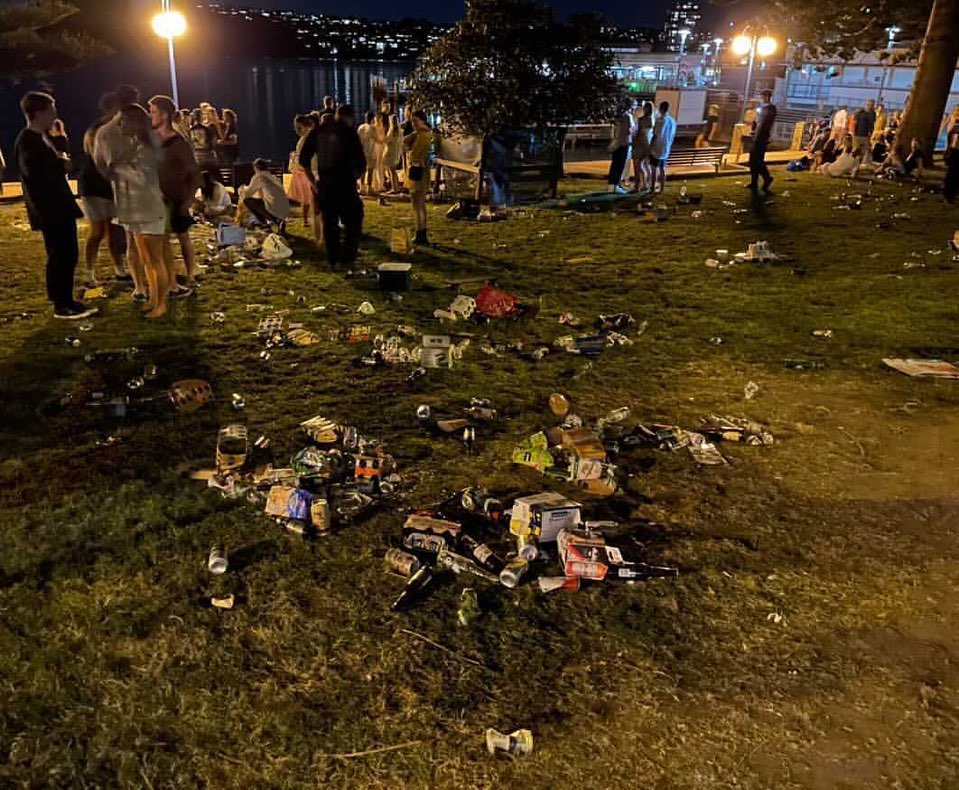 NSW Health Minister Brad Hazzard has previously said that being outdoors is the "safest place" for Sydneysiders to be in warm weather, however, authorities have warned that people must still abide to lockdown rules, which means practicing social distancing where possible.