A motorcyclist narrowly escaped a serious crash in New South Wales on Saturday.
The motorcyclist was turning a corner on the Broughton pass near Wilton when they suddenly veered off into the opposite lane.
As the bike swerved, it tipped over.
READ MORE: NSW Police scrap double demerit points for October long weekend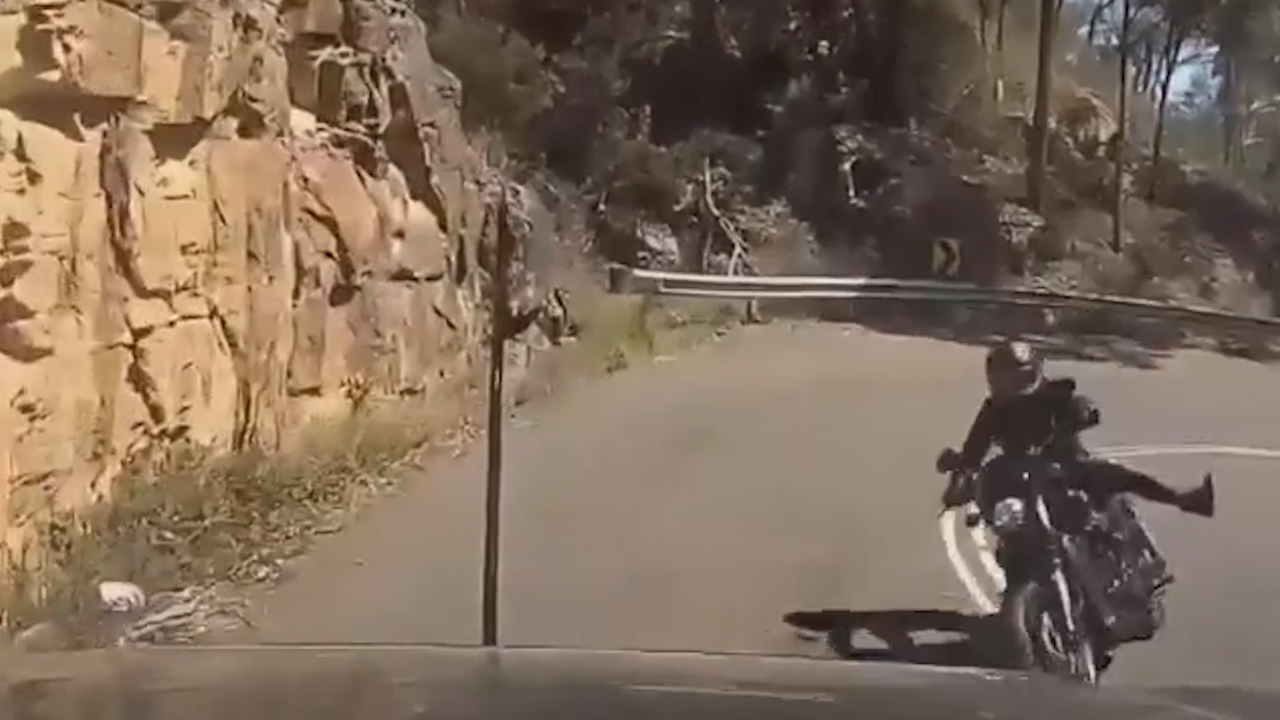 The rider landed in front of an oncoming car, which stopped immediately.
The motorcyclist was then captured walking moments later.