A man has been taken to hospital after an alleged road rage incident in Sydney.
Two men were filmed on Parramatta Road in Burwood at about 4.30pm.
One man was seen getting back in his car as the other started walking away.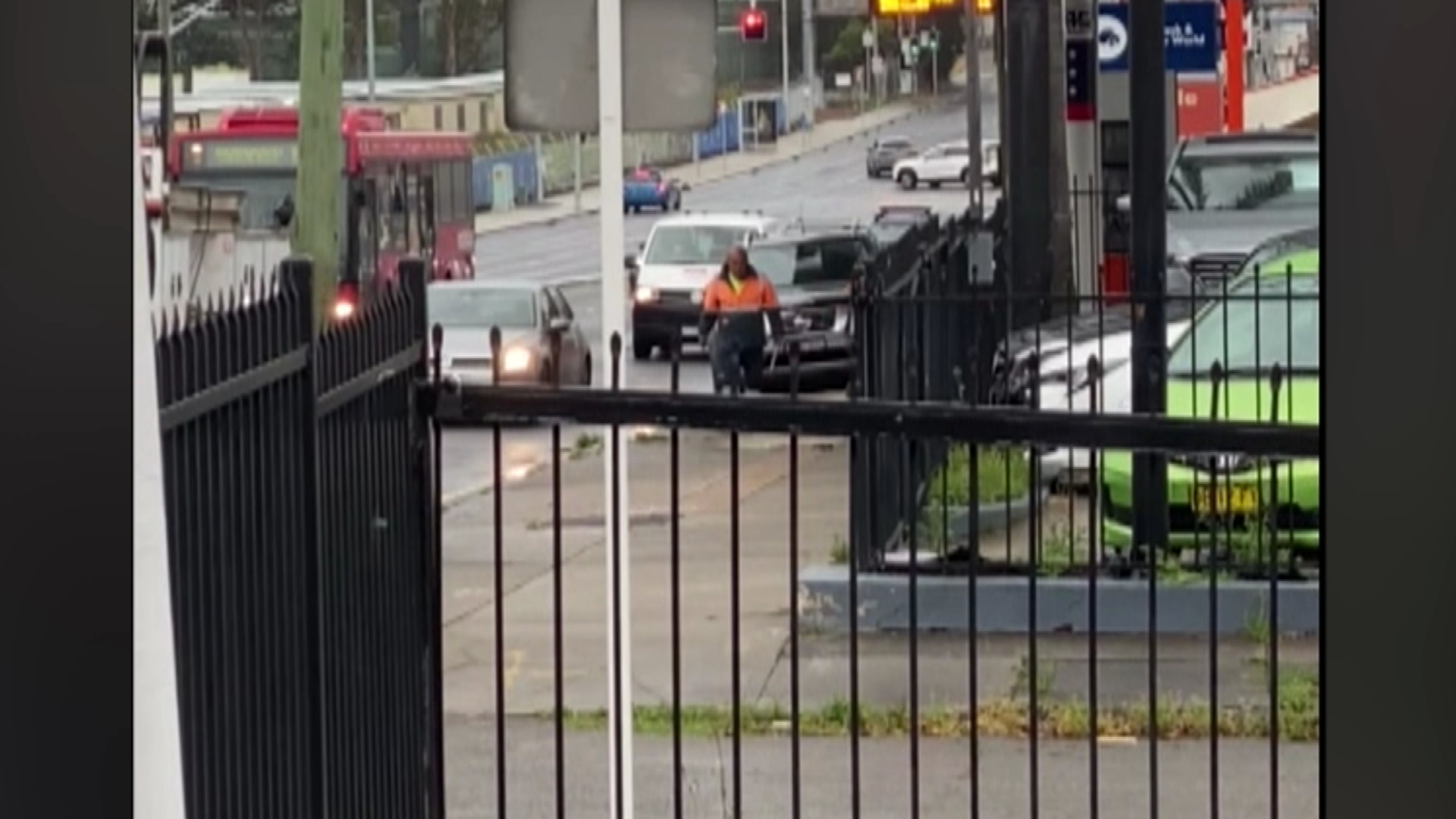 READ MORE: Man 'dragged out of petrol tanker and assaulted' in Sydney road rage incident
The second man, aged 55, was then allegedly struck by the other's car from behind.
The alleged victim was taken to hospital in a serious but stable condition, with head and hip injuries.
Police told 9News the incident followed a minor crash, after which one of the people involved allegedly took a nail gun out of his car and appeared to be firing it.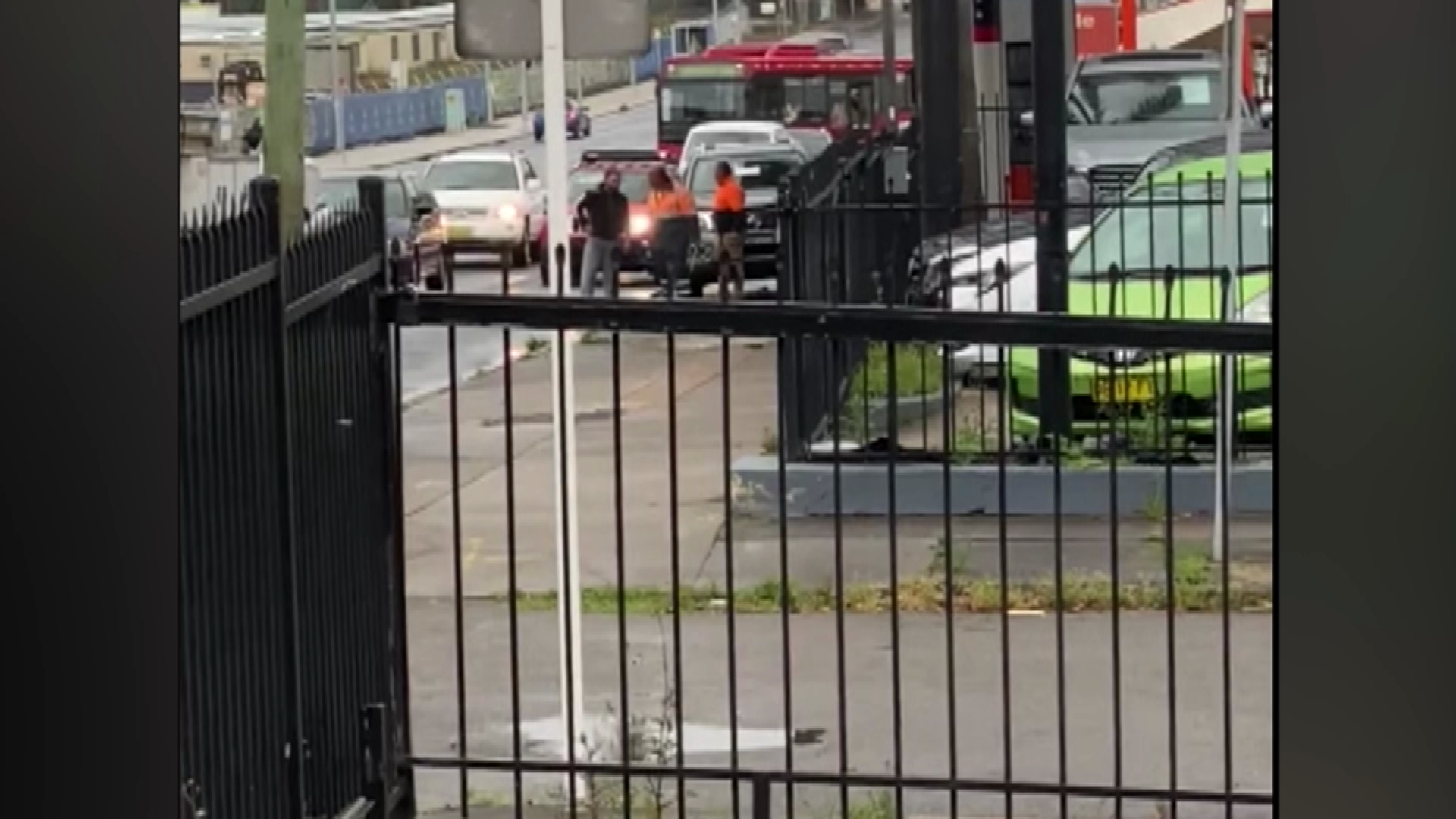 READ MORE: Most passive and aggressive drivers on Australian roads revealed
That man was allegedly the driver who returned to his car and ran down the other.
Police said they were aware who the alleged perpetrator was and were about to make an arrest.