More protests are planned for Melbourne today by those opposed to a vaccine mandate coming into effect in two weeks.
Victorian Premier Daniel Andrews announced yesterday that all workers on the authorised list would need to have one dose of a COVID-19 vaccine by October 15.
They will need to be fully vaccinated by November 26.
READ MORE: Victoria to change COVID-19 isolation rules for supermarket staff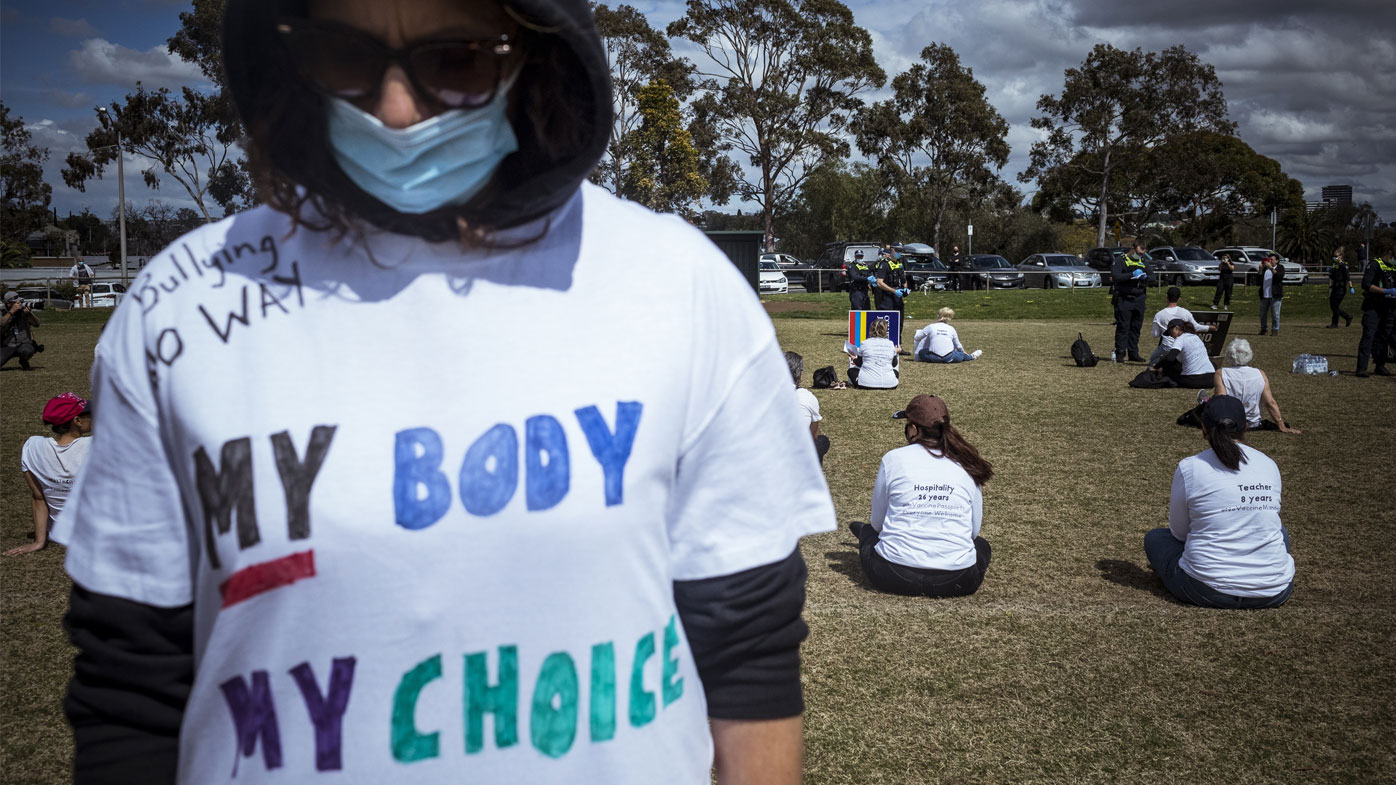 Overnight Greater Shepparton entered a seven-day lockdown after cases were detected in the regional Victorian town.
Shepparton's lockdown was announced on Friday night and residents will be under the same lockdown restrictions as Melbourne, minus the curfew.
"The public health teams have significant concerns about onward transmission and have determined that the seven-day lockdown is needed to limit growth in cases, as it did in City of Ballarat, Greater Geelong and Surf Coast Shire," DHHS said in a statement tonight.
Moorabool, in the state's west, also entered a lockdown at midnight, with the same restrictions as Shepparton.
It comes after a week of rising case numbers across Victoria, with the state recording its largest-ever daily number of 1438 cases on Thursday.