Dominic Perrottet has won the ballot for the leadership of the Liberal Party and will become the 46th premier of NSW
9News reporter Chris O'Keefe said Mr Perrottet received 39 votes, while Planning Minister Rob Stokes only nabbed five.
LIVE UPDATES: NSW 'freedom day' could be brought forward
READ MORE: Dominic Perrottet to be next NSW Premier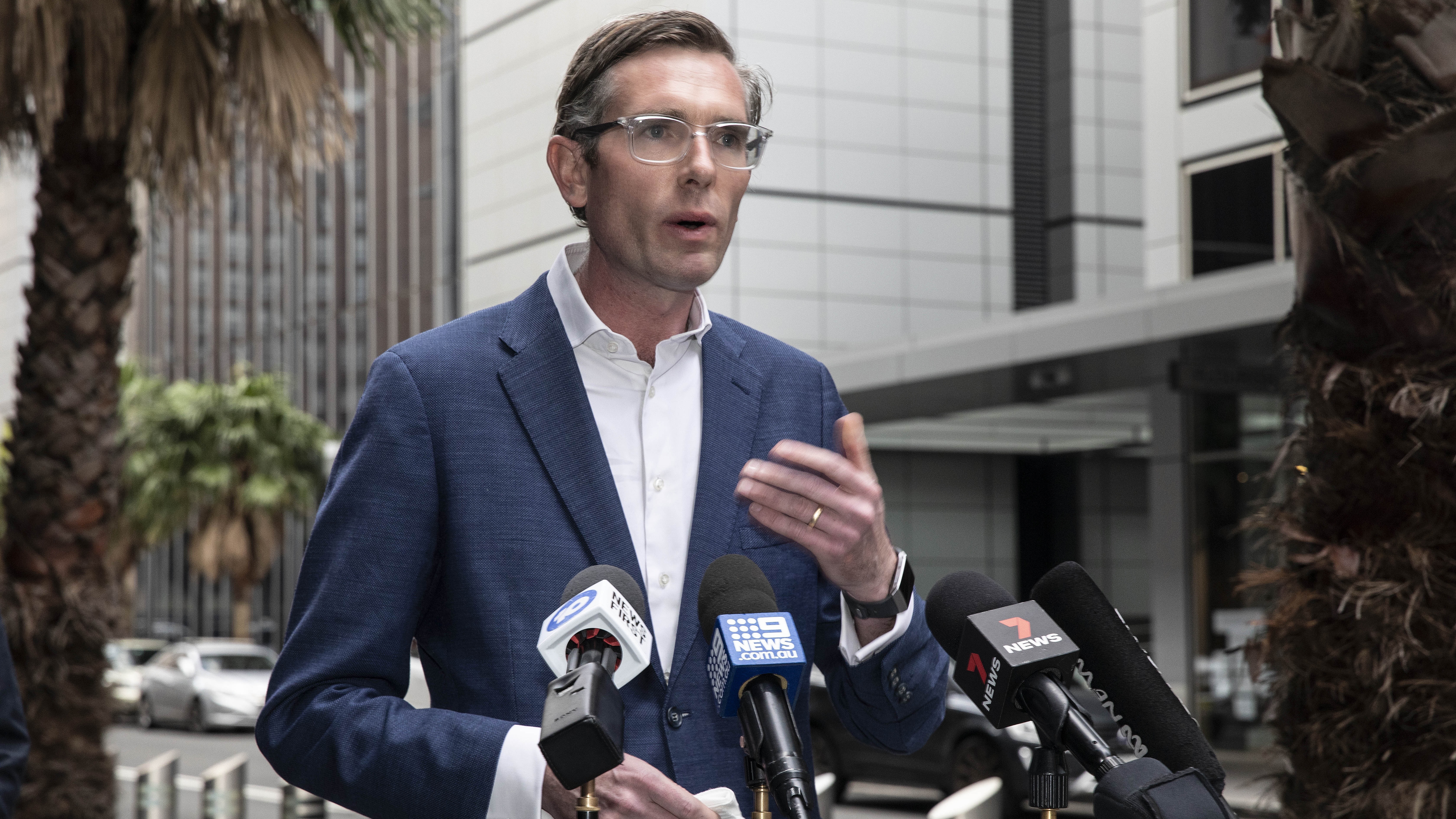 "Treasurer Dominic Perrottet has a lot on his plate to deal with in the next little bit," said O'Keefe.
The first matter will be for Mr Perrottet to be sworn in as the premier.
But it has been speculated he may bring the state's Freedom Day forward to as early as Friday.
"Dominic Perrottet says why wait until next Monday for Freedom Day, let's have it Friday and open the pubs for the weekend," O'Keefe said.
READ MORE: What you need to know about Dominic Perrottet, NSW's new premier
"That is very much on the card. After he has spoken with the health officials that might be his first order of business."
Other MPs could also resign in the wake of the change in leadership.
"That's because these by-elections are extremely expensive and usually when one goes, a whole bunch go," O'Keefe explained.
"There's a lot that Dominic Perrottet and the NSW Government have on their plate and him to jump in as premier at 39 years old, big job."