Nursing homes and hospitals in the Queensland town of Goondiwindi have been forced to evacuate, with 10,000 locals on standby to leave the flooded city.
Queensland Fire and Emergency Services have issued an emergency alert, as flood levels and the Macintyre River are predicted to reach record-breaking highs.
READ MORE: Scientists discover trigger of rare blood clots with AstraZeneca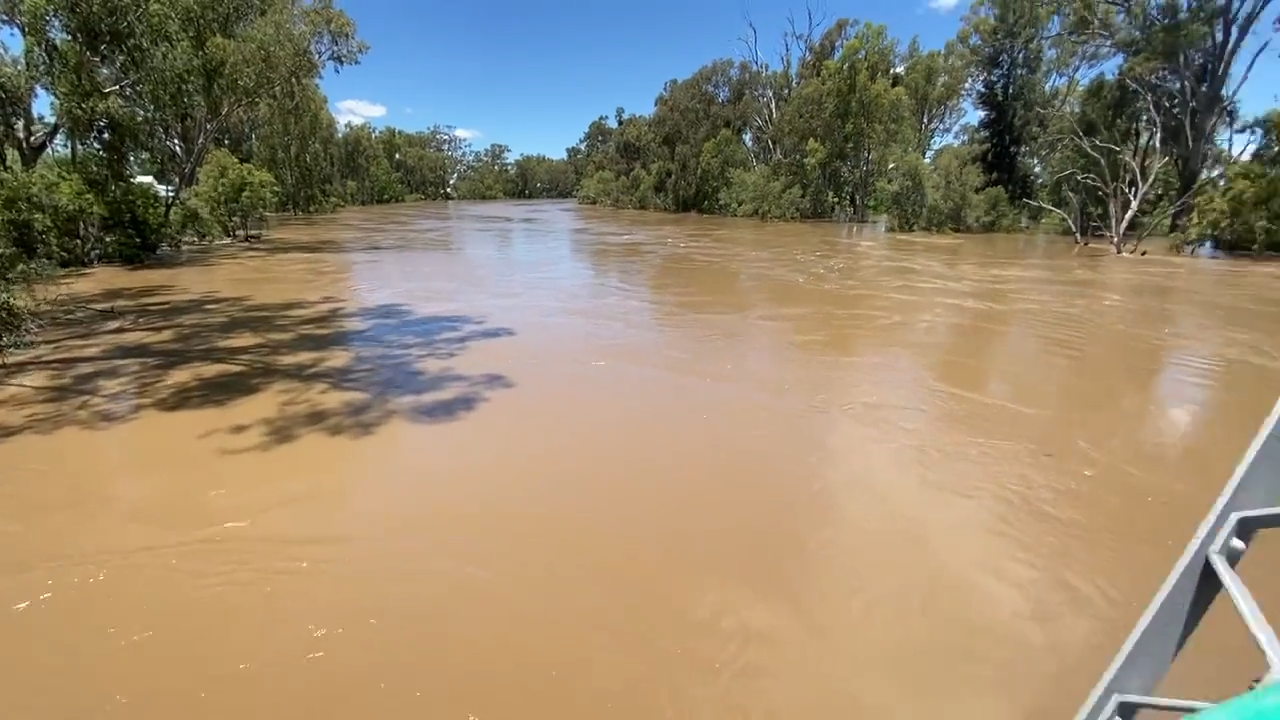 Goondiwindi Regional Council has urged residents to act now and familiarise themselves with emergency flood plans.
"Watch and act, and make sure you're prepared, and this community is prepared if we need to come together that's just a normal thing we do," Goondiwindi mayor Lawrence Springborg said.
"We have emergency people that do this, medical people involved, health professionals involved and they do this as a part of their living.
"It's now consultation with families, the residents in our nursing home facility to determine those that want to voluntarily evacuate. Those that are still able-bodied will be able to remain in homes with family and friends."
https://twitter.com/QldFES/status/1466593069562662915?ref_src=twsrc%5Egoogle%7Ctwcamp%5Eserp%7Ctwgr%5Etweet
Watch and Act messages have been issued to residents, urging them to stay informed but Goondiwindi Regional Council said "there is no need for panic or for evacuation at this time."
Floodwaters have reached the main street of the town, and river levels have continued to rise.
A record-breaking peak of 10.7 metres is expected to be reached tomorrow morning, with the river topping previous major flood levels that devastated the town in 2011.
READ MORE: Single ticket wins $80 million Powerball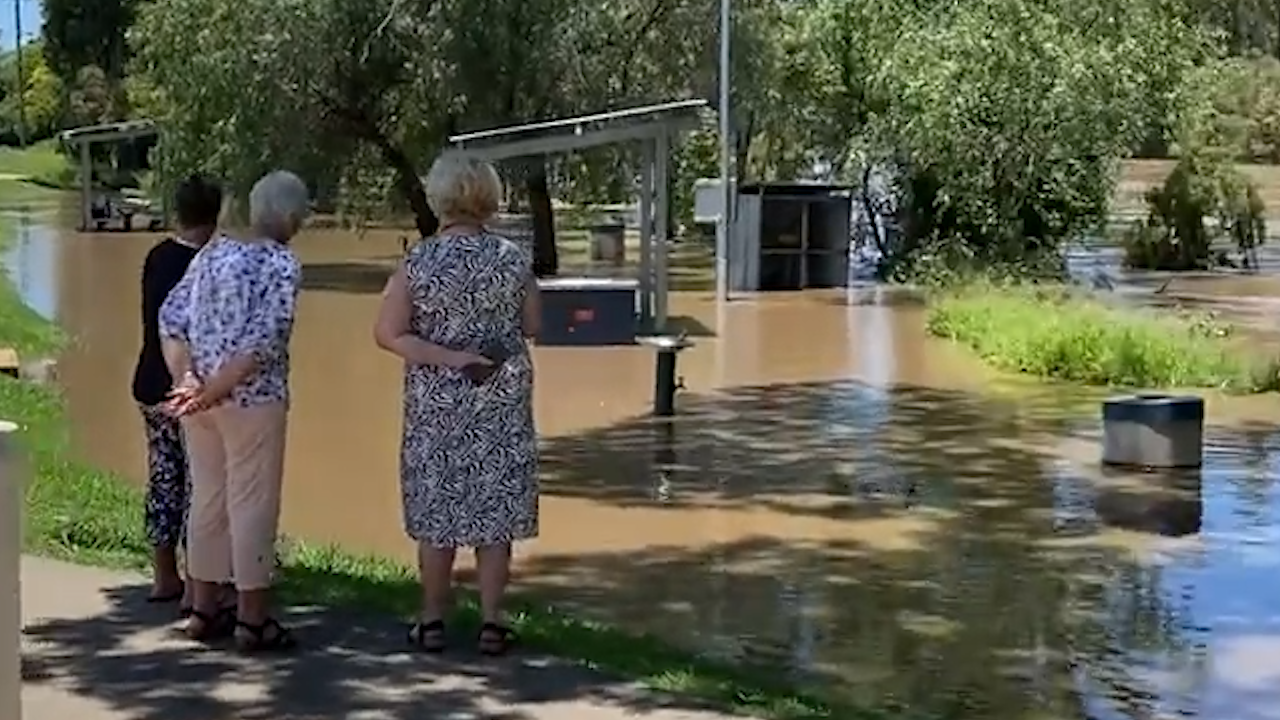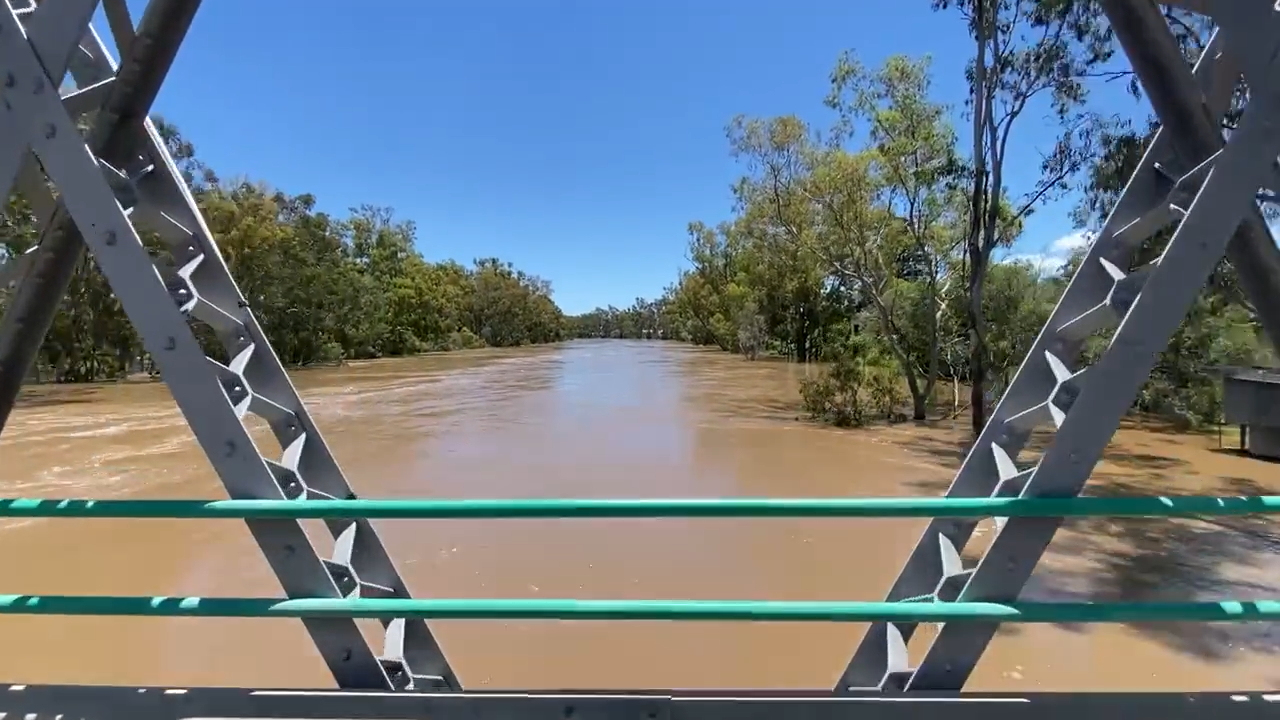 QFES have said it's unlikely the floodwaters will surpass the levee bank height but will remain at dangerous flood levels for some time.
Mr Springborg said residents should keep a tight eye on electronic flood gages, and that emergency levels were in place should floodwaters reach above 10.8 metres.
"If it doesn't go over 10.7 metres we'll be very very secure, and even if it does go a bit over we have some free board as well," he said.
"We will take the necessary steps if there's a clear indication it's likely to go beyond that."
Residents downstream have been warned to stock up, and all have been urged to stay up to date with emergency warnings.