Queensland Premier Annastacia Palaszczuk is expected to confirm today whether the state will reopen its border early as it nears its 80 per cent double-dose vaccine target.
The state is currently sitting at 78 per cent fully vaccinated and will likely tick over to 79 per cent this afternoon or tomorrow morning.
The premier has maintained that once the state hits the vaccination milestone it would trigger a full border reopening with COVID-19 hot spots.
The announcement is expected later today, with a time still to be confirmed,
READ MORE: Vaccine-rich Australia urged to donate more COVID-19 shots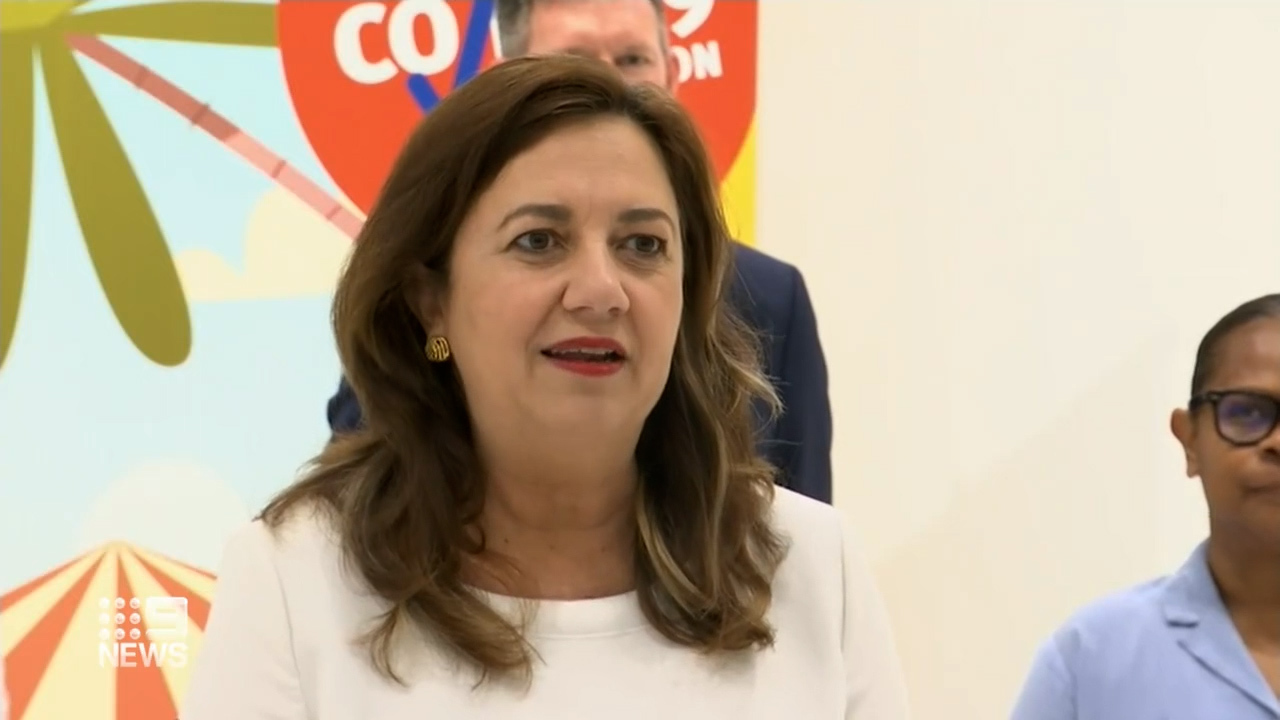 The milestone, initially slated to be December 17, would see quarantine axed for vaccinated domestic arrivals.
However, it is anticipated that travellers entering via road or air from hotspots must return a negative test 72 hours prior to arriving in the state.
"We have to reunite families – this is fundamental," Ms Palaszczuk said back in October.
Federal Finance Minister Simon Birmingham this morning said it was possible Queensland would reopen earlier to hot spots than December 17, which would be a welcome early Christmas gift for many.
"It looks like they may well bring the decision forward," he told Today.
READ MORE: More rain expected for parts of flood-ravaged Queensland
"Of course, many thousands of Queensland small tourism businesses and operators are hoping that could be the case."
However, Queensland President of the Australian Medical Association Chris Perry warned Indigenous communities would be at risk if the state opened ahead of the milestone.
"The Aboriginal leadership have been suggesting maybe wait a little bit longer to get the vaccines in the pockets where that vaccination level is still way below 80 per cent," he told Today.
Dr Perry said unvaccinated people were at higher risk of contracting the Omicron COVID-19 variant.
"Omicron is much more infectious. We will have to see what it is like with its mortality rate."