Federal Secretary of Health Dr Brendan Murphy has sounded a note of calm over the new Omicron Covid variant, saying there was no need to panic.
The variant has spread from Africa around the world, with predictions it could soon outstrip Delta and become the dominant variant in many places.
Professor Murphy said information out of South Africa showed there were not high levels of hospitalisation or serious illness, but more observation was needed.
LIVE UPDATES: Coronavirus case spike in NSW after pubs trigger alert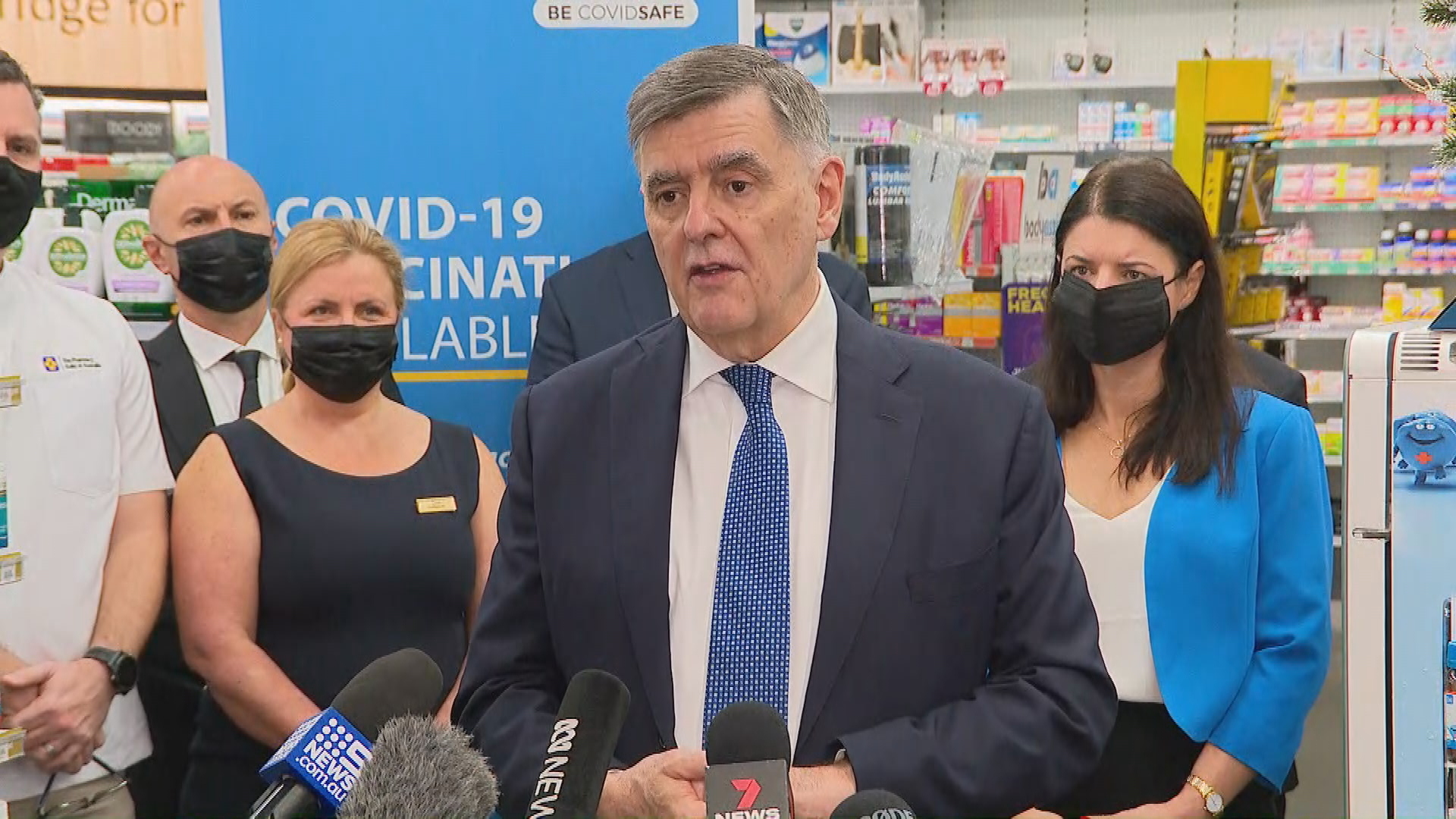 "We're still learning about the Omicron variant," he said.
"We don't know how it will spread in Australia, but we do know it is here, and it is likely it will spread."
Professor Murphy said more information from other countries with large clusters of the Omicron variant was needed.
Lab tests are still being undertaken in Australia, with current data suggesting vaccine boosters were effective in providing protection.
READ MORE: Gladys Berejiklian confirms she won't run in federal election
"We don't need to panic, we just need to study it more, and most importantly, make sure we get boosters," Professor Murphy said.
"What we've seen across this country now … is very low rates of hospitalisation and severe disease in the vaccinated population.
"Mild COVID is very different to serious COVID."
So far, there have been Omicron cases emerge in New South Wales, Queensland and Victoria.
READ MORE: Fears for missing father as bushfires rage in Western Australia
Prime Minister Scott Morrison said the government is "disposed" towards re-opening its borders on December 15.
He said the "pause" on travel was allowing for a greater understanding of the Omicron variant.
"We're still taking advice on that," he said.
"It's a bit early to make those kind of calls."